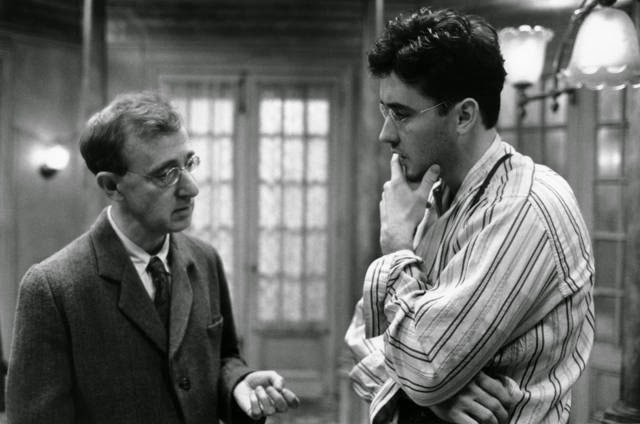 Shadows And Fog, the 1991 film written and directed by Woody Allen, is coming to Blu-Ray for the first time. The limited edition release comes from Twilight Time, who have reissued several Allen films on Blu-Ray in the last couple of years. The new edition will be available from 10th November.
'Shadows And Fog' was Allen's 20th feature film. A tribute to German Expressionist cinema, it follows Kleinman (Allen), an every man accused of murder in a strange town. The film also stars Kathy Bates, John Cusack, Mia Farrow, Jodie Foster, Fred Gwynne, Julie Kavner, Madonna, John Malkovich, Kenneth Mars, Kate Nelligan, Donald Pleasence and Lily Tomlin.
Here's the original trailer.
Twilight Time, as usual, will release the new edition in a limited quantity of 3000. They have a couple of other Allen titles still available – Love And Death, The Purple Rose of Cairo and the recently released A Midsummer Night's Sex Comedy. This is Twilight Time's seventh Allen film. They appear to have the rights to Allen's early films on Orion Pictures (and United Artists), and there are several more titles yet to be released.
'Shadows And Fog' hits Blu-Ray 10th November. Find out more on the Twilight Time website.