Café Society is the latest film written and directed by Woody Allen. It opens in the US in just a couple of days, but it will roll out around the world in the weeks to follow. We now have a new poster from the UK. We also finally get a look at the US TV commercial.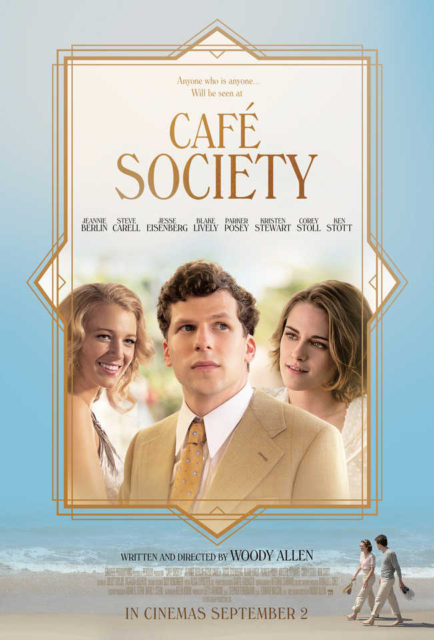 The new UK poster focusses on the film's stars – Jesse Eisenberg, Blake Lively, Kristen Stewart. It also makes it look more like a period romantic drama.
It joins the variant Brazilian poster.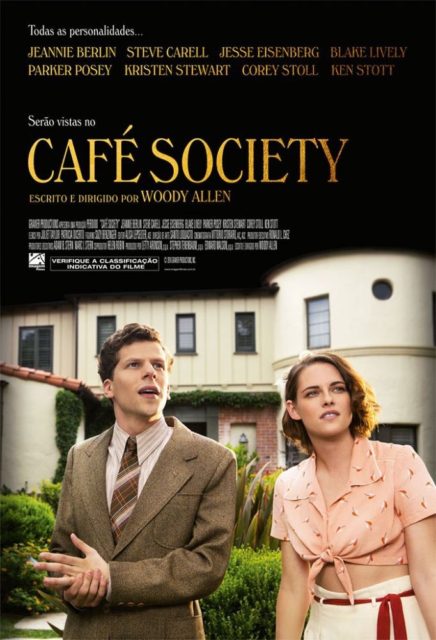 The UK have made their own posters for the last couple of films – for Irrational Man and Magic In the Moonlight. The Irrational Man one was certainly more striking.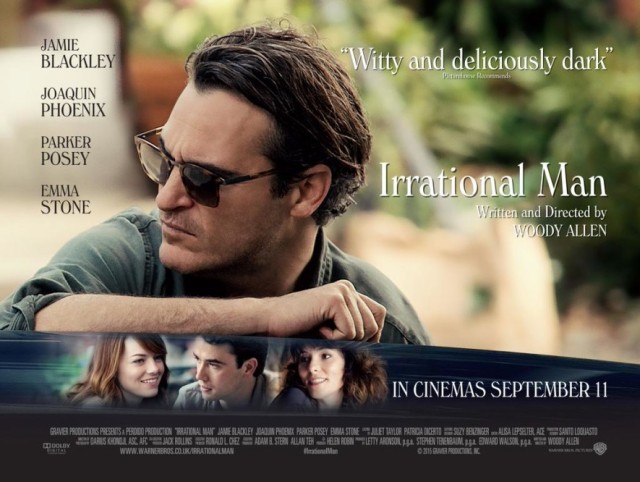 Café Society opens in the UK on 2 September.
Here's US TV commercial, first aired during this year's Tony Awards.