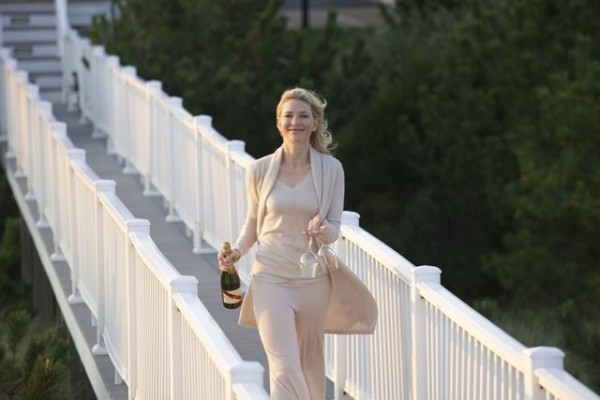 The press and publicity is coming thick and fast now, as we are a week away from the US release of Blue Jasmine, Woody Allen's new film. Allen himself has granted a small number of interviews, but two new interviews today cover two of our favourites from the cast – Cate Blanchett and Louis CK.
TIME Magazine spoke to Blanchett.
On how she feels about her character Jasmine:
Sympathy doesn't really come into it. Perhaps empathy does. I think if you're too embroiled in the need to relate too closely to the character then you start to judge the character for the audience rather than to present it to the audience for their enjoyment and them to mull over the questions that the characters present.
On working with Allen on set
Pretty buoyant, actually. I think place has a lot to do with the atmosphere in Woody's pictures, but very collaborative. You always feel in a way that you have a hold of Woody's interest and so it makes people leap into the project. There's this great energy around it.
On the script and other cast members
Well, obviously, if Woody Allen calls and says he wants you to read a script of course you read it. It was a fantastically well-drawn story that you don't want to screw with. And then once I heard the cast that was being assembled, it was delicious. I've long admired Sally [Hawkins]. And Bobby [Cannavale]'s a great stage actor as well as on television and he's extraordinary. And Peter [Sarsgaard], and then with Alec [Baldwin], all those key relationships, you could already taste them before you got there. I just adored them all. This is sounding a bit wet, isn't it? The making of it was actually quite robust for quite a delicate, fragile set of relationships.
Read the whole interview at TIME Magazine.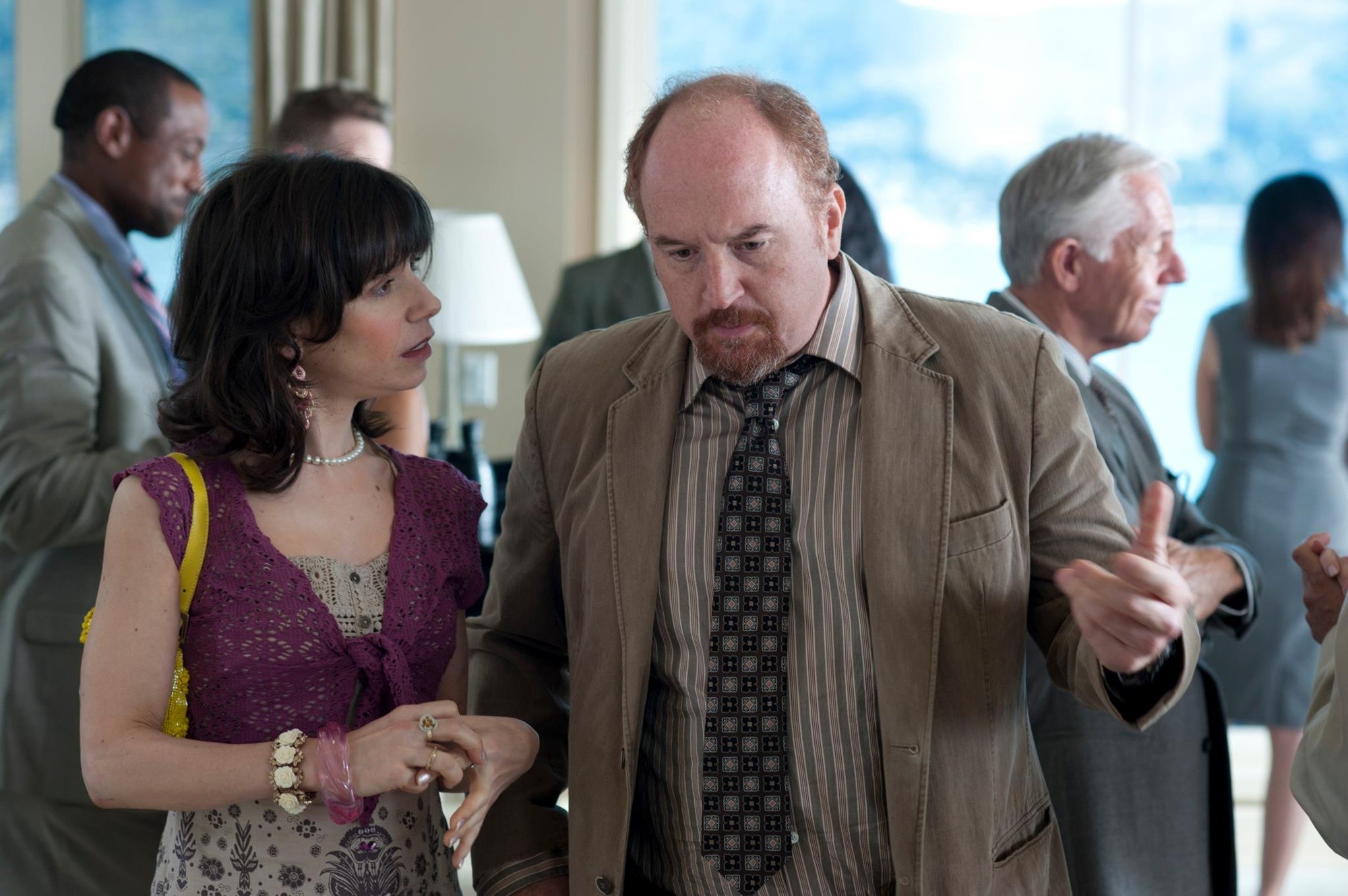 Louis CK might only have a small role in 'Blue Jasmine', but Allen's recent comments about him have seemed to set the internet alight. The biggest revelation is Allen's desire to work with CK again. Splitsider spoke to CK and got his (amazing) side of the story.
He pulled me aside and he said, "Listen, I wanted to ask you if you'd be interested in something. What if we were in a movie together, you and me?" I said, "Of course I'd love to do that." And he said, "Could you do it next summer?" which is now, and I said, "Sure, no problem." I was restraining myself …

He said I'll go work on it, and that's the last I talked to him. I thought to myself, 'Never tell anybody that this happened.' The last thing I need for him is to read in the trades that I'm talking to everybody about it. I've told more people than I thought I should, but I've sworn them to secrecy. So when I saw something on Google about "Louie/Woody Allen buddy-picture possibility," I thought, Who told? And then I read that it was him, I was like, 'Thank God I don't have to keep it a secret anymore.'
Read the full thing at Splitsider. But it does seem Allen has changed tracks to the new 2014 film in France. Perhaps next summer? Or is that Sweden? Either way we hope it comes true.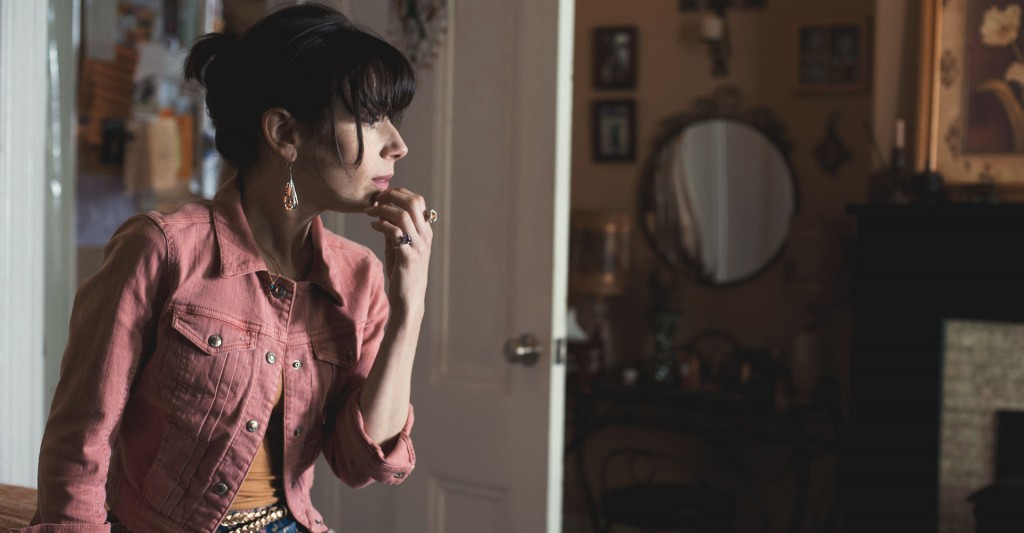 Finally, Sally Hawkins spoke to the Wall Street Journal.
On getting the script
You eventually get it, but you are not allowed to bring it to the set, or show it to anyone, of course. Not every actor even gets a script. That's similar to the way Mike Leigh works, you don't have a script and nobody's supposed to know the story. You don't know what's going on. I think that's good in terms of acting because you don't anticipate the scene before you get there.
On nailing the voice:
I had a very clever accent coach, Carla Meyer, who has worked with Cate before. I wanted to work as hard as I could, because there's nothing worse than watching a film and worrying about an actor's accent. Woody doesn't usually work with accent coaches. Carla was very much there, but without intruding, which is what Woody needs on set.
On her co-star Andrew Dice Clay:
I wasn't aware of Andrew Dice Clay's work. I have heard it is profane [laughs]. I don't want to destroy how I see him, but I also know, it was in the '80s, and he's very different now. Everyone I spoke to about him had that reaction, "Andrew Dice Clay? Seriously?" But I just see him as a beautiful teddy bear. He didn't swear once in my presence.
There's plenty of reviews for 'Blue Jasmine' hitting the web. Look out for our round up very soon. It's busy times!