A really wonderful video this week. It's a one hour long interview with Allen hosted by Mark Kermode, done for the annual David Lean Lecture, and held at BAFTA. The long interview was done shortly after Match Point in 2005, but Kermode is such a fan, and revelations come from films such as Sweet And Lowdown, Deconstructing Harry and Interiors.
You can watch the interview at BAFTA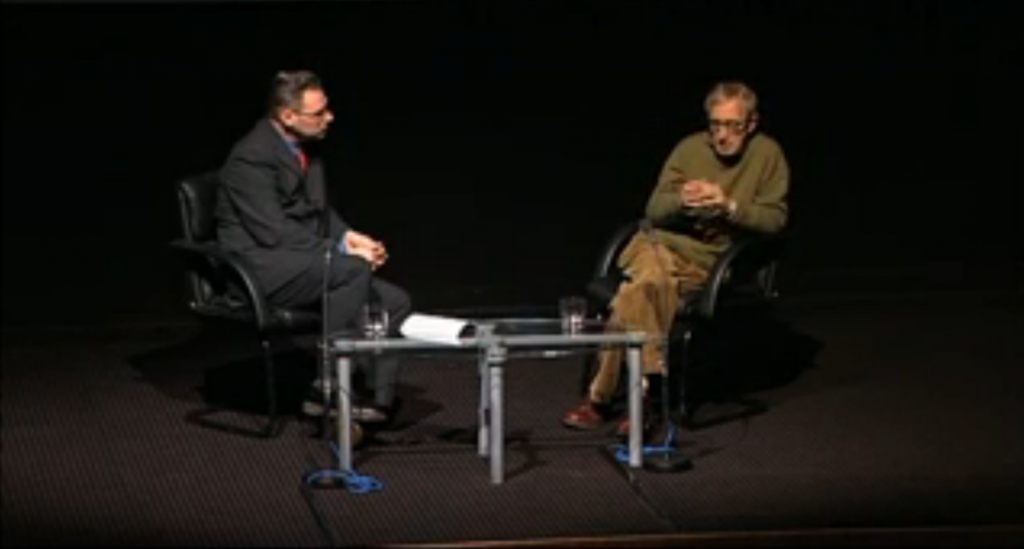 Extra special is the programme Bafta prepared for the night. It includes tributes from fellow directors Richard Curtis and Ingmar Bergman, and alumni Scarlett Johansson ('Match Point', Scoop, Vicky Cristina Barcelona), Sydney Pollack (Husbands And Wives), Anjelica Huston (Manhattan Murder Mystery), Liam Neeson ('Husbands And Wives').
You can see the booklet here.