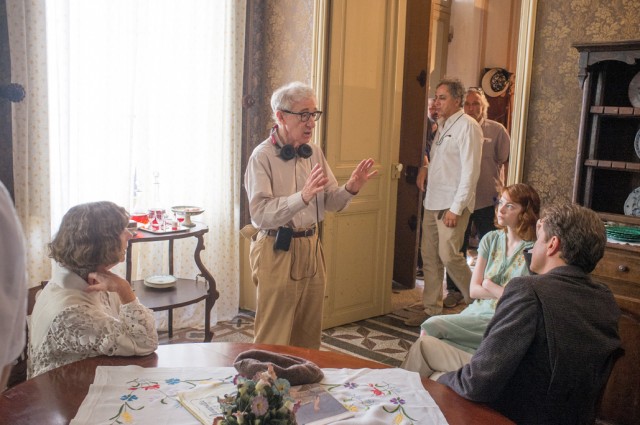 This is totally unexpected and unprecedented. Today, Amazon has announced a deal to produce a TV series written and directed by Woody Allen. It will be Allen's first real TV series, despite many TV credits in his career.
According to the press release, Amazon has ordered a "full season" of a half hour series, currently called 'Untitled Woody Allen Project', and it will premiere on their Prime Instant Video service.
Two quotes from the press release:
"Woody Allen is a visionary creator who has made some of the greatest films of all-time, and it's an honor to be working with him on his first television series," said Roy Price, Vice President of Amazon Studios. "From Annie Hall to Blue Jasmine, Woody has been at the creative forefront of American cinema and we couldn't be more excited to premiere his first TV series exclusively on Prime Instant Video next year."

Woody Allen added, "I don't know how I got into this. I have no ideas and I'm not sure where to begin. My guess is that Roy Price will regret this."
Amazon has become quite a player in Hollywood, but this announcement is unexpected for several reason – the main one being how much Allen loves the film form. He has never written a long form serial before – or even a sequel.
There are no release dates yet, no casting news or any other details. But we expect Allen to move quickly as usual. The big question for us is whether this project replaces or compliments his film-a-year habit. Our initial thoughts are no. There are lots of speculation to be had, and we might throw that into a separate post later.
Big news, and for now we are calling this the '2016 Amazon Series'. More news as we get it.
(Quietly though – what the hell??)