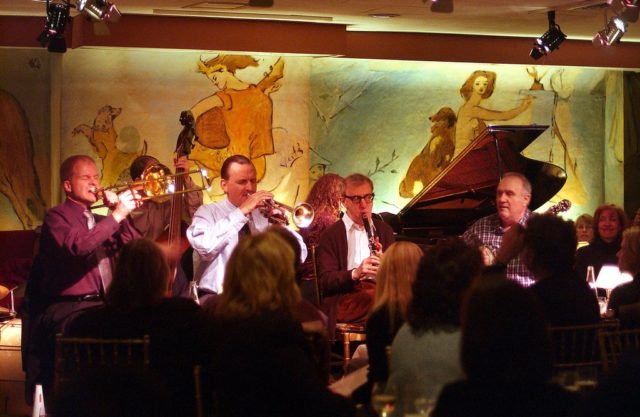 2016 is shaping up to be another typically busy year for Woody Allen. With a new film, Café Society, out this year, and production about to start on another. He has a 2016 Amazon series to deliver before the year is out and a new opera DVD. So why not add more jazz shows as well?
For 43 years now, Woody Allen has been playing jazz most Mondays around New York. For the last decade it has been at the Carlyle in New York, with the Eddy Davis New Orleans Jazz Band. Usually, there's a short break in the middle of the year for Allen to shoot to London, Rome, or Rhode Island, to make a film.
This latest season was scheduled to end on 14th June. Extra shows have now been added for Monday 20th and 27th June.
This matches comments Allen has made that his 2017 film will film in New York. Allen has been trying to secure Coney Island as a location, according to various interviews. When he made films in New York in the 80s and 90s, there was almost no break for the band at all.
Tickets are available at Ticketweb.