News Bits! Our now monthly round up of Woody Allen bits from around the web. This is the 93rd edition! Here's one for all of July.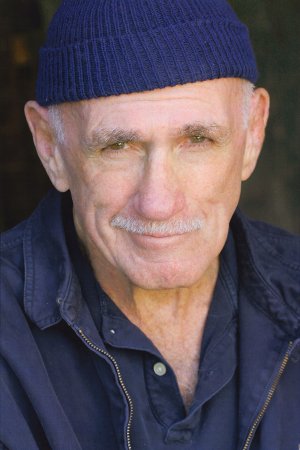 Actor Seamon Glass has died. He appeared in Sleeper as a guard. He told Classic TV History:
I had an on-camera fight with Woody Allen. Sleeper is where he wakes up in the future. I'm chasing him, I'm a guard. Then we're fighting and I'm really knocking myself out, because I didn't want to hurt him. In fact, he bloodied my nose, because he made a mistake. He was very apologetic.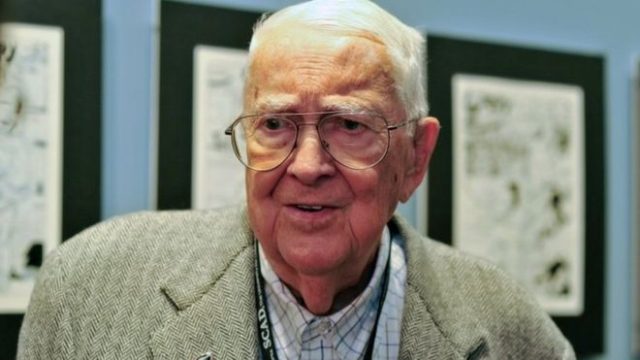 Classic Mad Magazine artist Jack Davis has died. Davis' long, influential career included one bit of work for Allen, the poster for Bananas. Mad has a tribute.
David Horowitz, a longtime Hollywood publicist, has died. He worked with Allen, and Variety has an obit.
Here's something every Woody Allen film fan must watch. A 100 minute video featuring Susan E Morse, talking about her career. She worked on Allen's greatest films, from Manhattan (1979) to Celebrity (1998). She talks about her actual shots and choices in classic films such as Zelig.
John Turturro is getting rave reviews for his role in The Night Of, a new HBO series. With the Inquirer.net, he spoke about working with Woody Allen on his own film, Fading Gigolo.
I knew Woody. Yes, I did a little part with him before. It was our haircutter who put us together (laughs). I got to know him very well for two years. Then, I did a play with him … and I wrote for him. I had to withstand his merciless criticism for two years (laughs).

But I got to know him very well. So, by the time we did the movie, it was after a couple of years. It was like our relationship (in the film), but under imaginary circumstances.

I really enjoyed acting with him. I was very impressed, I have to say. He's pretty good.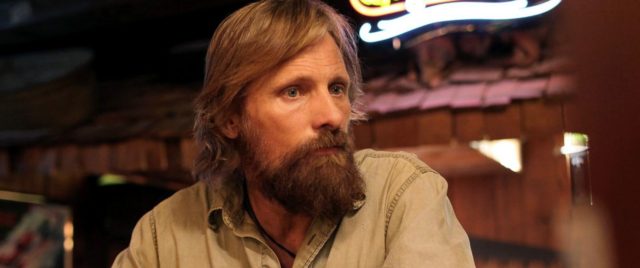 Viggo Mortensen was once cast in a Woody Allen film, but he was cut. It was The Purple Rose Of Cairo, and he told ABC that it was a party scene, likely in the Copacabana.
And of course the movie comes out the next fall or whatever, and I told my family, 'Friday.' And I'm not in it. I'm not in the credit, nothing.
His career recovered, though.
We are very excited about the new Ghostbuster film, and its amazing cast. Someone else celebrated the film's release by cutting a Woody Allen version of the original.
The original is definitely as iconically New York as any of Allen's work.
Fun fact: four members of the original cast have appeared in Woody Allen films. Dan Ackroyd starred in The Curse Of the Jade Scorpion. Sigourney Weaver had a very small cameo in Annie Hall. David Margulies appeared in Celebrity. John Rothman appeared in Stardust Memories, Zelig and The Purple Rose Of Cairo.
Couple of directors gave Allen a shout out on Twitter.
Guillermo del Toro:
3/3 I laugh at fart jokes or pratfalls but Albert Brooks or Woody Allen can make me smile and still belong in the genre. Genre has range.

— Guillermo del Toro (@RealGDT) July 11, 2016
James Gunn:
Annie Hall https://t.co/E3HfXe2qvG

— James Gunn (@JamesGunn) July 18, 2016
Not a tweet, but Edgar Wright listed his top 1000 films at Mubi. Making his lis are
What's Up, Tiger Lily?
Take The Money And Run
Bananas
Play It Again, Sam
Sleeper
Love And Death
Annie Hall
Manhattan
Stardust Memories
Broadway Danny Rose
Crimes And Misdemeanors
Midnight In Paris
Blue Jasmine
Every Wright film makes our personal top 1000.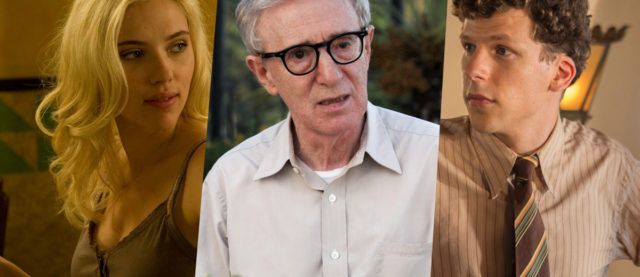 As is tradition with every Woody Allen new release, a couple of blogs tackle the task of ranking every film. Annie Hall is the easy #1s, how did the rest go?
The Playlist gave #2 to Manhattan #3 to Hannah And Her Sisters. The worse two are Anything Else and Cassandra's Dream.
EW gave #2 to Crimes And Misdemeanors and #3 to Hannah And Her Sisters. Worse two are Anything Else and Whatever Works.
Rolling Stone revisited Allen's career over 20 great lines.
Films in Films focussed on Allen again. This time, Mr And Mrs Smith in Crimes And Misdemeanors.
Alfred Hitchcock's Mr. and Mrs. Smith (1941) in Woody Allen's Crimes and Misdemeanors (1989) https://t.co/PhknGxK3Rn pic.twitter.com/PL3cDSpsea

— Films In Films (@FilmsInFilms) July 14, 2016
Fan art corner:
More 1970's flashback material. My caricature of Woody Allen in his younger days. pic.twitter.com/L9FuN8mjlS

— Bill Plympton (@plymptoons) July 1, 2016
bust, Woody Allen sketch by Constantinos CC, red clay pic.twitter.com/PgnQQ7UqGO

— CONSTANTINOSARTESAOS (@CMRConstantinos) July 12, 2016
@WoodyAllenPages Variations using the #prismaapp pic.twitter.com/BeRsMXvf8r

— (((Karbo68))) (@Karbo68) July 15, 2016
Deconstructing Harry fan poster:
More 1970's flashback material. My caricature of Woody Allen in his younger days. pic.twitter.com/L9FuN8mjlS

— Bill Plympton (@plymptoons) July 1, 2016
Irrational Man fan poster
Poster for #irrationalman #woodyallen #emmastone #joaquinphoenix #parkerposey #jamieblackley #graphicdesign #fanart pic.twitter.com/wzRG88w1bS

— Scott Saslow (@Saslow_Scott) July 6, 2016
Woody Allen squad info graphic. It looks better than ours.
Does Woody Allen have a squad? We look at all the familiar faces in his films. https://t.co/pD3HdvwnHZ pic.twitter.com/rNjIBWZouX

— RedEye (@redeyechicago) July 21, 2016