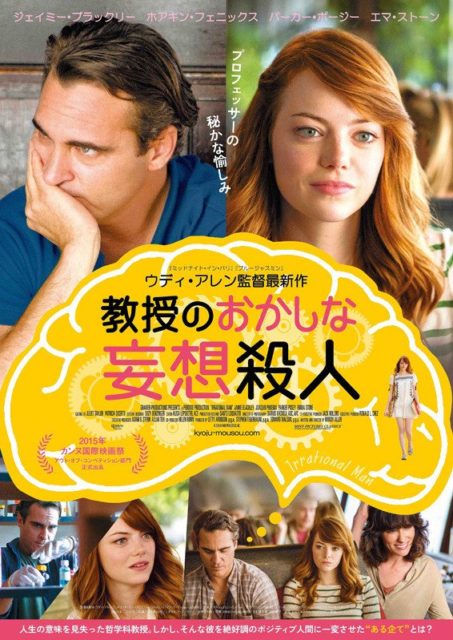 As is usual, almost a year after the film was released in the US, Irrational Man has been released in Japan and Korea. For some reason, they take a year to hit those countries. The release has pushed the film to a new box office milestone.
Irrational Man has now earned $27,391,084 worldwide. After a year, it has finally pushed past the $25m mark. Country breakdown – France led with $6.3m, followed by the US ($4.0m), Italy ($3.7m), Spain ($2.3m) and Germany ($1.3m).
The Numbers also reports that Irrational Man's home video sales have hit $94,578. You can get a copy yourself at Amazon US or Amazon UK.
The Japanese poster for Irrational Man is typically fantastic (above) as is their website.
That should really wrap it up for Irrational Man, Allen's 45th film. Right now his 46th, Café Society is in cinemas and he is prepping his 47th – 2017 Film.