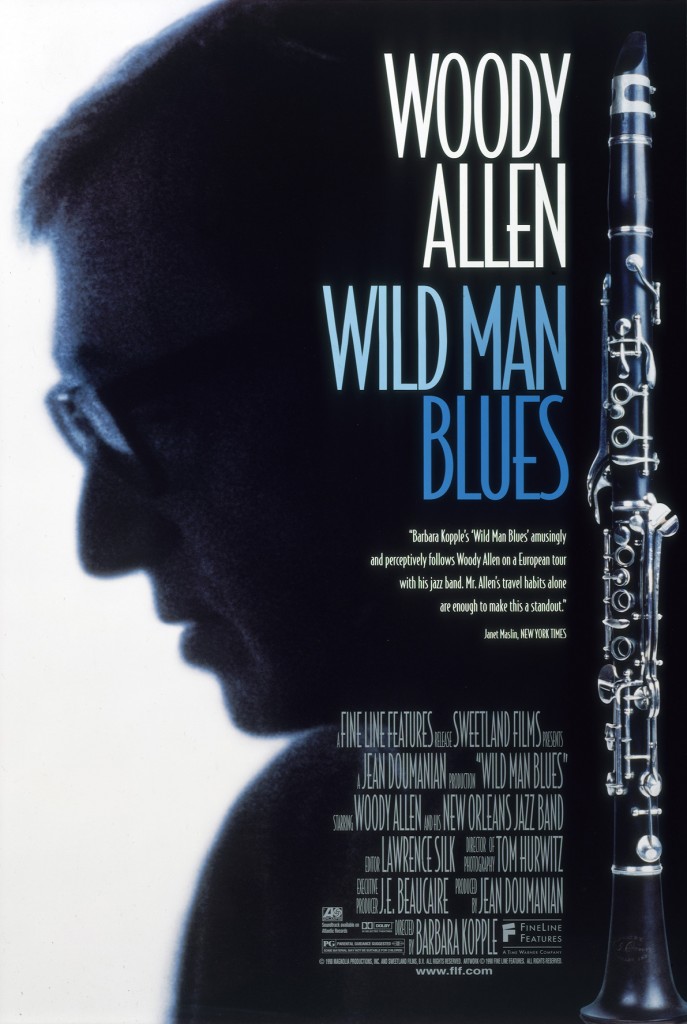 Wild Man Blues is a documentary about the other side of Woody Allen – the musician.
For decades, Allen has been playing clarinet publicly with various jazz bands. He has a regular Monday night appointment at the Cafe Carlyle in New York and according to him, he practises every day. His love and understanding of music is on show in every movie he makes.
In 1996, Woody Allen and His New Orleans Jazz Band were invited to tour Europe. Documentary maker Barbara Kopple joined the ride and filmed this documentary.
It's fascinating to review this doco 16 years later. Before this, we had little clue about this latest stage of his life. His relationship with Soon-Yi Previn. His sister by his side. And because the tour is in Europe, his view on the continent he will spend most of next decade in.
It's really insightful into how this man lives his life. From finding out he gets extra bathrooms to watching him get truly angry at a papparazzi, these are things we've never seen before. The parts of the documentary when Allen is just chatting in hotel rooms are the highlights. And as usual, his quick fire one liners never fail him.
The music is pretty great. Before this doco (that is, before YouTube), we heard about Allen's clarinet playing. But now we can actually see it. The man who can sometimes be so mousey and hidden is suddenly rocking in his chair and expressing his all. He and his band are pretty good.
Yet the doco sometimes sells the music short. Some praise for New Orleans Jazz is offered, but no real deep discussion. Why is it important? Why is it lost? Woody doesn't really talk that deeply about who or what draws him into this music – although his love for it shines through.
It's not really about the movies either. Filmed around the time The Mighty Aphrodite was out, films are conspiciously avoided. Maybe it was not a time for talking about film, or maybe what Woody Allen says about never looking back is true. The one real film revelation here is that Soon-Yi has only seen some Woody Allen movies, and not seen Annie Hall. And that Woody Allen likes that film enough to recommend it to his wife.
Wild Man Blues is more a character piece. Director Barbara Kopple often returns us to moments of captured intimacy. It's the days out with Soon-Yi. The hanging around in hotel rooms. Woody Allen talking to his parents. And then the old music doco trope of life on the road.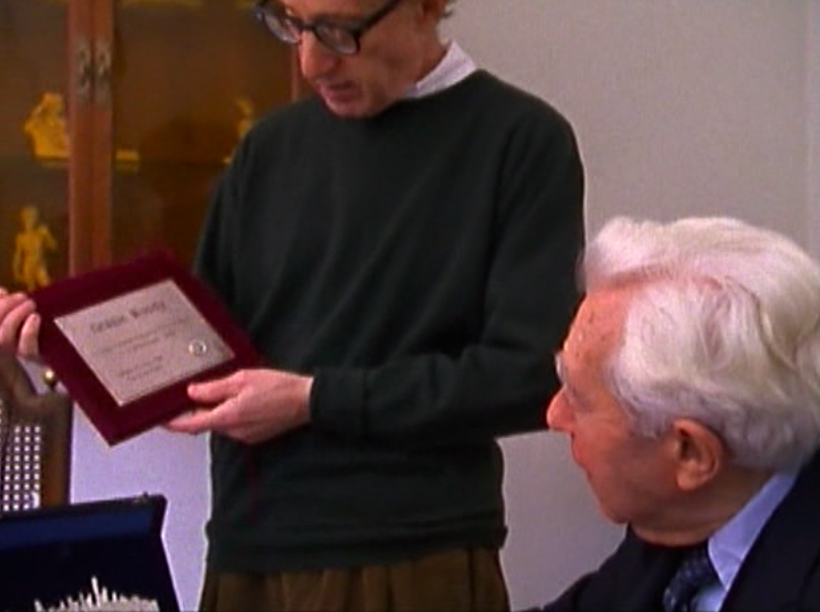 Wild Man Blues has lovely moments, but it's a side note. We get rare access to hang out with Woody Allen and see him in private. It reveals a new side, but in the end we don't learn much.