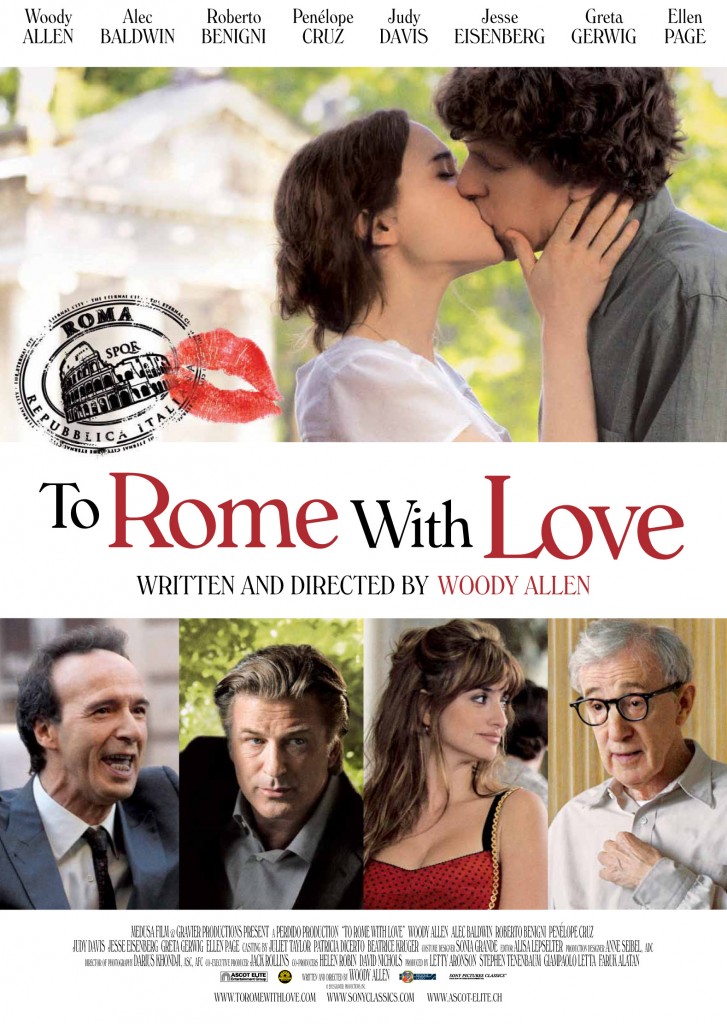 The limited release of 'To Rome With Love' has earned $379k in just 5 theatres on it's opening weekend. It averaged just under $76k per screen – a fantastic result. This week's number one film, Pixar's Brave, averaged $16k per screen.
This makes it the second highest debut in the specialty category this year, behind Wes Anderson's Moonrise Kingdom – who earned a record breaking $167,250 per screen when it was released earlier this month. It took the record from Midnight In Paris which opened in 6 theatres, and earned an average $99k per screen.
It's a great start for …Rome, and a strategy that seems to work for Woody Allen, and independent film in general. It wont surpass Midnight In Paris, but it's on track for a strong overall box office. To Rome With Love was released in Italy in April, where it earned $10m.
A great breakdown of this weekend's specialty results can be found at Deadline.
'To Rome With Love' continues to be released across the US in the coming weeks. Sony Classics has all the details. It will open across Europe and the rest of the world over the next few months – IMDb has the dates.