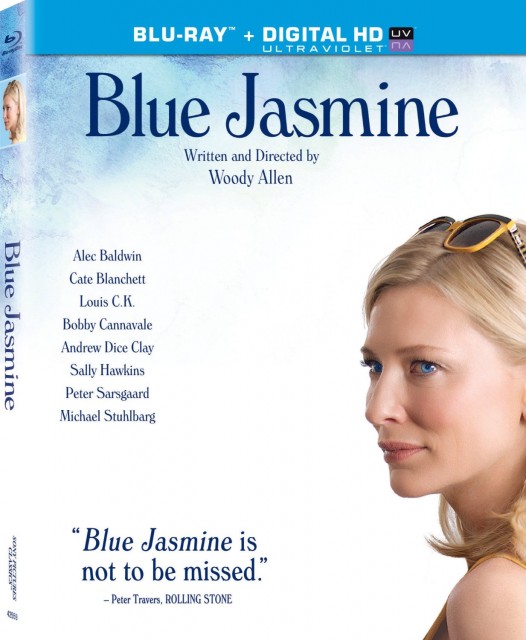 Blue Jasmine, the latest film from Woody Allen, is slowly concluding it's theatrical run, having played to great success in theatres around the world. We are now getting the first details of the DVD and Blu-Ray releases.
Amazon in the US lists the release date for both formats as 21st January 2014. A DVD is listed for Amazon in the UK – available for pre-order but with no date. Amazon France lists the release as 29th January 2014. EzyDVD in Australia lists the DVD release on 15th January 2014.
There will actually be two special featurettes on both formats.
Blu-ray & DVD Bonus Features:
·         Notes From the Red Carpet – The cast discusses making the film and their take on the characters
·         Blue Jasmine Cast Press Conference with Cate Blanchett, Peter Saarsgard and Andrew Dice Clay
Blu-Ray from Amazon US
DVD from Amazon US
DVD from Amazon UK
DVD from Amazon France
DVD from EzyDVD
It's a shame that we don't get a chance to own this before Christmas. We will keep this page updated with the latest links to buy 'Blue Jasmine'.
(Using the Amazon UK and US links helps us keep the site running…)