We are reportedly in the last days of production for the 2015 film written and directed by Woody Allen. We have more photos of stars Joaquin Phoenix and Emma Stone in Newport earlier in the week.
Here are the photos taken from Newport.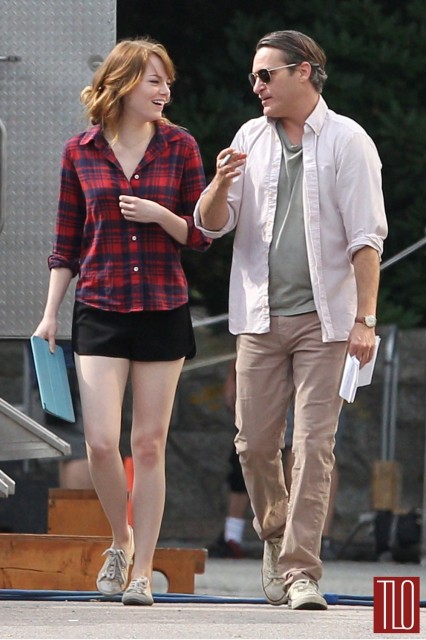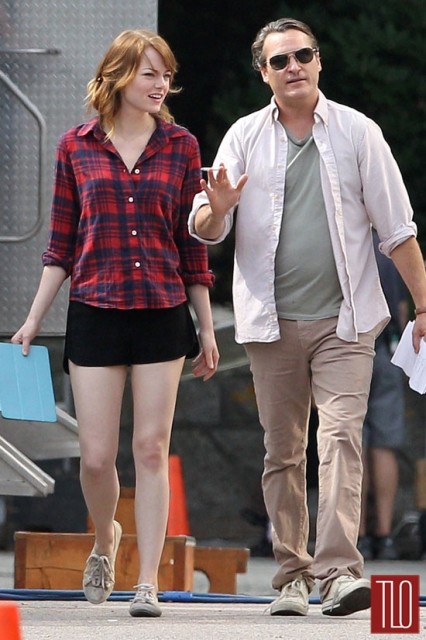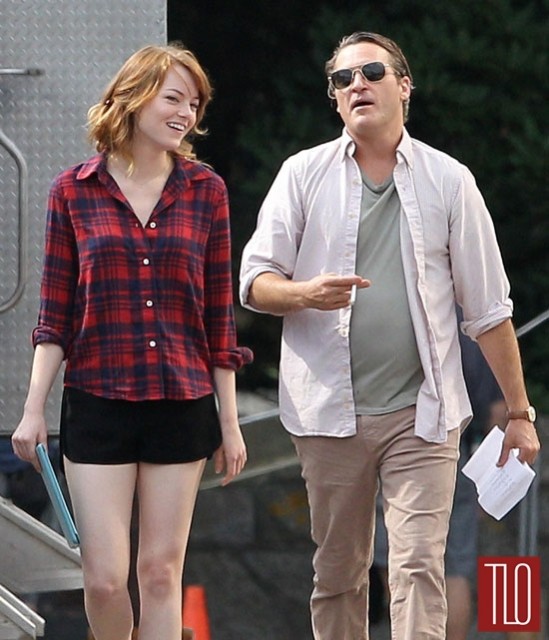 Filming remained in Newport the last few days, with some shooting again taking place at Salve Regina University.
Woody Allen shooting an Emma Stone and Joaquin Phoenix movie on the beautiful campus of Salve Regina! #typicalday pic.twitter.com/5upTtWErxb

— Kevin Gilmartin (@GilmartinKevin) August 15, 2014
From a map posted on twitter, it seems a Newport Public School and Newport Hospital were also used for locations.
https://twitter.com/radlovatos/status/500495567169290241
Filming also took place on Blackstone Boulevard in Providence.
So cool…Joaquin Phoenix and crew are down the street filming new Woody Allen flick. #BlackstoneBoulevard pic.twitter.com/btrsK7dQpS

— Pro-Democracy Esq. (@wycam1) August 14, 2014
We are hearing that filming might even wrap up this week. We will see if there are any further sightings in Rhode Island next week. If you see Allen, the stars, or the crew around, please let us know!