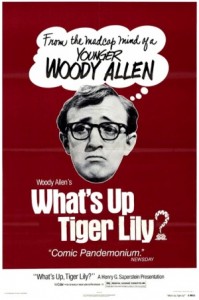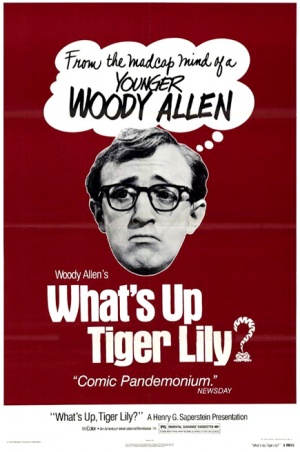 'What's Up, Tiger Lily?' is a film written and directed by Woody Allen.
Release Date: April 1966
The brainchild of Woody Allen, this is a completely re-dubbed Japanese action film, making it a bizarre, and occasionally absurd, comedy.
Woody Allen and friends (including his wife Louise Lasser and Frank Buxton) dub the voices (and sound) of this recut heist film – 'International Secret Police: Key of Keys'. Changing the story and adding plenty of jokes, it now becomes a farce.
It is Allen's debut directorial effort by default. He would go on to make his first proper film, Take The Money And Run in 1969, after writing several scripts for others.
'What's Up, Tiger Lily?' New Stories (show all)
Trailer
Gallery
Links
The Woody Allen Pages Review
Wikipedia
IMDB