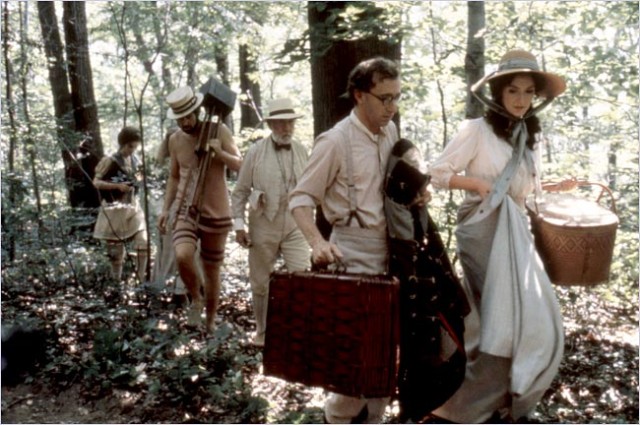 The latest Allen film to come to Blu-Ray is A Midsummer Night's Sex Comedy. It will be released by Twilight Time, who have been putting out limited editions of Allen's films on Blu Ray in recent years. The release date is set for 11th August 2015 and marks the first time this film has been on Blu-Ray.
As with all Twilight Time titles, this edition is limited to just 3000 copies. No other details, but if history is anything to go by, there will not be any special features. There is a pre-order period for those who want to make sure they get a copy.
'A Midsummer Night's Sex Comedy' was released in 1982. It marks the first appearance of Mia Farrow in an Allen film. It's a light hearted comedy set in the early 1900s, about a weekend away where a variety of couples swap partners and find new loves. José Ferrer, Julie Hagerty, Tony Roberts and Mary Steenburgen also star.
The film borrows more than a little from Ingmar Bergman's 'Smiles Of A Summer's Night'.
Here's the trailer:
Twilight Time has released a number of Allen's titles to date – Love And Death, Broadway Danny Rose, The Purple Rose Of Cairo, Radio Days and Crimes And Misdemeanors. We hope there are more to come.
More info on Twilight Time's Facebook page.