We have our first official photo from 'Irrational Man', the upcoming film written and directed by Woody Allen. The pic features stars Joaquin Phoenix and Emma Stone, and comes from USA Today.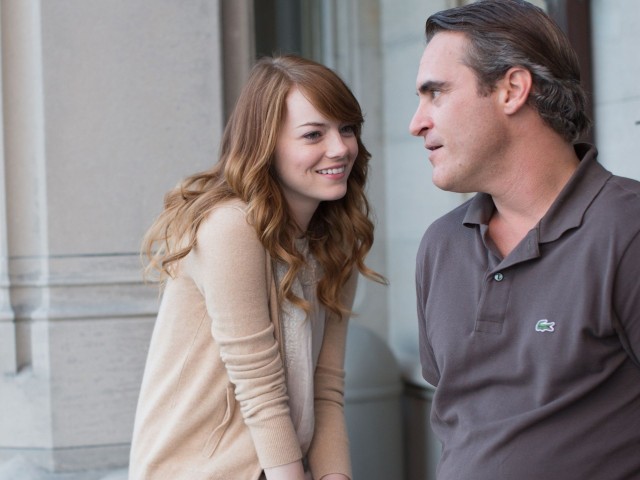 The photo doesn't reveal very much, so we still wait for more details. Part of a larger feature, USA Today seems to have no insights into the film itself. Hey, you can click to embiggen.
Interestingly, they have a new release date for the film – 17th July 2015. One week earlier than previously reported. We wait and see if that date gets confirmed.
Meanwhile, we wait to see next week if 'Irrational Man' is announced for the Cannes Film Festival.