News bits! Our twice monthly round-up of Allen bits from around the world (wide web).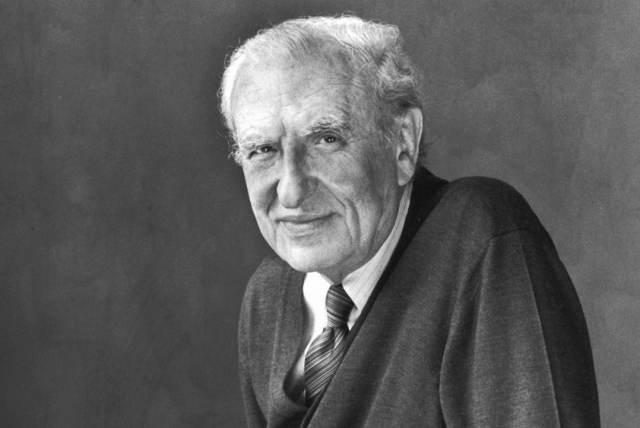 Arthur Gelb has passed away. He was a longtime critic and editor at The New York Times. He was the first to cover many future superstars, from Lenny Bruce, Barbara Streisand and Woody Allen. The New York Times has a tribute.
From the piece
In 1962, Mr. Gelb proclaimed that "the most refreshing comic to emerge in many months is a slight, bespectacled, unhappy-looking, former sketch writer of 26." Woody Allen, Mr. Gelb wrote, "approaches the microphone on the unadorned platform at The Bitter End, a Greenwich Village coffeehouse, as though he were afraid it would bite him. As it turns out, he is afraid it will bite him."
You can read that old review right here. Gelb was aged 90.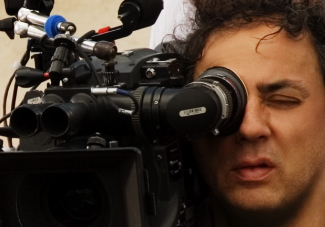 Cinematographer Darius Khondji has been interviewed by Indiewire about his new film 'The Immigrant', directed by James Gray. Khondji has worked on several Allen films including Midnight In Paris and To Rome With Love. He spoke a little about working with Allen.
I imagine there's a different way of working and collaborating with every director.

Every director has a different thing. Some directors are very musical. Some directors are very technical. Some are very inspirational and in the spur of the moment react to the situations with what the actors would do. With Woody Allen, he wouldn't want to prepare too much. He would prepare, of course, but wouldn't want to plan everything because he would want to be intuitive enough to react to some changes in his mind. When we scout together, we give general directions on things in the first scout. Then the morning of the shoot we see what the actors do and do a first design of the actors… With James, there's also a lot of intuition and interesting things happening, but it's much more designed and thought out before. With James, it's planned and thought out, also because of the nature of the movie, but we were shooting a lot on stage and we had a very tight budget and we needed to find solutions to make a movie with $12 million — which is very little to make a movie of this kind.
He mentions Allen again a few more times, but most interesting he says he is working on Woody Allen's 'next' film. Does he mean Magic In the Moonlight, where we know he was behind the camera but likely completed? Or does he mean the 2015 film? So far he has only worked with Allen in Europe, so perhaps the new film might be in the US after all?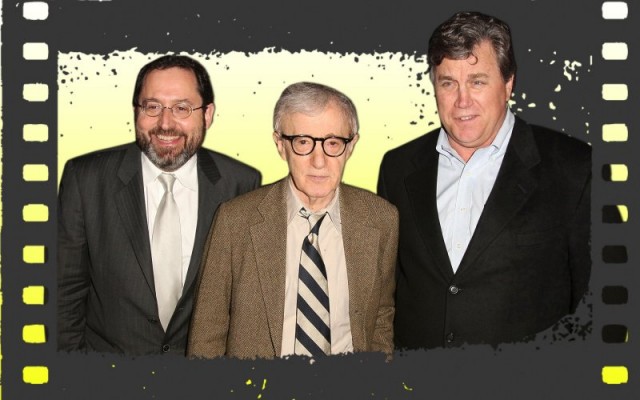 Two other behind-the-scenes men have talked about Allen this week. Sony Pictures Classics has been putting out Allen's films in the US since 'Midnight In Paris'. The two founders of that company – Michael Baker and Tom Bernard – were interview at Cannes, and spoke about the state of indie film and working with Allen. The Daily Beast has it covered.
Why do you think Midnight in Paris did so phenomenally?

Michael Barker: It's an unusual movie in that it's a fantasy with no special effects. That's an amazing accomplishment. It features Owen Wilson, a major star. And it was like a getaway to Paris in the middle of the summer. It was an alternative to the major studio films and it did as well.

Tom Bernard: Woody was surprised. He didn't think it was going to do that well.

Barker: I think that Woody was also surprised that Blue Jasmine did as well as it did because it was so dark. The fact that it made $35 million is even more impressive than Midnight in Paris because it's a drama. It was the ultimate comment on the Bernie Madoff case that hadn't yet been visualized in movies. And people were ready for that.

Bernard: It used to be assumed that Woody Allen wouldn't do a nickel in Kansas City. Now he makes money all over.
More at The Daily Beast.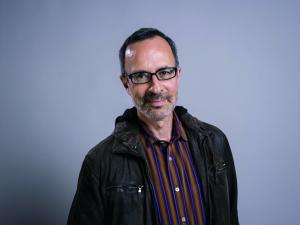 Writer/Director Robert Weide has been in the UK promoting his new sitcom 'Mr Sloane', which stars the excellent duo of Nick Frost and Olivia Colman, as well as a huge cast of British comedy legends. He directed Woody Allen: A Documentary a couple of years ago and has been asked about that in the new interviews.
In the Big Issue, he talked about Allen's awareness of Weide's probably most famous work – 'Curb Your Enthusiasm' (which, of course, stars Larry David who appeared in Radio Days and Whatever Works).
Last year you directed a documentary about Woody Allen. Was he a fan of Curb? He is certainly aware of Curb. I'm not somebody who solicits opinions about my work when I'm socialising so we never really had a big conversation about it. I was thinking the other day that maybe I would send him Sloane but I hesitated because I don't want him to feel pressured to like it.

Did he ever watch the film you made about him? He watched it reluctantly and had his assistant send me an email saying: "It's fine."

High praise! After it aired he said he was getting lovely feedback from friends. He told me: "I'm 76 years old and you're the first person who's managed to humanise me. And that includes several shrinks."
He spoke to Newstalk about the new series. Allen is discussed 13 minutes or so in.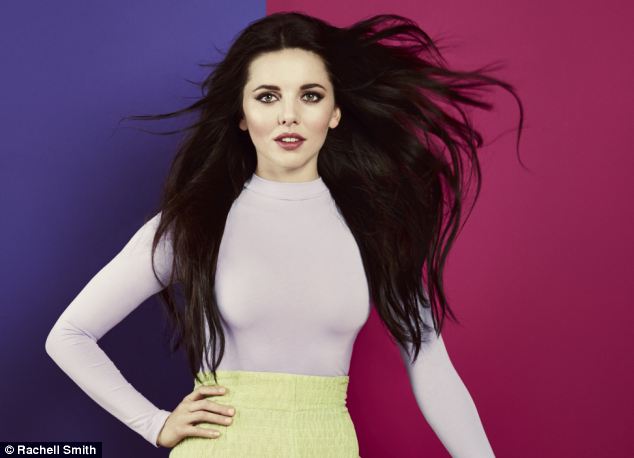 One of the stars of 'Mr Sloane' is Ophelia Lovibond. In a new interview with Mail Online, she mentions Allen – and Diane Keaton – a lot.
The more you watch Ophelia, on screen and off, the more you're reminded of Bob Weide's comment about her being a young Diane Keaton. Ophelia is delighted by the comparison. 'My mum is a huge Woody Allen fan and I remember seeing Diane Keaton in Annie Hall when I was young.

'I was blown away by her performance – in fact, it was one of the things that inspired me to be an actor. Her character was very strident yet vulnerable, too. She knew what she wanted and through being with this ridiculous person [Allen's character, Alvy Singer] she learned who she was.'
Also:
It's just a realistic portrayal of womanhood, she says, and that's also what she loves about Woody Allen's films. 'He is very Marmite, but he writes incredible parts for women. If you look at his back catalogue, there are so many well-written, intelligent female roles. They are not just there to look pretty, they are complex characters.'

It all leads to one thing surely – get Bob Weide to drop Woody a line and say that the next Diane Keaton is in town? 'Well, Bob emailed me once to say, "Woody officially knows you exist."'
'Mr Sloane' just premiered in the UK. Watch the trailer below
More tabloidy stuff. Ashley Benson of 'Pretty Little Liars' fame wants to work with Woody Allen. She said so in a new shoot with GQ.
I'd want to do a Woody Allen film, in all honesty.
Woody Allen's townhouse on Upper East Side of New York! #NYC #USA #Travel pic.twitter.com/m4BeIs6rzR

— BonVoyageurs (@BonVoyageurs) May 23, 2014
We are LOVING the blog Bon Voyageurs recent series about visiting New York with a real Woody Allen slant. They visit many famous places where Allen and his characters have lived in, visited, eaten and drank. The four day program written by Denis C Gagnon is well worth your time. Check out the first post with the full program or all the posts – and follow their twitter.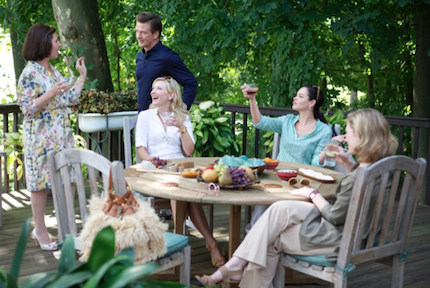 Speaking of locations, Nyack News & Views visited one of the more glamorous houses used in Blue Jasmine. The owners talked about letting Allen use their house.
So you must have some Woody Allen stories?

I had agreed to let them come on to the property, to film "Blue Jasmine." They were filming in the fall and I said they could not go into the garden past a certain point. Then I see that two men are walking past that point. I said, 'excuse me, but you can't go down there,' and they said, 'Woody told us to go down there.' So I said, 'Florence says you can't.'

I explained that they were standing underneath a sixty foot high black walnut tree. The walnuts fall like bombs. They come down with a bang, almost burying themselves in the ground. All I need is for Woody to be hit in the head. So, I said, 'unless you're wearing hard hats, you are not going down there.'

Within an hour, six or seven men, and Woody Allen were all walking around wearing yellow hard hats. They left the hats when they were done filming.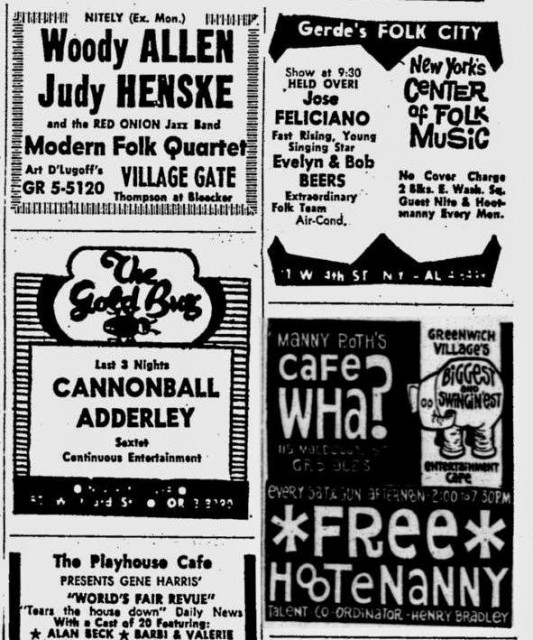 The Bowery Boys have revisited a 50 year old Village Voice. Guess who was performing that week?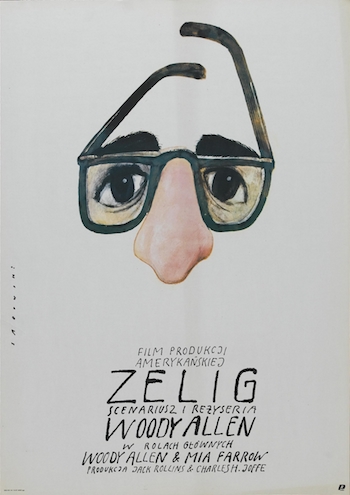 Vivascene looked back at 1983's Zelig in a lengthy review. They used the Groucho Marx-y poster. Which is the original US poster? Any of our readers know?
Woody Allen 'albumface' games. This is Allen's first album of standup, Woody Allen.
Woody Allen pic.twitter.com/BJYZzhANVU http://t.co/lEsdn1Fmlc

— José Júlio Silva (@refe56) May 18, 2014
More news bits to come in the middle of June!