Irrational Man, the latest film written and directed by Woody Allen, has wrapped up its cinema run in most countries. And now we have first details of the film's home release on DVD and Blu-Ray. The first releases come in January.
The first release is the US. The digital version hits digital services (like iTunes) comes 5th January. The DVD and Blu-Ray comes a week later 12th January. Interesting that the box art looks more like the international poster, focussing on the main stars Joaquin Phoenix and Emma Stone.
There are special features. A featurette called On The Red Carpet, filmed at the LA premiere and runs for little over 3 minutes. There is also a photo gallery.
Pre-order now at Amazon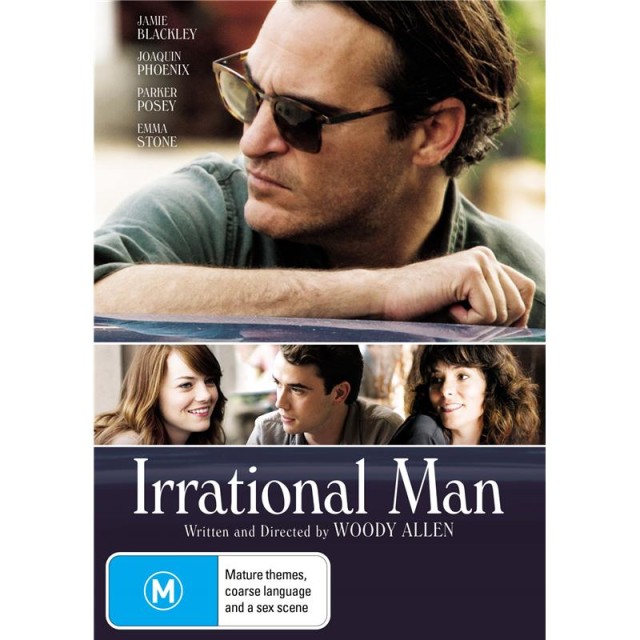 In Australia, digital services get the film 13th January. The DVD and Blu-Ray follows on 16th January. Their artwork also takes the European style poster.
France has a preliminary date of 17th Feb. Germany lists 16th March. No details in those markets, or covers.
No doubt more countries will follow.