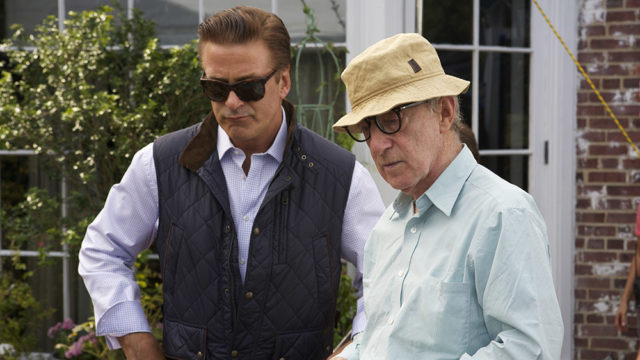 Alec Baldwin has posted a podcast interview with Woody Allen. It's his first podcast interview for many years, and part of Baldwin's regular Here's The Thing. The wide ranging podcast has Allen discussing filmmaking, his new book Apropos Of Nothing, and yes, those allegations.
Baldwin and Allen are, of course, no strangers. Baldwin has worked with Allen three times – Alice (1990), To Rome With Love (2012) and Blue Jasmine (2013). He is a big supporter of Allen.
The interview apparently took place on a zoom call, whilst both men were adhering to social distancing. You can listen below.
It's nice to hear Allen's voice as he hasn't done any TV or radio interviews for several years. There's talk of New York, his former manager Jack Rollins, filmmaking and much more. He also suggests that US streaming services are interested in A Rainy Day In New York. Let's hope it finally gets a US release in some form.