5 Films (And A TV Show)… A series where we recommend films referenced, inspired, influenced or generally like a certain Woody Allen film, from his first to his latest. All picks are subjective – let the arguments begin!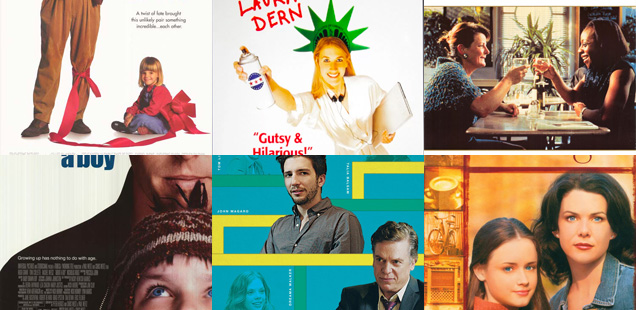 Mighty Aphrodite is typical of his 90s work, of bringing a bit of Hollywood fantasy with the every day. The heart of the film is a story about family, about parents, and that unknown ties that run deeper than genetics. There's also some funny culture clashing involved.
Our pick for films to watch after Mighty Aphrodite are all about families, and the unusual ones. Of the different types of people who can can come together as a family, and the drama and comedy that comes from that clash. All of them date from the 90s onwards, interestingly.
Here's 5 films and a TV show to watch after Mighty Aphrodite.
A Simple Twist Of Fate (1994)
d. Gilles MacKinnon
Steve Martin struggled to break into drama, but this first effort is a lovely tale of a lonely man who finds a lost girl and the friendship, and fights that form. More sweet than funny, an undeserved flop.
Carolyn McCormack (Whatever Works) also appears.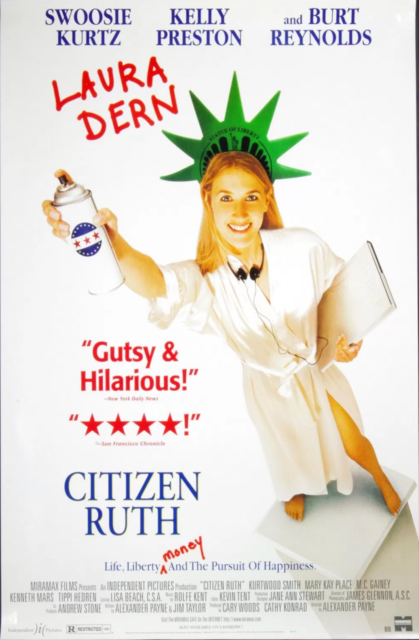 Citizen Ruth (1996)
d. Alexander Payne
Payne's excellent debut is an offbeat, indie film look at abortion. Challenging stereotypes on both sides, with a wonderful lead performance by Laura Dern as a pregnant woman who is the the focus of debate. Painfully human and touching, it started the great director's career.
Allen alum Kurtwood Smith (Shadows And Fog) and Kenneth Mars (Radio Days, Shadows And Fog) also feature.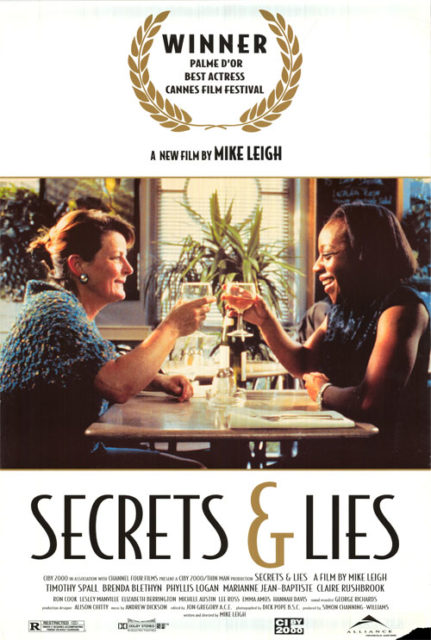 Secrets And Lies (1996)
d. Mike Leigh
Leigh challenged the idea of a conventional family, when a middle class black woman learns her mother is a working class white woman. Beautiful performances on this touching human drama, and turned Leigh into an international filmmaker of note.
Phil Davis appeared in Cassandra's Dream.
About A Boy (2002)
d. Chris Weitz and Paul Weitz
Based on a fantastic Nick Hornby book. A hopeless man child meets a troubled teenager and his troubled mum, leading to an unlikely friendship. A huge hit, back when films like this could be big hits, with no superheroes.
Stars Hugh Grant (Small Time Crooks).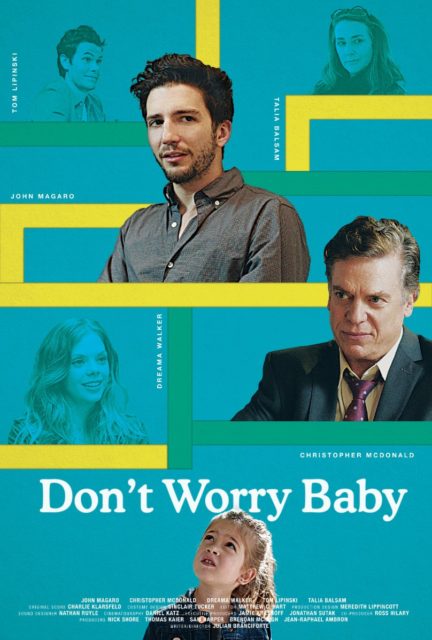 Don't Worry Baby (2015)
d. Julian Branciforte
A quiet simple drama with an oddball premise. Both a father and his estranged son could be the father of a baby girl. The journey if a very different family, with a particularly beautiful looking New York.
John Magaro starred in Crisis In Six Scenes.
Gilmore Girls (2000-2007)
A young mother and daughter battle through a series of culture clashes in this great series that has more pop culture references than Allen himself. Plenty of culture clashes, and sweetness the pervades through. Dozens of characters and the wonderful, and sadly fictional Stars Hollow and unforgettable.
Edward Herrmann (The Purple Rose Of Cairo, Don't Drink The Water) is amongst the wonderful cast.
Let us know your picks for Mighty Aphrodite and if you agree with our picks. We are also looking for picks for Everyone Says I Love You, which is the next film we will cover. Let us know in the comments below or on Facebook or Twitter. Check out the full list of 5 Films (And A TV Show).