5 Films (And A TV Show)… A new series where we recommend films referenced, inspired, influenced or generally like a certain Woody Allen film, from his first to his latest. All picks are subjective – let the arguments begin!
Zelig was when Allen perfected the mockumentary style that he attempted with his very first film Take The Money And Run. It allowed Allen to paint a portrait of a very one of a kind character, as he made his way through history.
On a technical level, it is one of Allen's highest achievements. Along with cinematographer Gordon Willis, they managed to put Leonard Zelig next to footage of presidents, celebrities and more.
All our picks are driven by a strong character, whose story is being told to us. Characters that inhabit many situations, great nobodies and anybodies.
Here's 5 films and a TV show to watch after Zelig.
Citizen Kane (1941)
d. Orson Welles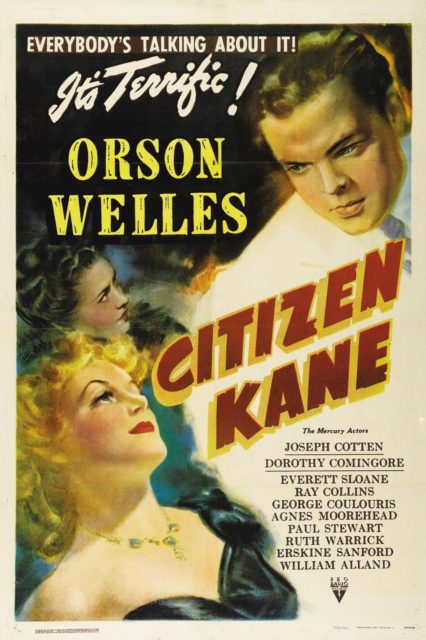 Regularly topping lists of the greatest films of all time, it is a film that Allen has praised over the years. A media mogul dies, and a group of investigators look into every corner of his life to try and find the real man.
The masterpiece was the work and vision of Orson Welles, the fiery temperamental genius. Welles worked with Allen on Casino Royale. And the character of Kane was based on William Randolph Hearst, who appeared in stock footage in Zelig.
Being There (1979)
d. Hal Ashby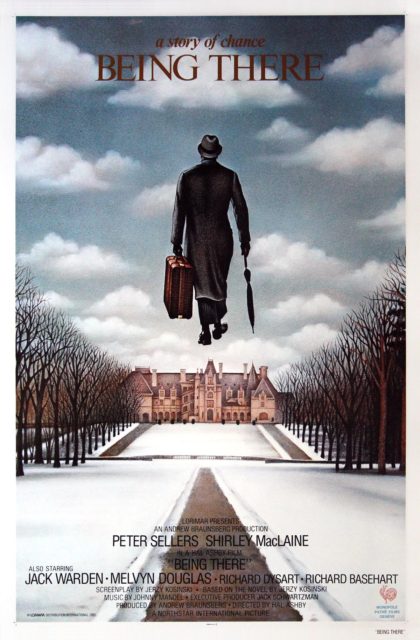 The last great film by Peter Sellers, he plays against type as the quiet Chance, quietly moving through the class system by reflecting what people want to see. It is a killer turn by Sellers, who hints at what a great dramatic actor he could have been, if he had not died the next year.
Sellers and Allen worked together in Whats New Pussycat and Casino Royale, both written by Allen. Jack Warden, who worked with Allen on three films (September, Bullets Over Broadway and Mighty Aphrodite) also appears.
The Jerk (1979)
d. Carl Reiner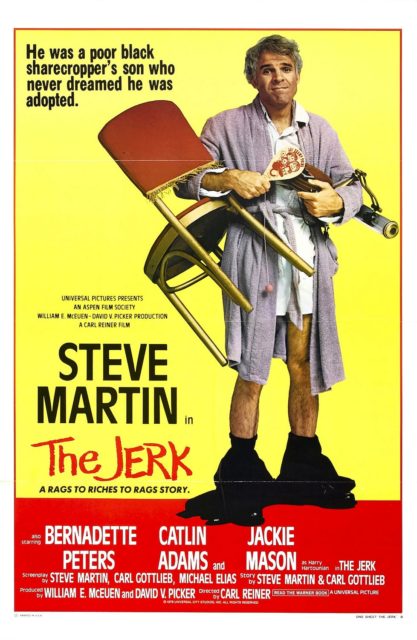 Directed by the legendary Carl Reiner, this Steve Martin's film – his first starring role from his script. He plays Navin, and we see his life play out – from being taken in by a poor black family, to be a millionaire businessman. It is one of the funniest life stories committed to film.
Bernadette Peters (who appeared in Alice) also stars, and Rob Reiner (Carl's son, who also appeared in Bullets Over Broadway) cameos.
Forrest Gump (1994)
d. Robert Zemeckis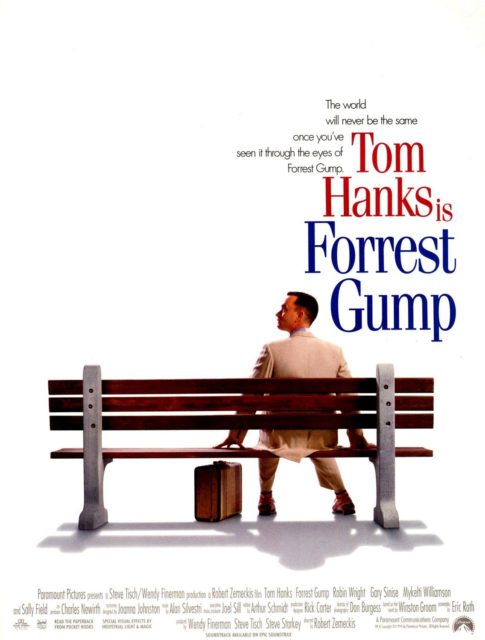 Forrest Gump was a little over ten years after Zelig, but the special effects seems to have moved centuries. But many made the comparison between the two when they saw Tom Hanks travel back in time through the magic of film.
Like Zelig, Gump stumble his way through history, a man who doesn't know himself, but find it through an extraordinary journey.
The 100-Year Old Man Who Climbed Out The Window And Disappeared (2013)
d. Felix Herngren
A smash hit (and one of the highest earning Swedish film ever), this films tells the whimsical story of Allan, who has lived a colourful life, stumbling through the important events in history, and spanned the globe. Now at 100, he has another adventure to come. Based on the best selling book, it recreates the wonderful trick Zelig pioneered – bringing history to life on screen.
Doctor Who (1963-)
The ultimate chameleon – to the point 12 actors have played the role. One of the longest running TV shows of all time, it is the reboot from 2005 that has become timeless television. Our doctor and ever faithful companions gallivant through time and space. They've played a role in almost every great historical event, and many more future events.
If you've not gone there cos there's too much, our tip is to start with Season 5, the first one with Matt Smith.
Quite a few of Doctor Who's many guest actors appeared in Allen's London films, from Penelope Wilton (Match Point), Alexander Armstrong (Match Point, Scoop), Meera Syal (Scoop, You Will Meet A Tall Dark Stranger), Claire Bloom (Crimes And Misdemeanors, Mighty Aphrodite) and Philip Davis (Cassandra's Dream).
Let us know your picks for Zelig and if you agree with our picks. We are also looking for picks for Broadway Danny Rose, which is the next film we will cover. Let us know in the comments below or on Facebook or Twitter. Check out the full list of 5 Films (And A TV Show).