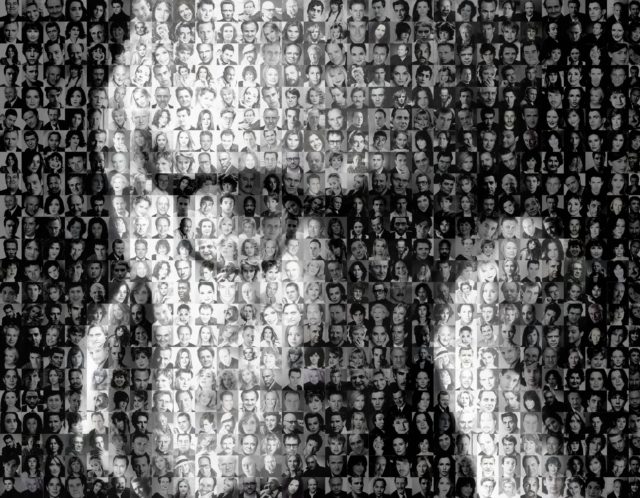 We've made lots of changes to the site in recent days, and we thought it would be good to group it all together and make sure people see it. We put a lot of work into it, and hope someone sees it!
You will have noticed a slightly new look. We've got a new base theme (Olsen Light) and we've converted it for our needs. For those who care, the more modern framework makes it easier to share posts, to embed things, and basically make the site run better.
We are updating out film guides. We've remade them for Allen's first 9 films so far. They are now illustrated, with maps, and more information. We will be converting all our film guides over the next several weeks. But right now, you can check out:
1. Take the Money and Run (1969)
2. Bananas (1971)
3. Everything You Always Wanted to Know About Sex* (*But Were Afraid to Ask) (1972)
4. Sleeper (1973)
5. Love And Death (1975)
6. Annie Hall (1977)
7. Interiors (1978)
8. Manhattan (1979)
9. Stardust Memories (1980)
There's a couple of other new pages. We've got a new Video page with all our video essays and some of the older Allen trailers. Some of the ones online were pretty bad quality so we've sourced some better ones.
We also have a new Beginner's Guide to Woody Allen. It is something we've wanted to do for a while. Articles like this certainly helped us to discover the Marx Brothers, Ernst Lubitsch and others.
This is still a one man show. If you feel like supporting us there's plenty go ways.
If you're feeling very generous, you can give us a donation through PayPal. It helps keep things running.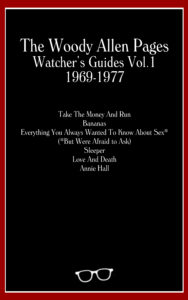 You can buy our books from Amazon US or Amazon UK or iBooks.
They are complete guides to Allen's films. Volume 1 and Volume 2 are out now.
If you would like a no cost way of helping us out, here's some suggestions.
– go to our YouTube page and like all our videos. Click the little thumb. And leave a comment. Every interaction helps.
– go toAmazon US or Amazon UK or iBooks and give our books a five star rating. Leave a comment too if you like.
– follow us on social media – Facebook, Twitter and Instagram. And maybe pass along an article or two.
– share our videos. Why not start with our guide to Annie Hall?
That's it. We don't usually do site news, but we thought we'd wrap things up. Back to news…