News Bits! Our twice monthly round up of Woody Allen bits from around the web. This is the 90th edition!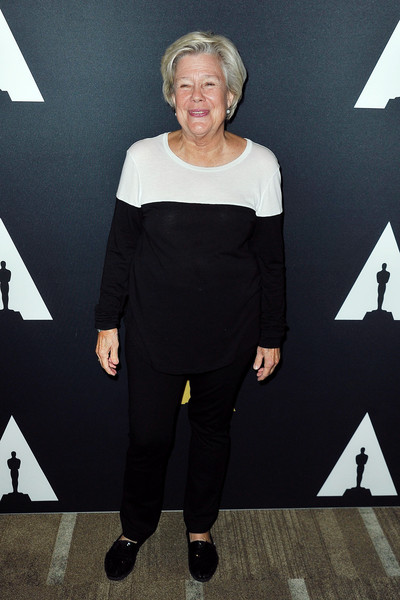 Juliet Taylor has been working with Woody Allen for over 40 years. She assisted her old boss Marion Dougherty in casting Woody Allen's Bananas (1971), and took over completely by Love And Death (1975). She has worked on every Allen film since.
She was recently a guest at the Academy event 'Perfect Choice: The Art Of The Casting Director'. She was asked about working with Allen, of course.
As a bonus, she calls out to Robert Greenhut, long time Allen producer.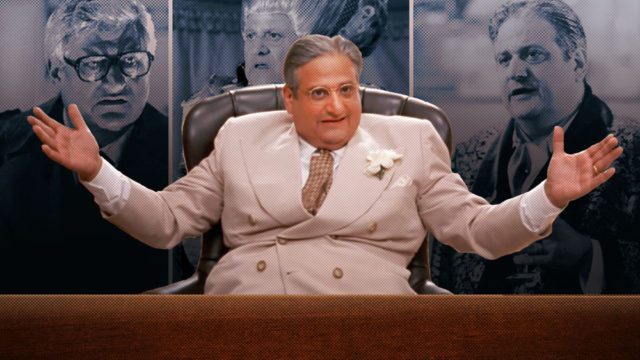 We love AV Club's Random Roles column, and they recently profiled Michael Lerner. He's had some amazing roles, but it turns out he didn't have much fun working with Allen on Celebrity.
He is a schmuck. He was shooting scenes with me and Judy Davis, and I'm supposed to be the greatest facial surgeon in the world. And he shoots it all at my back and on Judy. And I said why'd you fly me all the way in from L.A. to just look at my back? I don't get it. And he says, "You're right, Michael, I watched it and we'll do it again on Friday." And we do it again on Friday, and we have an argument on the set. From what I understand, he always takes on an actor in his films and he picked on me and I said, "Go fuck yourself!" And the movie's a piece of shit.
You can't win them all.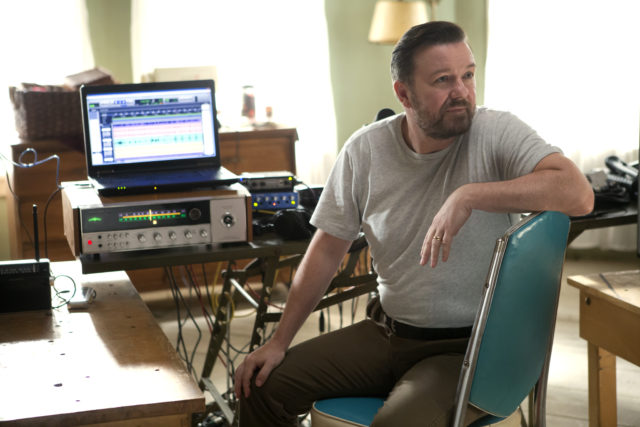 Ricky Gervais has a new film out – Special Correspondents, for Netflix. He's not for everyone, but we love everything he does. In particular his films – Invention of Lying and Cemetery Junction. Gervais did a great lengthy interview with Collider, and his love of Woody Allen came through.
I prefer Sleeper, right, because I like the whole film better, but there's lines in Bananas that are so funny. Same as Love and Death, especially Love and Death, it's not as good a film maybe, but there are some lines in there that I just cry. The image of him sitting with his fucking butterfly collection. When his mother goes, "I hope you die." I just think, you know, there's little lines that he used to put in that no one ever did. I remember Annie Hall thinking, "That's the first time I've seen somebody laugh at a joke that was meant to be funny."
There's a lot more over at Collider.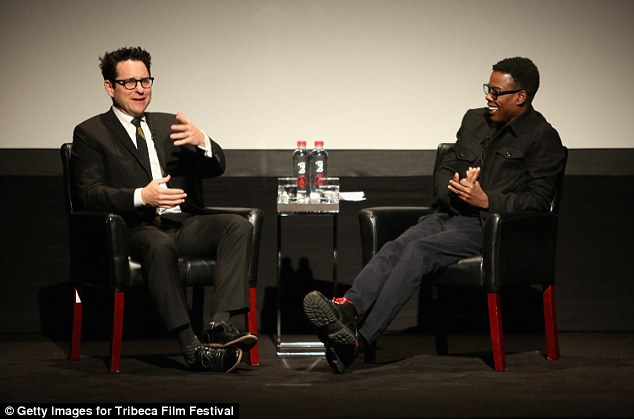 JJ Abrams and Chris Rock recently got on stage together for a special discussion panel at the Tribeca Film Festival.
According to NY Daily News, Rock once fired a director who didn't like Annie Hall.
"I can't work with this guy who doesn't like "Annie Hall!" he proclaimed. "Imagine taking notes from someone who doesn't like "Annie Hall?"
What director doesn't like Annie Hall? It's such a director's film. Oh well.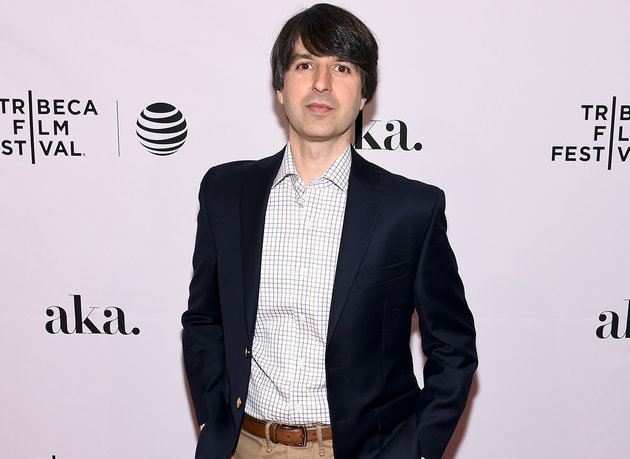 Also at Tribeca was Demetri Martn, former Daily show correspondent and a wonderful comedian. He was there promoting his directorial debut Dean. He spoke to the Huffington Post and talked a little about Woody Allen as an inspiration.
I wrote myself as the lead. There's certainly the vanity of trying to do all three — there's the hubris of it. But there's the challenge of it, too. People like Albert Brooks and Woody Allen, those are heroes of mine. It's a high bar I'm reaching for, but at least there was someone who had done it.
There's always lots of new Woody Allen set photos doing the rounds, but this one we've never seen before. It's significant because it's from Take The Money And Run, Allen's first film, but not in the final cut. It's from the deleted original ending, when allen's character died in a shoot out, a play on Bonnie And Clyde. The footage has never been released, so it's great to see this.
Woody Allen on the set of 'Take the Money and Run' (1969) pic.twitter.com/XyImXWoTva

— TATJANA SL (@TATJANASL) April 23, 2016
Another great bit from the past, new to the internet. Woody Allen playing down Hannah And Her Sisters over Blue Velvet, directed by David Lynch.
WOODY ALLEN on BLUE VELVET pic.twitter.com/Ig7qXdHAga

— WILL McCRABB (@mccrabb_will) April 28, 2016
Comedian Chris White talked about Woody Allen's wonderful standup albums with the Comedy On Vinyl podcast.
In more podcast news, episode 2 of the Woody Allen show is now up. Abe, Tom and Shawn discuss Bananas and Everything You Always Wanted To Know About Sex.
In other news, Jennifer Lawrence and Allen's daughter (Manzie) attended the premiere of A Beautiful Planet. We only point this out in that we are still waiting to hear about the casting for Allen's 2017 film, and we know he's asked Lawrence many times, and Lawrence herself has expressed interest. So…
Jennifer Lawrence and Woody Allen's daughter at the #ABeautifulPlanet World Premiere in New York (16th April) pic.twitter.com/Np7jAd5nE6

— Jennifer Lawrence (@JLawrencNews) April 16, 2016
Fan art corner
New artwork for sale! – "Woody Allen's portrait with a bird" – https://t.co/cFYLMNpt1A @fineartamerica pic.twitter.com/EoxUpUALSI

— Maca (@jawa_macy) April 24, 2016
WOODY ALLEN hand-signed FUNNY YOUNG CARICATURE CLOSEUP 8×10 authentic w/ COA https://t.co/8AW8AKXzHQ pic.twitter.com/QTktt5QPCw

— get good item (@GetgooditemGood) April 26, 2016
Portrait de Woody Allen réalisé entièrement avec du sable de plage pic.twitter.com/HUAB2a21sC

— Portrait en sable (@PortraitSable) April 18, 2016