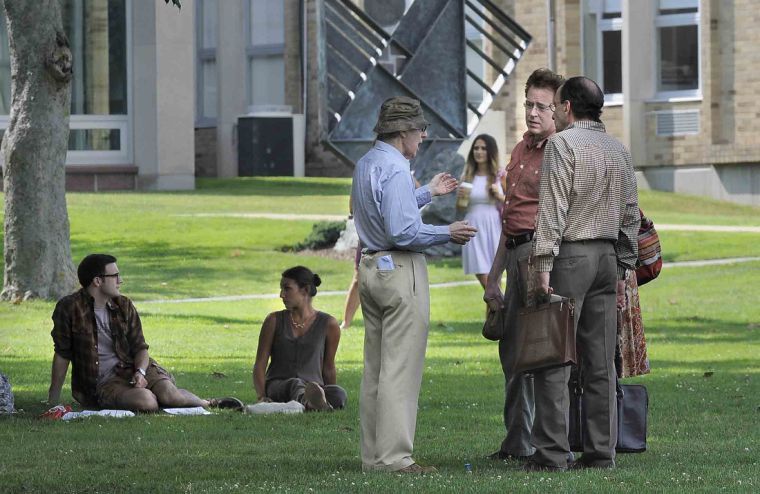 Filming continued this week on the 2015 film written and directed by Woody Allen. As expected, filming took place a Salve Regina University in Newport, with classroom scenes including extras.
Basically, Woody Allen and Emma Stone were filming on the college campus that I was touring today.

— Mikayla Gorman (@mikaylagorm) August 12, 2014
@HollywoodDalton was just in a scene with Emma Stone & Joaquin Pheonix in the new Woody Allen movie.

Legendary.

— johngreene. (@GREENEFILMS) August 12, 2014
Doing a little movie shoot today with some friends of mine….Woody, Emma, Parker and Joaquin. Thank you so much… http://t.co/uuqyzkyjl3

— JP Valenti (@jpvalenti21) August 13, 2014
Newport Daily News ran a story covering the filming at Salve Regina. It solved one mystery – which University is the film set in? They spoke to Candice Simmons who was a background actor on the shoot.
http://www.newportri.com/newportdailynews/news/page_one/salve-transformed-into-movie-set/article_cdf883fe-9a41-5c62-aaf2-a118236c1042.html
Although she said she could not reveal details of the script, Simmons did say it apparently is taking place at the fictitious Braylin College, because some extras were given T-shirts with that college name on them.
There's some nice stuff in the article about how the extras were dealt with and nice insight into these types of films get made. Joaquin Phoenix, Parker Posey and Emma Stone were all spotted.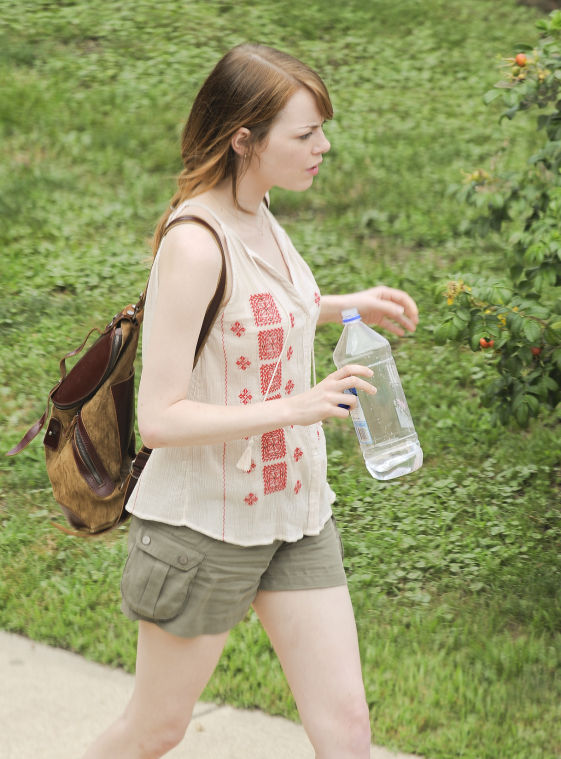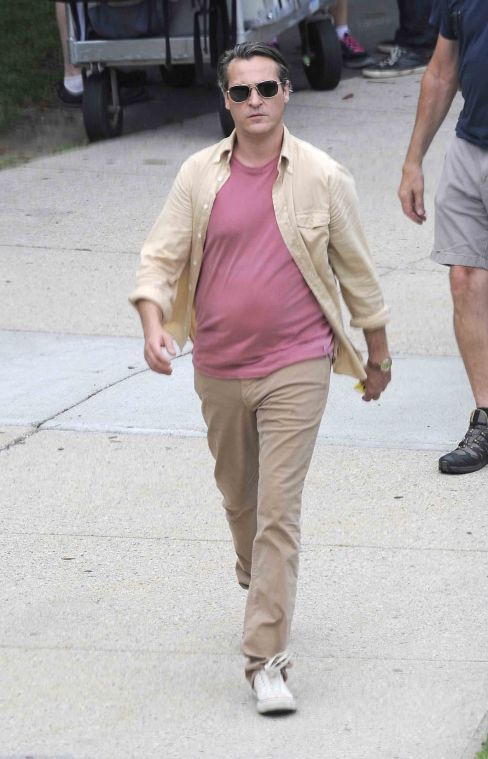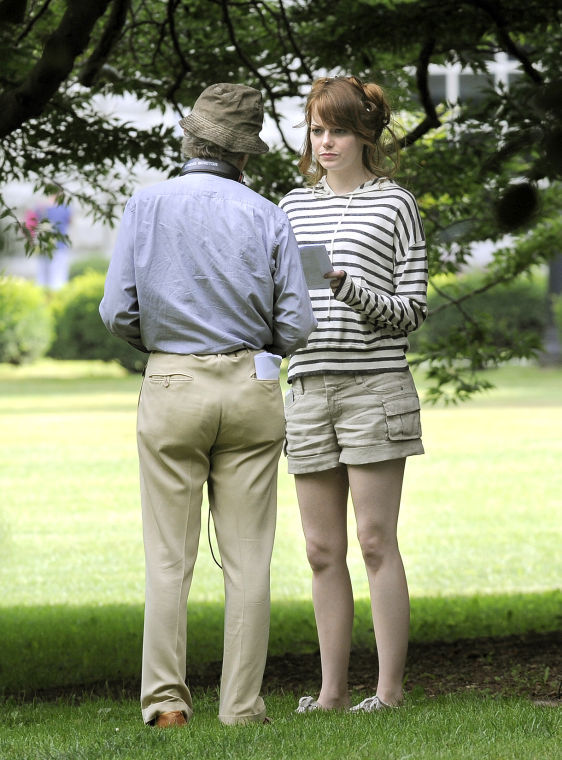 The full article had big pictures in their print edition too.
https://twitter.com/gailalofsin/status/497353273574440960/
Also this week, Allen was spotted near Trinity Church in Newport (on Spring Street).
https://twitter.com/mckfarquharson/status/499277838277935104/
Stone was again spotted.
Emma Stone in Newport RI filming Woody Allen movie pic.twitter.com/pnYyt1BEtA

— Christopher Barlow (@barlowcr) August 13, 2014
Filming also took place in the Historic Hill area of Newport.
http://instagram.com/p/rnd3Tov7wx/
Wurst kitchen Chez Pascal has tweeted that their restaurant in Providence will be used on Friday as a location for filming. Which means back to Providence we go.
Get your brat fix today, we will be closed tomorrow for woody allen filming, re -opening Friday. Restaurant will also be closed tomorrow

— Chez Pascal/ wurst (@ChezPascal) August 13, 2014
We've heard varying reports of filming wrapping up in mid August, although Allen usually shoots until the end of August, although Allen usually takes all of August. Whatever the case, we will follow along and do our usual wrap up once filming is over.