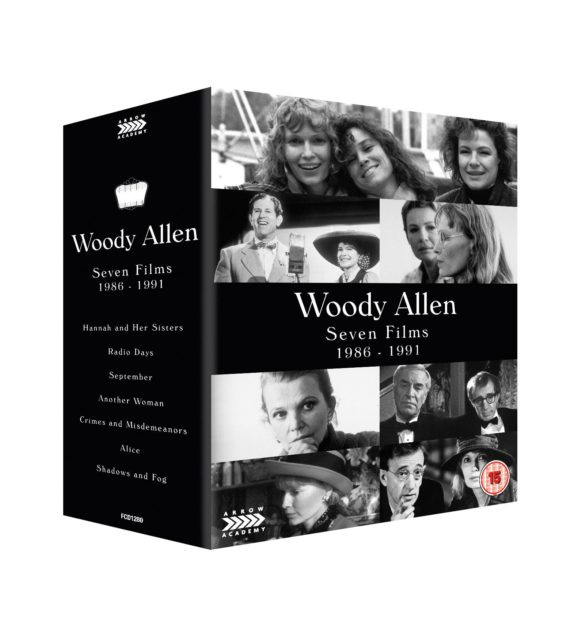 Arrow Academy recently picked up the rights to 19 of Allen's early films, including many of the classics on which his reputation lies. They have been releasing the films on blu-ray and in great box sets. The 3rd and final set has just been announced and arrives in February.
The new set is called Seven Films 1986-1991. It will be released on 20th February 1997. It contains
Hannah And Her Sisters (1986)
Radio Days (1987)
September (1987)
Another Woman (1988)
Crimes And Misdemeanors (1989)
Alice (1990)
Shadows And Fog (1991)
It's the last of the 11 film run for Allen at Orion Pictures. Allen would move to Tri-Star after this, and would never have such a long relationship with a studio again.
This follows on from two other box sets – Six Films 1971-1978 and Six Films 1979-1985. Arrow will also release standalone blu-rays for all those films, with Hannah And Her Sisters and Radio Days being released on 20th February as well (box art below). The next standalone, Interiors, is actually released on 14th November.
You can find and order all the current releases on Amazon UK.
More information as it comes.