A very big edition of news bits – our twice monthly wrap up of Woody Allen bits from around the web.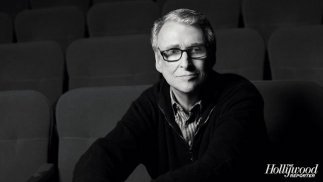 Mordecai Lawner has passed away. The actor, who played Woody Allen's father in Annie Hall, was aged 86. The Hollywood Reporter and Variety has a write ups.
So we could easily have called this the Chris Rock edition of News Bits. Rock is out promoting his acclaimed new film 'Top Five', which many have compared favourably to Allen's films. Rock is a big fan of Allen and has been very outspoken about it.
Here he is on Charlie Rose. He declares Allen the 'best'.
The Wall Street Journal interview with Rock and the cast of "Top Five' also mentions Allen.
<iframe frameborder="0″ scrolling="no" width="512″ height="288″ src="http://video-api.wsj.com/api-video/player/iframe.html?guid=E57003AF-65BF-4ECE-A2D8-7109FA1350FD"></iframe>
And Sirius XM, where he lovingly makes fun of his hero.
There are lots of great Rock interviews out there. Many critics are comparing 'Top Five' to Annie Hall. Rock himself has said it's probably more Stardust Memories.
Here's the trailer for 'Top Five', which looks amazing.
Sally Hawkins is starring in 'Paddington', the new family comedy based on the adorable bear. Hawkins, in the Big Issue, compared the bear to Allen (after working with Allen on Blue Jasmine).
Earlier this year you were Oscar nominated for Woody Allen's Blue Jasmine. Filming that must have been an entirely different process.
Every film feels completely new and different and like I'm starting again all over again each and every time. I never quite know if I'm going to be able to do it. You can't prepare – in a good way.

Were you nervous on Oscar night?
I didn't feel scared. I knew I wasn't going to win as much as you can know these things so I could sort of relax. I was sat next to Cate Blanchett and the pressure was all on her.

Was Woody Allen there or did he have a jazz gig that evening?
He is incredibly grateful that his films make it onto the awards circuit but I don't think he enjoys dressing up. He wants to stay home drinking cups of tea. It makes him more endearing really.

Just like Paddington.
Exactly. He and Woody Allen are quite alike.

And we've already established Paddington is like Godzilla. Who thought they'd all share a connection!
I hang out with the best. But Woody Allen is not computer generated. He is real. Even though he's even more elusive.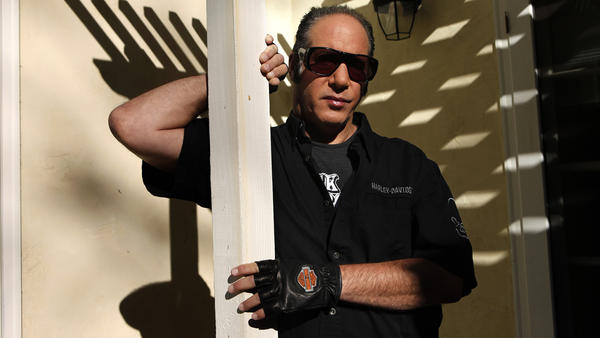 Andrew Dice Clay is enjoying a career revival, and some credit goes to Woody Allen, who cast him in 'Blue Jasmine'. He is out promoting his new autobiography 'The Filthy Truth' and spoke about Allen to the LA Times.
On Woody:
The guy is mega. What's he done, 40, 50 movies? This is Woody Allen, not just some guy calling about a movie.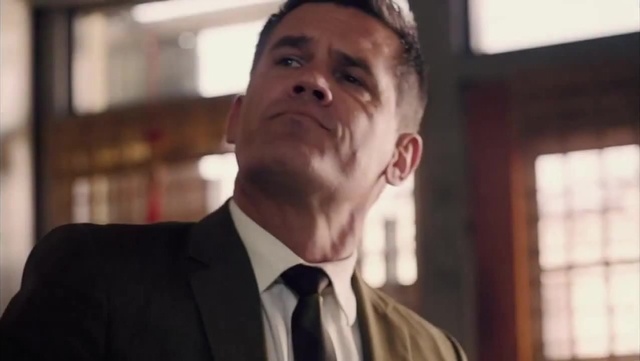 Josh Brolin is also out promoting a film. He's one of the stars of 'Inherent Vice', directed by Paul Thomas Anderson (and starring Joaquin Phoenix, who is starring in Allen's 2015 film). Brolin worked with Allen twice (on Melinda And Melinda and You Will Meet A Tall Dark Stranger) and compared him to Anderson in HitFix.
Working with Woody Allen, you really want to please. There's a mentor thing going on. It's history and all that kind of stuff that you just can't get away from.

Anderson is different. Brolin notes, "It's like a brother who you decided to do a film with. And he knows you so well. For some reason you don't even understand why and [he] knows that your capacity is larger than what you thought it was.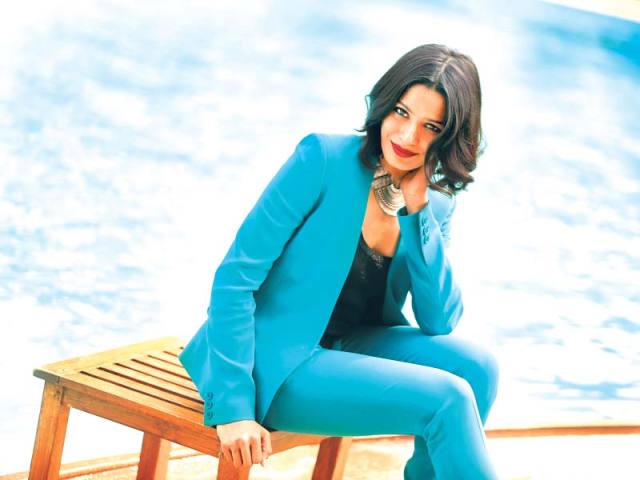 Brolin's 'Dark Stranger…' co-star Freida Pinto mentioned Woody Allen to the Hindustan Times, whilst talking about dealing with fame, post 'Slumdog Millionaire'.
In order to avoid that fall, and to cushion it, I had to work hard to find projects which were meaningful. So, instead of choosing the commercial projects which I could have easily done, I chose other projects. I did much smaller films… Of course, it was great when Woody Allen chose me for his film.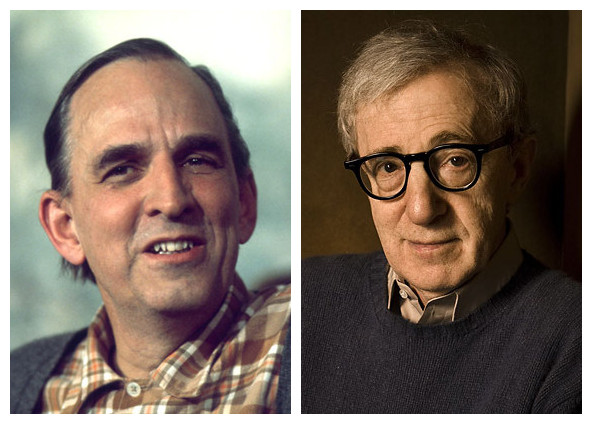 Woody Allen is a big fan of Ingmar Bergman. The Swedish director's work informed much of Allen's work. A new post from Taste Of Cinema helps make those connections clear, from specific shots and choice to cinematographers to out-and-out tributes like Interiors. No A Midsummer's Night Sex Comedy?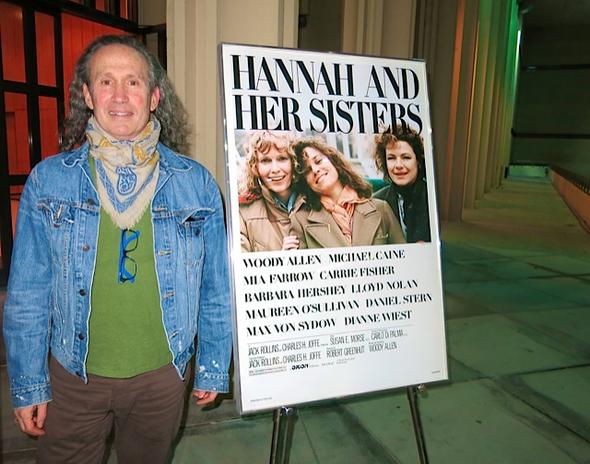 Costume designer Jeffrey Kurland worked with Allen on almost all his films from 1984's Broadway Danny Rose to 1996's Everyone Says I Love You – 15 films in all. Style recently spoke to Kurland as he appeared as part of The Academy of Motion Picture Arts & Sciences' series "The Perfect Match: Hollywood Costume Collaborations". From the story:
Kurland exuded gratitude, endlessly thanking Allen ("He taught me the art of filming; he is the reason I have a career"). At a post-screening Q&A, he divulged details on everything from starting out as a production designer to the advantages of wardrobe testing and his approach to the craft ("The real character is discovered in the fitting room; the design process is all about telling the story visually through the characters in the script"). When I praised specific ensembles, he recalled each of them with absolute precision: "That varsity jacket worn with Chuck Taylors in Central Park!" (Dianne Wiest in Hannah and Her Sisters). And "that horrible sweater that looked expensive but was the height of cheap taste" ([Anjelica] Huston in Crimes and Misdemeanors). When I asked whether he intends to team up with Allen for a second coming, he replied, "I hope so."
Rolling Stone listed the 16 Best Stand-Up Comics Turned Filmmakers. Allen, of course, made the list. Also there are Allen alum Louis CK ('Blue Jasmine'), Billy Crystal (Deconstructing Harry), Larry David (Whatever Works) and Elaine May (Small Time Crooks). Let's just take a seond and say Billy Crystal has directed three wonderful films that no one talks about enough.
Some fan art
An illustration of Woody Allen I did for the Universal Press Syndicate from circa 1983. pic.twitter.com/vf4O7xynqJ

— Bill Plympton (@plymptoons) December 15, 2014
And finally this amazingly random tweet. This comic is Starman, an acclaimed series from DC comics from the 90s, and one of my very favourites. Nostalgia, eh? What would Woody say…
https://twitter.com/_DrComicBook/status/544561971258224642/