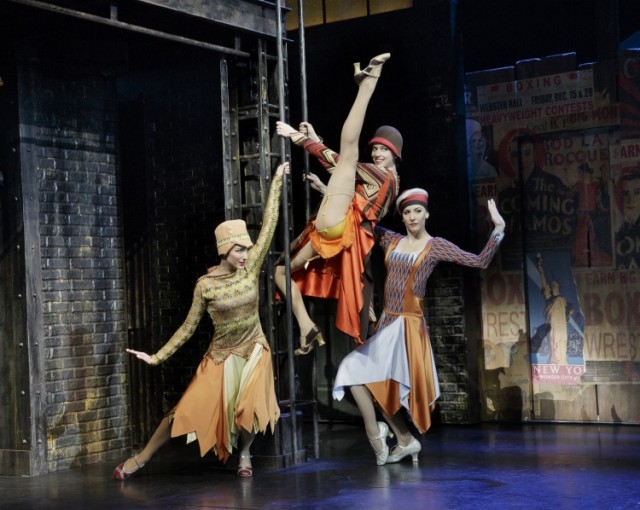 The Bullets Over Broadway Musical is hitting the road in 2016. The original Broadway production was based on the 1994 film by Woody Allen, directed by Susan Stroman and starred Zach Braff. There is now an open call for auditions to be part of the touring production.
They are looking to fill all the principal and ensemble roles. The call takes place 31st March and 1st April in New York. It was first announced on Twitter.
We are holding OPEN CALLS for upcoming BULLETS OVER BROADWAY National Tour on 3/31 & 4/1 Check out our notice! pic.twitter.com/ITIedJwWlF

— Duncan Stewart, CSA (@DuncanStewart1) March 12, 2015
Are you an awesome tap dancer? If so, here are the details: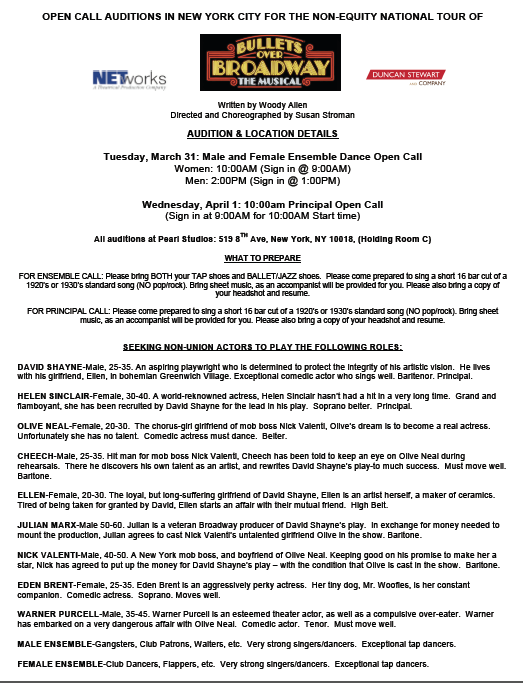 The 'Bullets Over Broadway' musical ran for over 100 shows last year. This new touring company will be the first time it will play outside of New York. Runs are set for Los Angeles, Seattle, Palm Beach and St Paul in early 2016. There's a good chance that more shows will be announced.
More information as we get it, but it is very exciting that this show will get a chance to reach more people, and hopefully play even further abroad.