Blue Jasmine, the new film from Woody Allen, opens in just over three weeks in the US. We now have more official images, including a poster from Sweden. Plus more positive chatter coming in from social media and a Hong Kong release date.
Firstly, the official site has updated it's gallery, adding five new photos we have not seen before.
Alec Baldwin and Cate Blanchett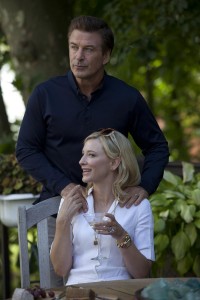 Sally Hawkins and Bobby Cannavale
Bobby Cannavale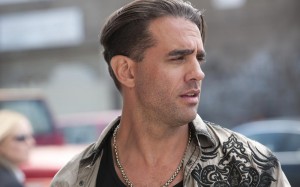 Woody Allen directing with Blanchett and our first look at Alden Ehrenreich (and some really excellent Directors Point At Things work).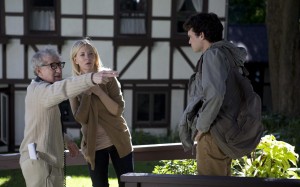 Cannavale and Woody Allen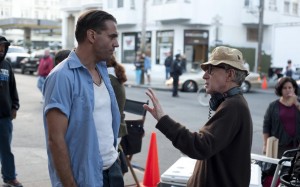 More images have appeared from the Swedish distributor Scanbox. They also have their own poster, highlighting San Francisco. Watch out, the images are huge.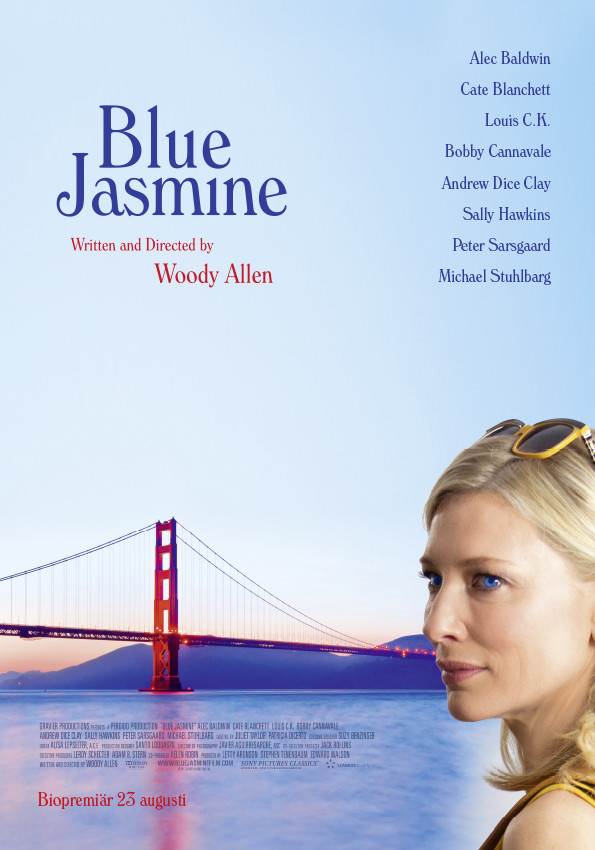 Blanchett, Allen and Peter Sarsgaard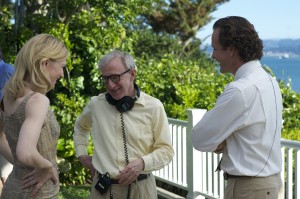 Hawkins and Blanchett (in that yellow dress we keep getting a hint of)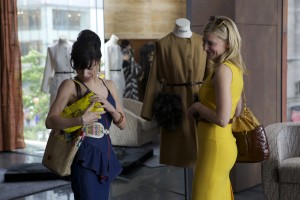 Finally, Blanchett on her own.
Speaking of Blanchett, yet another lucky viewer of 'Blue Jasmine' has taken to Twitter to sing her praises. Ken Adams (@taybackx) says
Blanchett is simply outstanding and she may not only just be nominated for the oscar, there's a real good chance she'll win it. #bluejasmine

— Ken Adams (@TaybackX) June 30, 2013
He also praises the film itself, comparing it to the character study of Alice.
I liked BLUE JASMINE a whole lot, this is probably the best character study that Woody Allen has made since ALICE w/ Mia Farrow.

— Ken Adams (@TaybackX) June 30, 2013
Finally, don't forget our release dates page, where we recently added Hong Kong to the list with a release date of 17th October.
Keep checking in with us, we will be providing the most comprehensive 'Blue Jasmine' coverage on the web.