Two more cast members have been added to Woody Allen's 2016 Amazon Series, due to start filming next month. Rachel Brosnahan and John Magaro are reportedly playing the young leads of the new series. Deadline had the exclusive.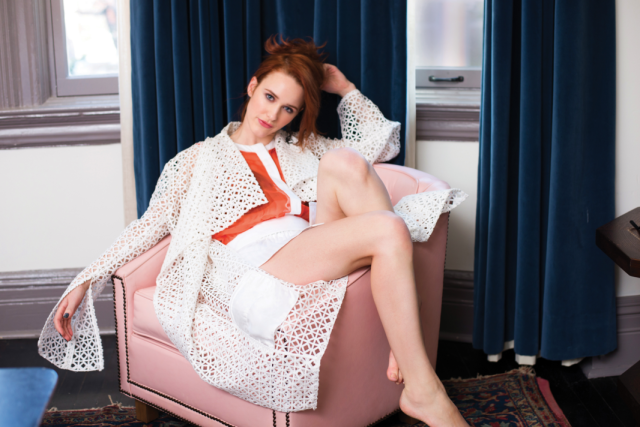 Rachel Brosnahan had a hugely memorable performance in the first couple of seasons of House Of Cards. Both Brosnahan and Magaro are in this year's film The Finest Hours.
(Kevin Spacey reportedly gifted Allen with Netflix so he could watch House Of Cards and consider him for any future roles. Looks like Allen was watching Brosnahan instead.)
John Magaro found himself in two Oscar contenders this year – Carol and The Big Short. He was the lead in the wonderful Not Fade Away, the debut film by The Sopranos creator David Chase, and he was great in Josh Radnor's Liberal Arts. This is pretty exciting casting – we're big fans.
They join the already announced Miley Cyrus, Elaine May and Woody Allen himself. The series will be six episodes and set in the 1960s.
Pretty cool casting, with so many stars knocking on Allen's door, he has picked two up-and-comers. Perhaps with Amazon's funding, there is less risk, so Allen could take more risks. What is interesting is Deadline calls them 'leads'. Could they possibly be young Elaine and Woody…?
We'll see them later this year when the series premieres. No doubt more details will emerge before production starts next month.