5 Films (And A TV Show)… A new series where we recommend films referenced, inspired, influenced or generally like a certain Woody Allen film, from his first to his latest. All picks are subjective – let the arguments begin!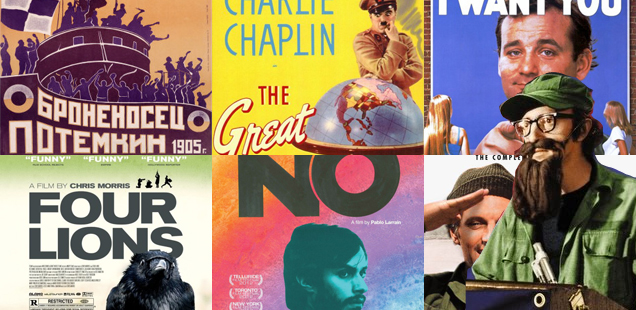 This is the third of our new series. We've noticed that when you look up recommended films for any Woody Allen films, you get only Woody Allen films. So here's our attempt to redress that. Feedback is more than welcome.
We come to Bananas, Woody Allen's second film. It is a product of its time in many ways. There was revolution in the air, and that political turmoil was not only prevalent, it was everywhere in culture. But it was also the nascent beginnings of New Hollywood, and 'Bananas' lacks the sophisticated filmmaking that Allen would later show. Of course, it's also very funny.
Here are 5 films (and a TV show) to watch after you've seen 'Bananas'.
1. Battleship Potemkin (1925)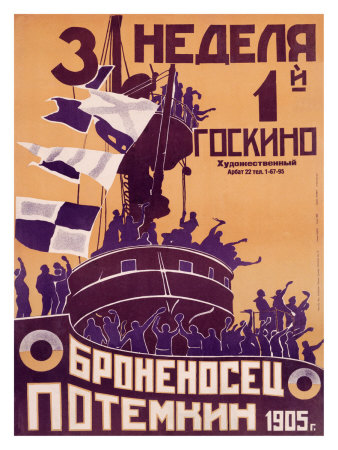 One of the most important films of all time, and a film school staple. Sergei Eisenstein wanted to make a film to promote the Russian Revolution, but he also had some ideas he wanted to test out about editing and montages. It is both angles that play into 'Bananas'. '…Potemkin' is one of the most important war films, and all about revolution.
As a propaganda film itself, it raises troubling questions about whose side do you believe (especially what happened in Russia to follow). But it is the filmmaking, and that celebrated Odessa Steps sequence, that shines brightest. The assassination scene in 'Bananas', at the top of ornate steps, is a direct homage. Allen would pay homage again in Love And Death.
2. The Great Dictator (1940)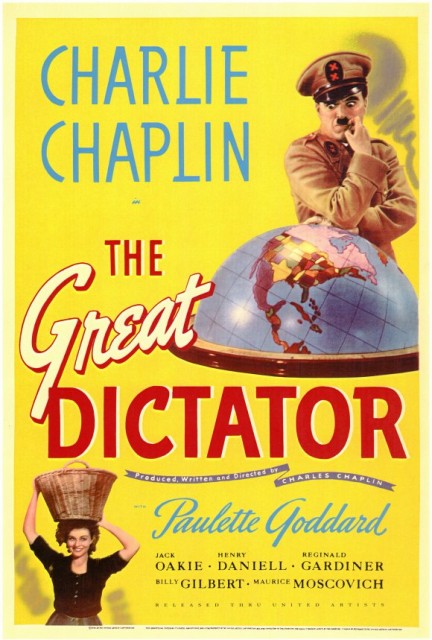 Yes, two Charlie Chaplin films in a row – he's that important. But this is perhaps Chaplin's greatest work, and it is certainly his most important. Everything is on show here – Chaplin's acting, writing and direction are all at the top of his game. It is the mixing of broad comedy with the big news of the day, and that lone fool bumbling into world issues, that ties it to 'Bananas'.
It trumps Allen's film in every way. In particular the emotional wallop of the ending. And it shows that Allen's onscreen persona had a lot of chasing up to beat Chaplin's Tramp, and he would eventually abandon it for something richer.
3. Stripes (1981)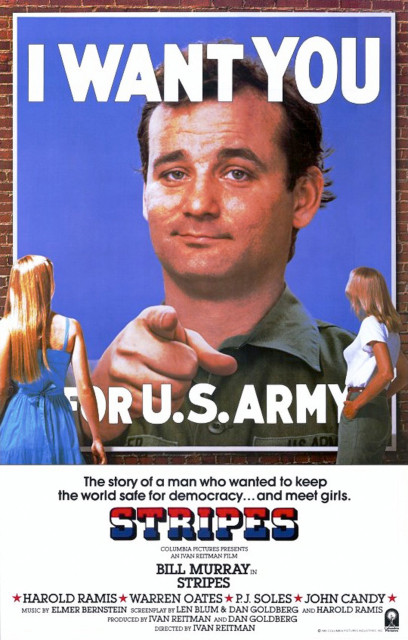 Definitely one of the top of our wishlist of actors to work with Allen is Bill Murray. We would love to see his anarchic energy in a Woody Allen film and we would kill to see the two onscreen together. Murray can definitely sustain the joke a minute style of 'Bananas' – and shows it in 'Stripes'.
'Stripes' brings even less reverence to war, politics and the army than even 'Bananas'. Murray less a group that would go on to collaborate many times – director Ivan Reitman and writer (and actor) Harold Ramis. One of the greatest comic teams in film history, and this is one of their early critical hits.
4. Four Lions (2010)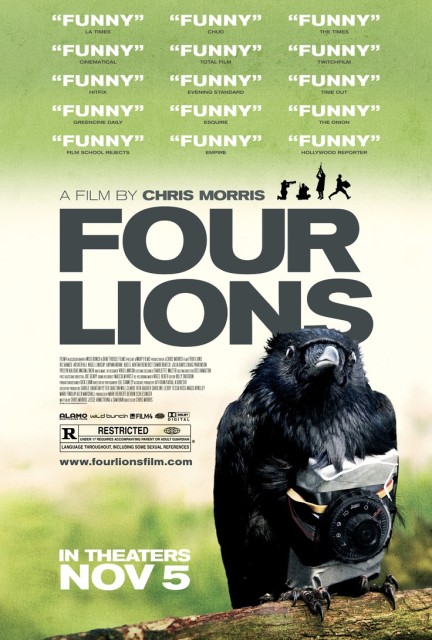 An loveable but naive fool gets caught up in a violent revolution that is far bigger than him. 'Bananas' plays with the fictional San Marcos, but Four Lions plays it close to the bone of Islamic terrorists in modern London – and finds the laughs.
It's the work of brilliant comic Chris Morris, who has made a career of taking the darkest corner of the news and mining it for comedy. The four leads are all wonderful, as they train to be terrorists, and Morris manages to create huge funny moments. Ultimately, it makes light of something that scare us, and the world is a better place because of it.
5. No (2012)
Our modern pick is No, a Chilean film about the real overthrow of a real dictator, Augusto Pinochet, in 1988. Gael Garcia Bernal plays a man hired to take charge of the advertising campaign against Pinochet. Directed in a distinctive 80s VHS style, it was nominated for an Academy Award for Best Foreign Language Film.
'Bananas' was a then-modern take of revolution, but 'No' takes us back in time. The Pinochet regime is portrayed as out of touch fat cats, and our hero learns his lesson too. It's an old school film in many senses, but it ties in with a long tradition of films showing one man playing his role in big events.
And… MASH (1972-1983)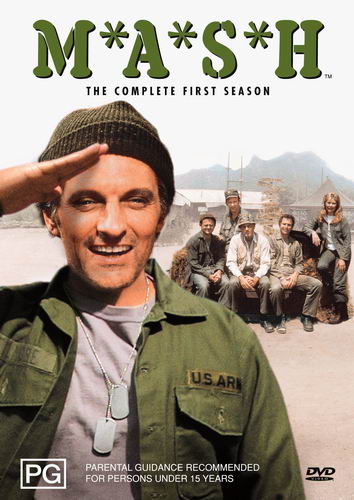 Maybe we could have picked the wonderful Robert Altman film, but the TV series it spawned has really become the enduring legacy of 'MASH'. One of the high watermarks of the now dated format of the 30 minute laugh track comedy, it was a huge, critical, popular success, running 11 seasons.
Set in the Korean War, but really about Vietnam, it premiered a year after 'Bananas', tapping into the same moment in history – a new generation's attitude to war. Still groundbreaking today, an unbelievable 125 million people watched the finale.
The series starred Alan Alda, who would work with Allen in some of his best films (Crimes And Misdemeanors, Manhattan Murder Mystery, Everyone Says I Love You). David Ogden Stiers would go on to appear in five Allen films (Another Woman, Shadows And Fog, Mighty Aphrodite, 'Everyone Says I Love You', The Curse Of the Jade Scorpion). Many guests stars also worked with Allen, including Keye Luke (Alice), Michael Lerner (Celebrity), Blythe Danner ('Another Woman', 'Alice', Husbands And Wives), Edward Herrmann (The Purple Rose Of Cairo, Don't Drink the Water), Ed Begley Jr (Whatever Works) and more.
Let us know your picks for 'Bananas' and if you agree with our picks. We are also looking for picks for Everything You Always Wanted To Know About Sex* (*But Were Afraid To Ask), which is the next film we will cover. Let us know in the comments below or on Facebook or Twitter.