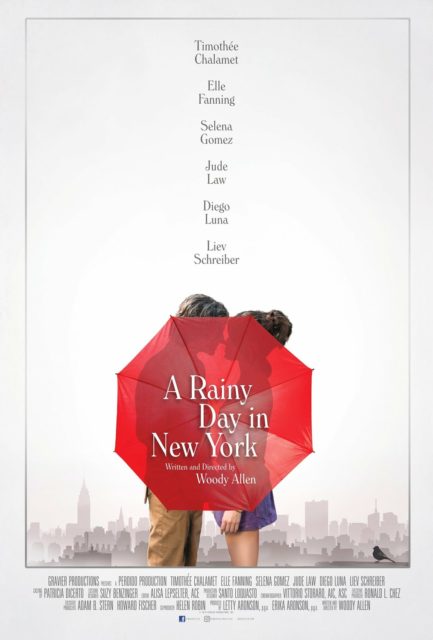 There's a fair amount of hoopla surrounding A Rainy Day In New York, the 48th film written and directed by Woody Allen. Putting that nonsense aside, the film is possibly the most "Woody Allen" of his recent films. Having recently said he only wanted to pursue dramas, he goes back on that to deliver a likeable romantic comedy, with several laugh out loud moments. It's light and likeable, but lacks the sucker punch of recent triumphs like Blue Jasmine or Wonder Wheel.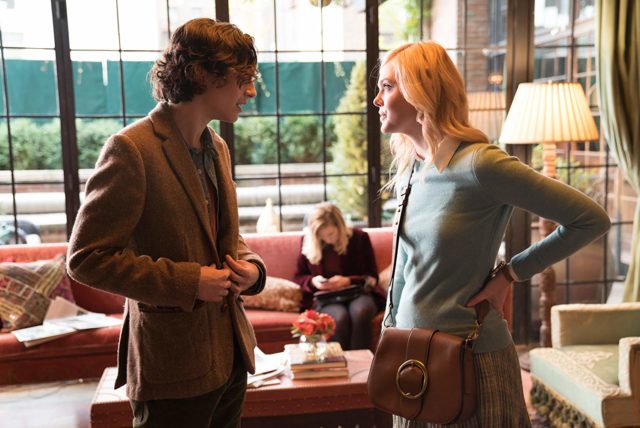 Timothée Chalamet stars as Gatsby Welles, a suitably pretentious name for a suitably pretentious character. He's rebellious and carefree to a fault – and the kind of upper crust liberal snobs that exist in Woody Allen films. His girlfriend is Ashleigh Enright, played by Elle Fanning, a budding journalist. Together they travel into New York and are quickly separated go on separate adventures that will take them to movie stars, hookers, high end parties and jazz bars.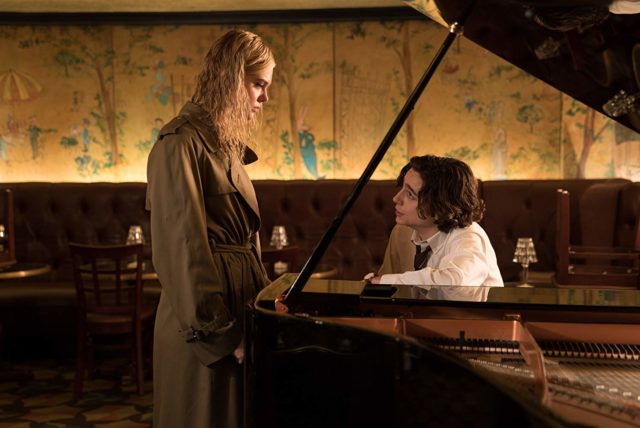 There's no getting around it – the premise is light, and just a canvas for Allen to say what he wants, and create fun situations. The set up is similar to one side story in To Rome With Love. Sometimes the film becomes episodic, but that probably reflects the films origins as being developed for Amazon as a TV series.
But once the film gets going, it is Allen's funniest film in years. There are many laugh out loud moments. It is probably his funniest film since 2000's Small Time Crooks. And amazingly, the funniest lines come from Selena Gomez, playing a wonderfully cynical know it all.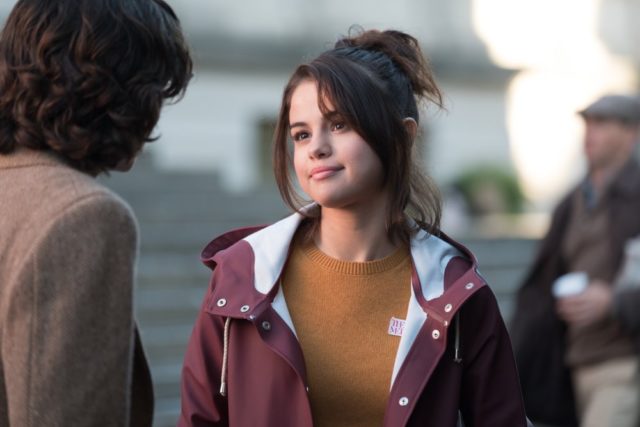 Chalamet and Fanning are also fantastic. On the surface (and in their costumes), they look very much like young stand-ins for Woody and Diane Keaton. But Chalamet is a much better actor than Allen, and brings an incredible range. He's funny, he's sulky, he's clever. And throughout it, he is handsome and charming. He sells his scene with Kelly Rohrbach in a way Allen never could. Fanning for her part is on another level as soon as we meet see her. She is bubbly, funny and silly. And she owns it from the outset.
It's always fascinating to view Allen as a writer who has written almost 50 films. He cares almost nothing for a traditional opening act. It says a lot about his craft that in the first five minutes he sets up Gatsby and Ashleigh, we learn so much about their characters, and then they set off. For the most part, the script just moves, and it's a hallmark of modern day Allen. But that same instinct tome things along means people find themselves falling in love rather quickly, and the TV shows the exact news story the characters need to see.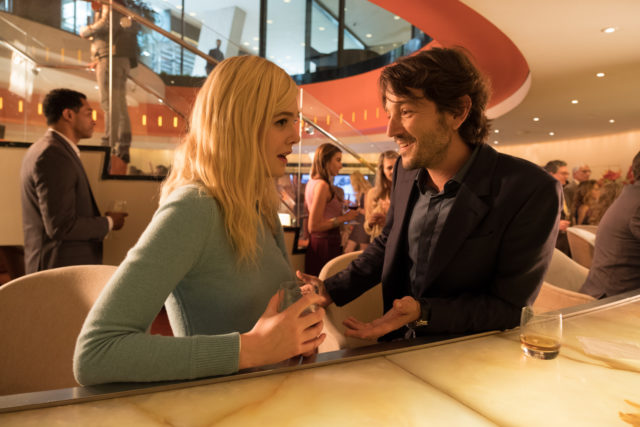 That raw approach continues in the direction, with Allen once again pushing the boundaries of long takes. Chalamet is particularly impressive, as he is in most of them, moving around and keeping his performance interesting. Like Wonder Wheel, this film feels like half a dozen single takes, with a few set up scenes in between. It's a documentarian approach that has always been in Allen's work. It also means wonderful actors like Rebecca Hall and Cherry Jones appear for a scene or two and are never seen again. There's on noticeable extra who looks directly at the camera. Such us independent filmmaking.
As with his last three films, Allen reunites with Vittorio Storaro, the master cinematographer. Everything looks gorgeous, almost conspicuously. Nothing feels real, and the characters walk on air and light. The eye candy carries over the the incredible sets – modern New York at her prettiest, and a fair amount of real estate porn. How does anyone live in such lavish apartments and houses? And it's nice to see locations that mean a lot to Allen, like the Carlyle and the Kaufman Astoria Studios.
All in all, this is a good Woody Allen comedy, without the deeply philosophical streak that marks his very best work. The ending is a bit of fluff too. Having crafted wonderful final moments in recent films, it feels like the most simple of endings. Still, the jokes are great, and that's what will be the legacy of this film. This is a solid, mid level Woody Allen comedy, that's never boring. It is his purest comedy in almost twenty years. But after an extended wait, it's nice to be back here, eating comfort food.