Irrational Man, the latest film written and directed by Woody Allen, hasn't done great business in the US. But it now rolls onto Europe where Allen is loved by film fans, and makes a bulk of his box office. with it comes more press, and we now have two new magazine cover features with Allen, where he discusses his new film to Italian and Spanish readers.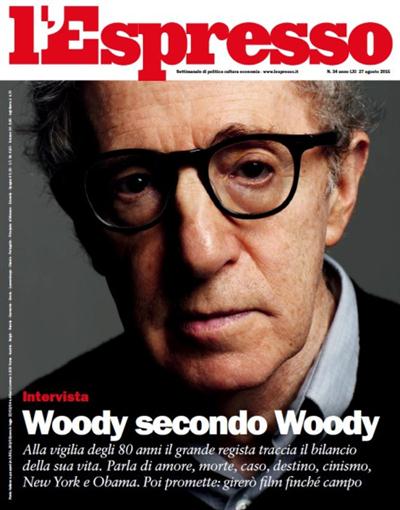 L'Espresso magazine from Italy has Allen on the cover of their latest issue. They have a lengthy interview (which Google can translate), where he talks about Barrack Obama, changes to his filmmaking and how he feels about New York today.
One thing has really changed: there is no more middle class. In New York there are now only the rich and those who are struggling to move forward. Sad. It will be nice if we can avoid this city will becoming on the one hand people with a lot of money, the other those who can not afford to live decently.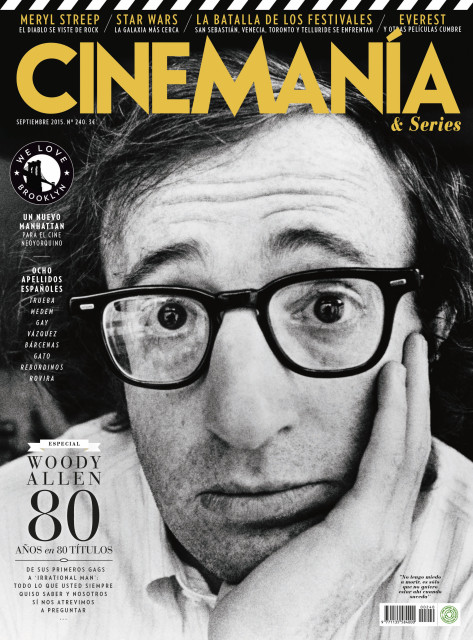 Cinemania in Spain is featuring Allen on the cover of their September issue. They are celebrating (almost) 80 years of Woody Allen. There are some excerpts on their site which I won't print here as Google translate is making little sense of it. The magazine itself has 30 pages of Allen!
La @CINEMANIA_ES de este mes, con casi 30 páginas sobre Woody Allen, es para enmarcar. pic.twitter.com/tdfOedfE5p

— Víctor Hugo Arroyo (@vharroyo) August 26, 2015
More importantly, it is just a great sign that Allen is still seen as a major figure in film in Europe. When was the last time he was on the cover of an American magazine?
'Irrational Man' will open in Europe throughout September (it is already out in the Netherlands, Poland and Denmark).