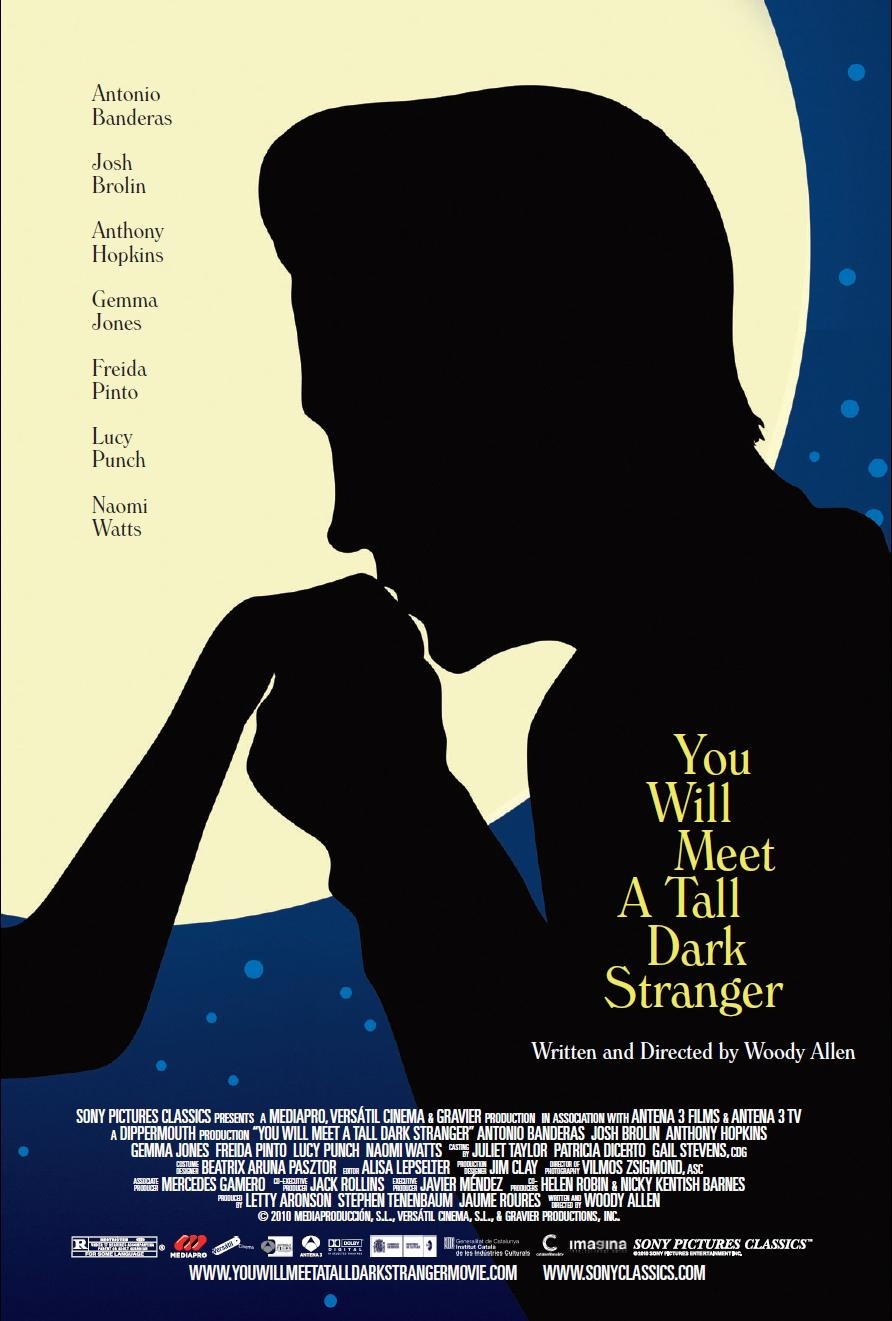 Woody Allen returns to London for a sprawling morality tale in You Will Meet A Tall Dark Stranger. With a big star cast, he explores one of his oldest themes, that whatever delusion you can use to get through life makes you happy – or that ignorance is bliss. Playing out over the lives of several Londoners, we see look at those who lie to themselves and where it leads them. Unfortunately the film meanders, and is one of Allen's least rewarding works.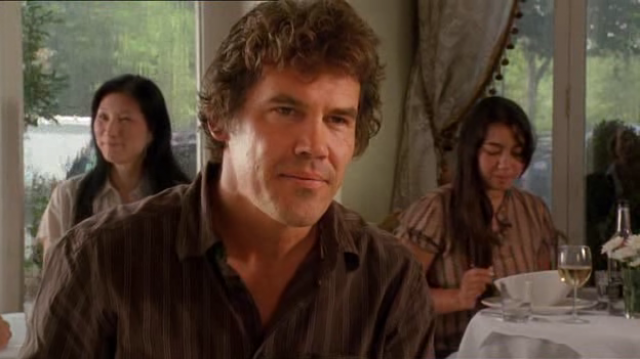 The ensemble cast includes Josh Brolin, Anthony Hopkins, Gemma Jones and Naomi Watts as members of the same family who each go on their own journey. Brolin and Watts are in a loveless marriage who lead separate secret lives and affairs. Hopkins and Jones are divorced and deal with the prospect of old age alone in different ways. Jones has the core journey of the film, as she finds happiness in fortune tellers and the occult.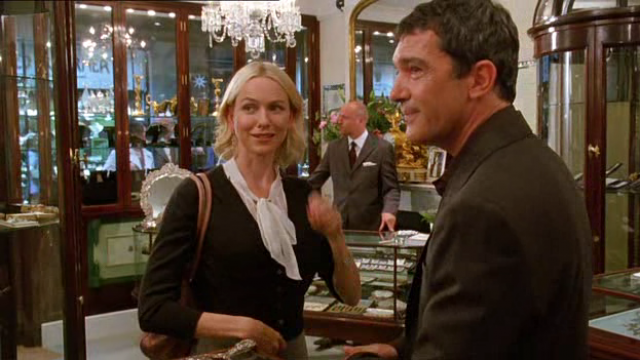 Allen's made no effort to hide his view that life is awful and you must take any happiness you can find. Life is certainly horrible for everyone involved here. Unfortunately, it makes the film a struggle. Spending time with these people as they struggle to go through their daily, unhappy lives is not fun. The ending, also unhappy, manages to make the whole film even more bitter.
It's an interesting idea, but the idea floats by. The story lacks the wit and depth Allen has brought to his best sprawling dramas such as Crimes And Misdemeanors. It feels lost in the edit, and it relies on a narrator to tell you what is going on. There's no stakes, and we've seen most of these characters before. We've also seen Allen pull of these ensemble dramas better in Hannah And Her Sisters or Everyone Says I Love You. Both those films were feel-goods with great characters. This is neither of those.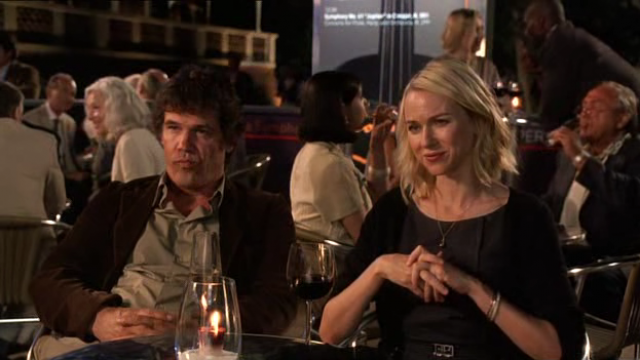 There are some moments. Lucy Punch, in the most thankless role, does a good job. Gemma Jones shines as the annoying mother. But the rest of the cast is flat. They were interviewed for Woody Allen: A Documentary and seemed as bewildered by the film as everyone else. However, he finally managed to make London look lovely. Even though setting the film in London did absolutely nothing for the film. The film's title is clever – a play on both love and death.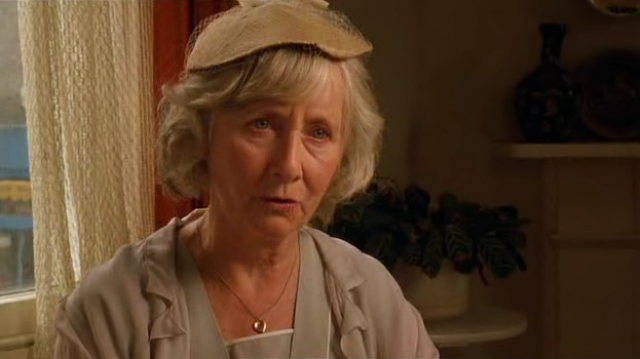 After the lacklustre Whatever Works, it was easy to wonder if Allen was, finally, out of ideas. Audiences, who largely kept away, certainly thought so. That said, Allen's schedule and filmmaking style is structured to allow him to make mistakes. There's always a new film around the corner.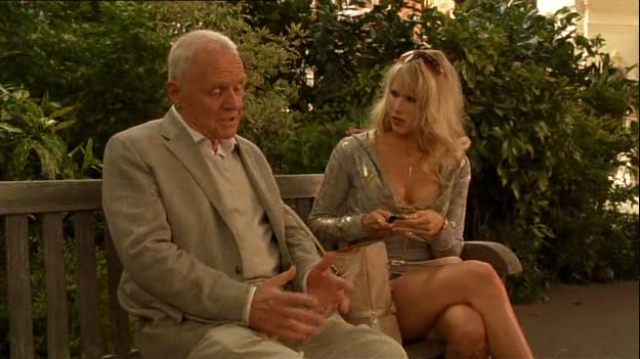 A second flop in a row, and the end of an under-performing decade, it was tough going to remain a Woody Allen fan at this time. This meandering fable could well have ended his career, in particular in the US. Many countries didn't even bother to show it. Which all helped to make the success of his next film even sweeter.
Full cast: Antonio Banderas, Josh Brolin, Anthony Hopkins, Gemma Jones, Freida Pinto, Lucy Punch, Naomi Watts, Roger Ashton-Griffiths, Ewen Bremner, Neil Jackson, Celia Imrie, Pauline Collins, Anna Friel, Alex MacQueen, Meera Syal, Anupam Kher, Natalie Walter, Christian McKay, Philip Glenister, Theo James