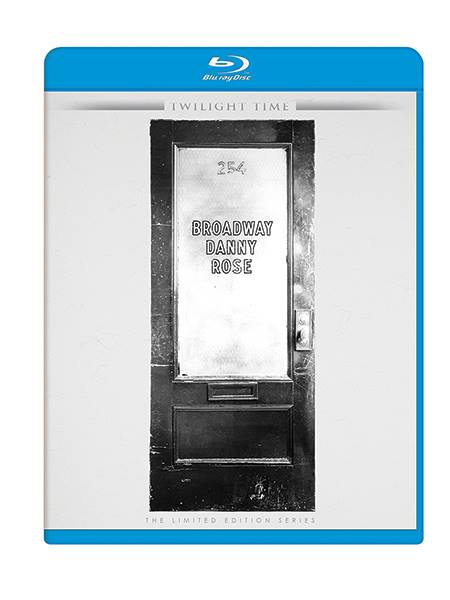 Broadway Danny Rose, Allen's 1984 comedy, comes to Blu-Ray for the first time thanks to Twilight Time. The new release is a limited edition of 3000 copies and can be purchased from Screen Archives.
Here's the synopsis of the film
Broadway Danny Rose (1984), starring, written, and directed by Woody Allen, gives us a variation on his patented schlub character: this time, the eponymous good-hearted talent agent who represents not just the worst but the most pathetic acts in show business. Among these is Lou Canova (Nick Apollo Forte), a corny lounge singer saddled with a drinking problem and a temperamental mistress, Tina Vitale (Mia Farrow, in a terrific comic performance). When Lou asks Danny to be his beard with Tina, the wimpy agent suddenly finds himself dealing with the Mob—and with the feisty Tina, herself. Beautifully rendered in black-and-white by cinematographer Gordon Willis.
As is typical of Allen's films, we are slight on special features. This edition comes with an isolated music track and the theatrical trailer.
It is the third Woody Allen related film to be released by Twilight Time on Blu-Ray (Crimes And Misdemeanors and The Front were both released earlier this year). The company has hinted that more will come. Many of Allen's classic 80s work has yet to be given the Blu-Ray treatment.
Buy it now at Screen Archives.