Sony Pictures Classics have released the very first image from Woody Allen's 2013 film, Blue Jasmine. The image is of Cate Blanchett and Sally Hawkins, who play sisters in what is described as a 'serious drama'.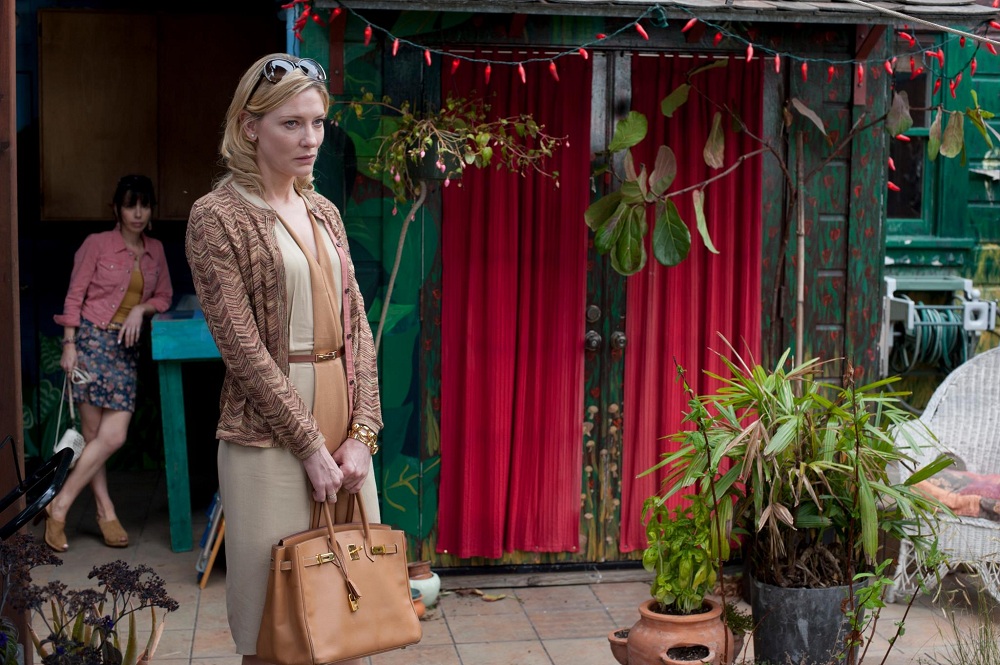 Click on the image for full size!
Blanchett certainly doesn't look happy in that photo. Both characters are dressed in outfits we saw them when they filmed in San Francisco last year. It's the only official image we have so far and it certainly play Blanchett as the star, and Hawkins as a major character. We can't wait to see more.
We've been following the production of 'Blue Jasmine' for months now, including our all our updates and a complete round-up. But as is common with Allen's films, a lot of it is covered in secrecy.
'Blue Jasmine' is set for a US release date of 26th July 2013. The film also stars Alec Baldwin, Louis C.K., Peter Sarsgaard and more.