Hot on the heels of the three new images released on Entertainment Weekly, IMDB has the exclusive on five new images from Blue Jasmine, Woody Allen's 2014 film. The new images gives us new glimpses of stars Cate Blanchett, Alec Baldwin, Bobby Cannavale, Max Casella, Andrew Dice Clay and Sally Hawkins.
The first shot features Blanchett in a red dress, in a scene we've not seen before. The red dress has been a powerful image throughout Allen's career, most notably in Interiors.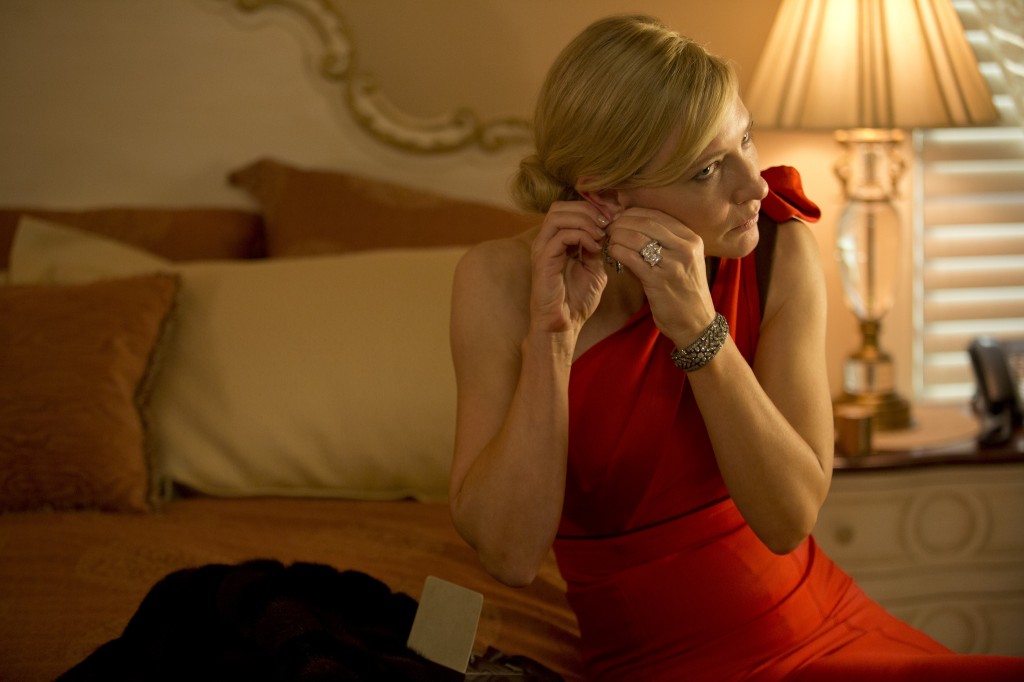 Next is a shot of Baldwin. It seems to be from the same scene as Blanchett's above, both are getting dressed and prepared for something. We think this might be their New York apartment, in happier times.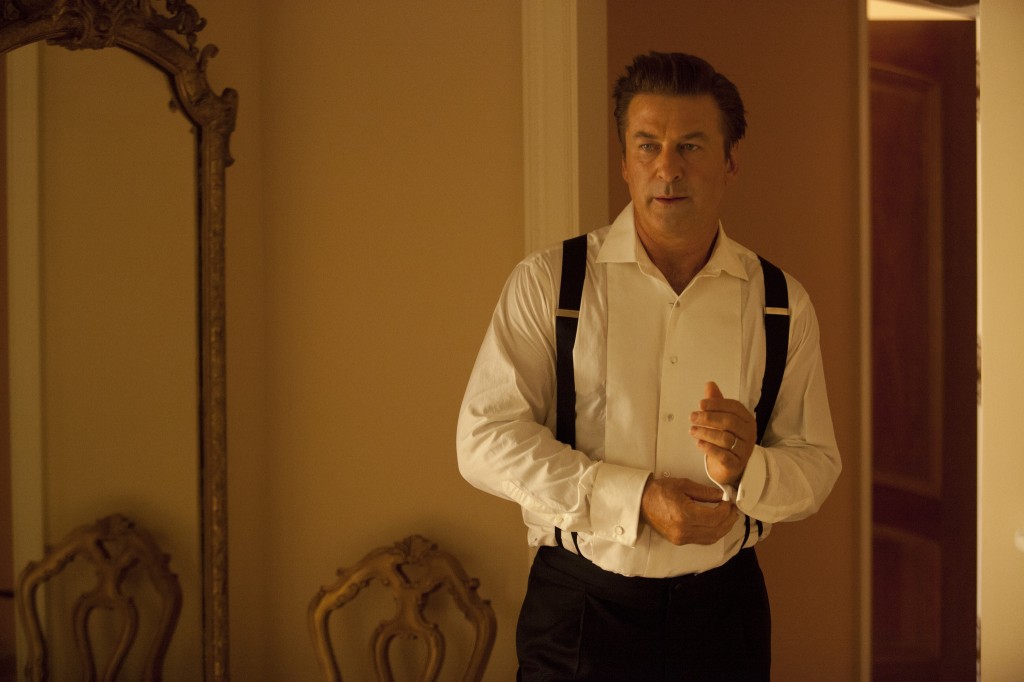 Third, Cannavale and Casella in San Francisco. Not a very revealing shot, we've seen many images of the pair together, at this seaside cafe location, where they meet Jasmine (then head to Chinatown).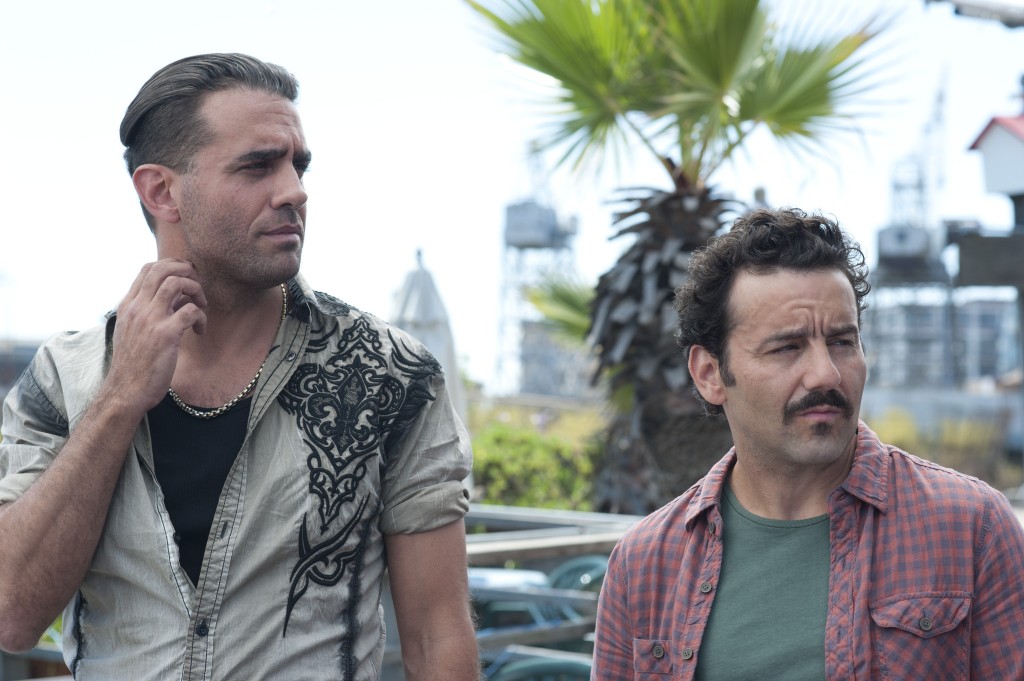 Another scene known to us, a holiday in Nyack. Although we had not previously seen Hawkins here before.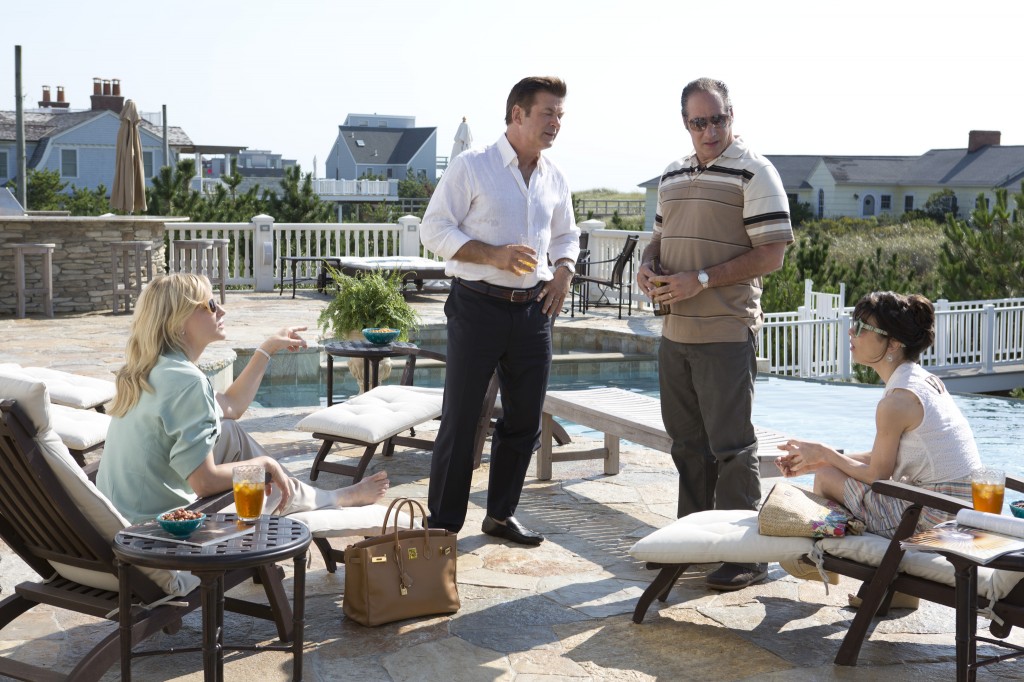 Finally, Blanchett and the back of Cannavale, in one of their face-offs, in a scene covered in the trailer, set outside Ginger (Hawkins) apartment.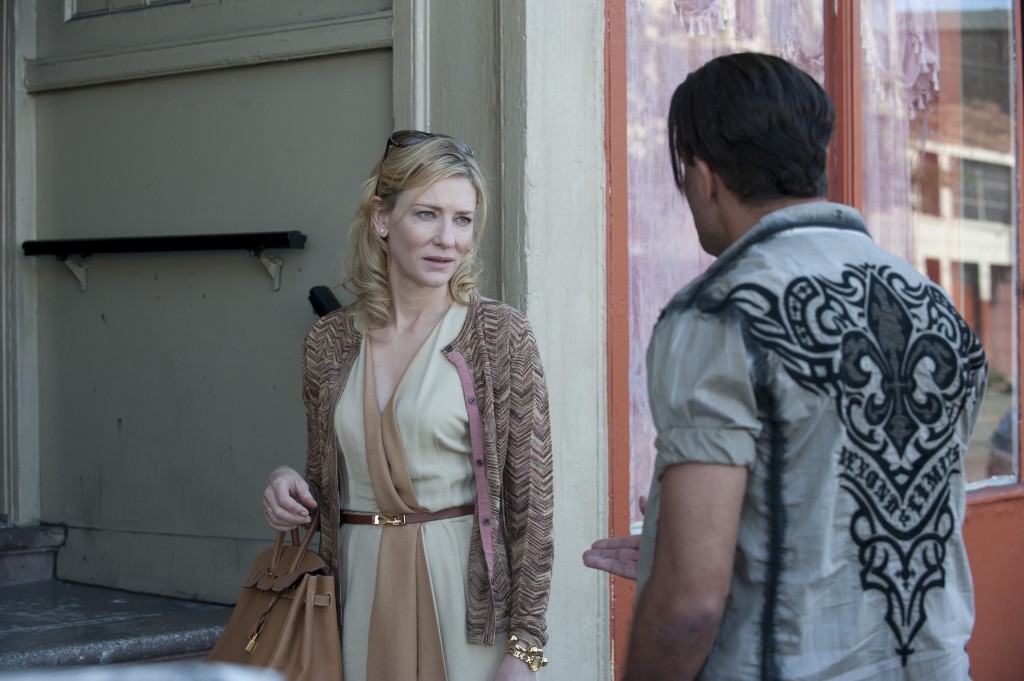 Materials to promote 'Blue Jasmine' certainly seem to be images driven. Although the limited US release and roll out means much more will happen once it opens in New York and LA on the 26th July. Also, the first advance public screening takes place in New Jersey this week, so we hope to see the first public reactions very soon.
What do you think of the new images?
UPDATE: Looks like we missed another new from Enigma Movies earlier in the week, so we've updated that post instead of including it here.