We are now five weeks away from the US premiere of Blue Jasmine. We have quite a few updates this week, including new images, a preview of Allen on the cover of WSJ Magazine, a strange new poster and more.
(UPDATE: we missed a picture, so there's actually THREE new images in this post now)
Firstly, two new images have turned up. Enigma's Movies had them first (and thanks for the tip rosesarered).
The first features Cate Blanchett, Alec Baldwin and Tammy Blanchard enjoying some luxury with friends.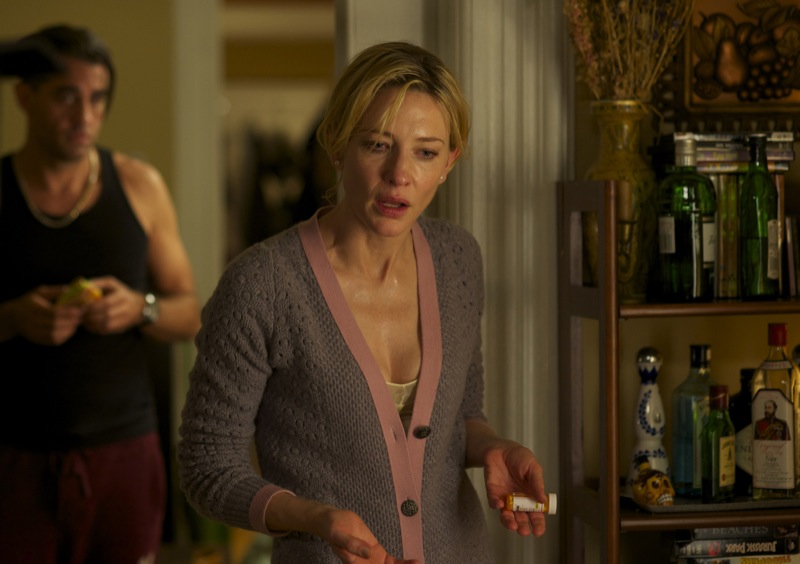 The second has Blanchett truly in crisis mode, with Bobby Cannavale in the background.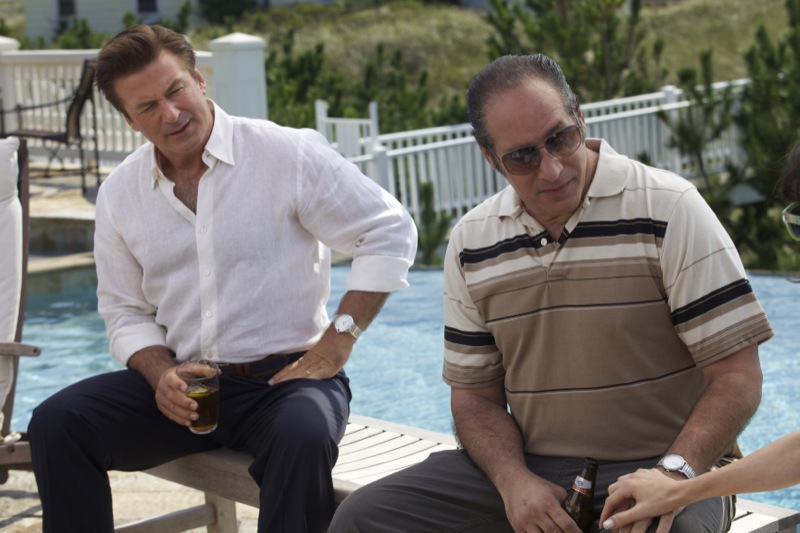 Finally, Baldwin and Andrew Dice Clay holidaying in Nyack.
Woody Allen will be on the cover of the Wall Street Journal Magazine's July issue. They tweeted the cover with a photo by Terry Richardson. A taste of what's to come for press when 'Blue Jasmine' hits next month. The July issue of WSJ Mag is out June 29th.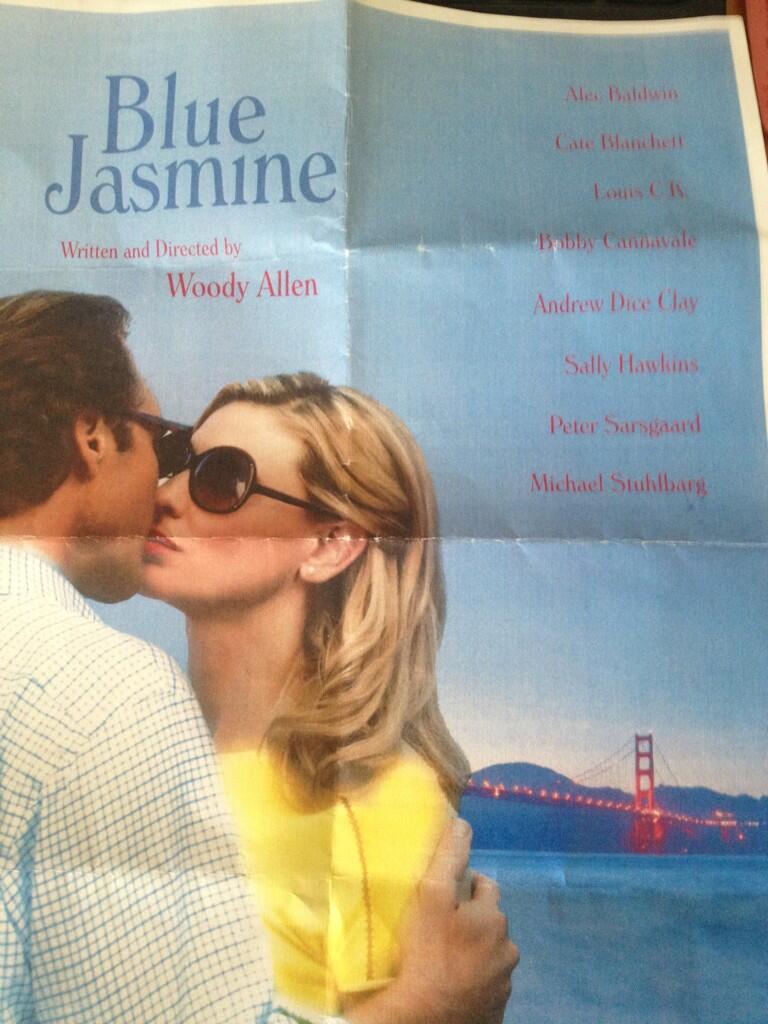 Twitter user @GunnarRehlin took a photo of a new print ad for Blue Jasmine. It's a bit of a hack photoshop job to tell the truth – taking an existing and adding the Golden Gate Bridge, and changing all the colours. Not sure where this one even ran?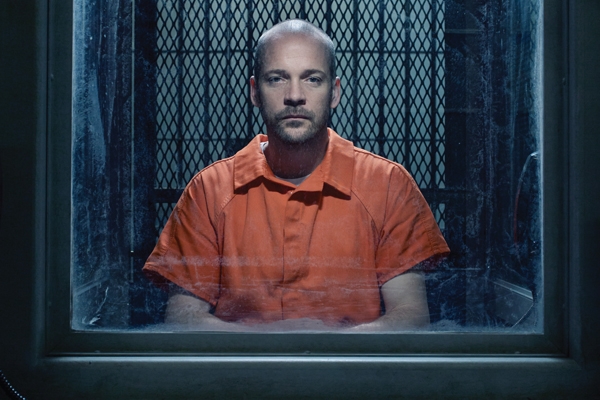 Peter Sarsgaard is one of the top billed stars of 'Blue Jasmine' – but he didn't appear in the trailer. Sarsgaard recently spoke to Rolling Stone magazine about his role on 'The Killing', and also spoke a little about the part he plays in the new Woody Allen film.
The character I play, well, he's a politician. That's pretty much all I need to say about him. He's a diplomat who wants to be a politician.

Working with Woody was very intuitive and easy. Not very many takes. He doesn't over work anything. It's very clear whether it works or not. I've worked with directors who try to get into what you're doing, who try to be you. He doesn't do that.
Rolling Stone also calls 'Blue Jasmine' a comedy, although that could be a mistake on their part.
Finally – we know Cate Blanchett's Jasmine is a woman of wealth, and that wealth is reflected in the fashion she wears in the film.
StyleLovely.com has a nice wrap up of the fashions we've seen so far, and gives a special nod to Suzy Benziger, Blue Jasmine's costume designer. Benzinger also worked with Allen on Don't Drink The Water, Deconstructing Harry, Celebrity and Whatever Works.
Only five weeks to go before Blue Jasmine is out. Don't forget to check out the latest release dates for around the world.