Woody Allen and crew have arrived in the south of France, wrapping up pre-production on his 2014 film. Yesterday, he took some time to visit le musée d'art classique de Mougins – also known as MACM. We don't know if he was scouting or just visiting, but with Soon-Yi by his side, we assume this was play, not work.
MACM's twitter account (@macmougins) tweeted the following pic.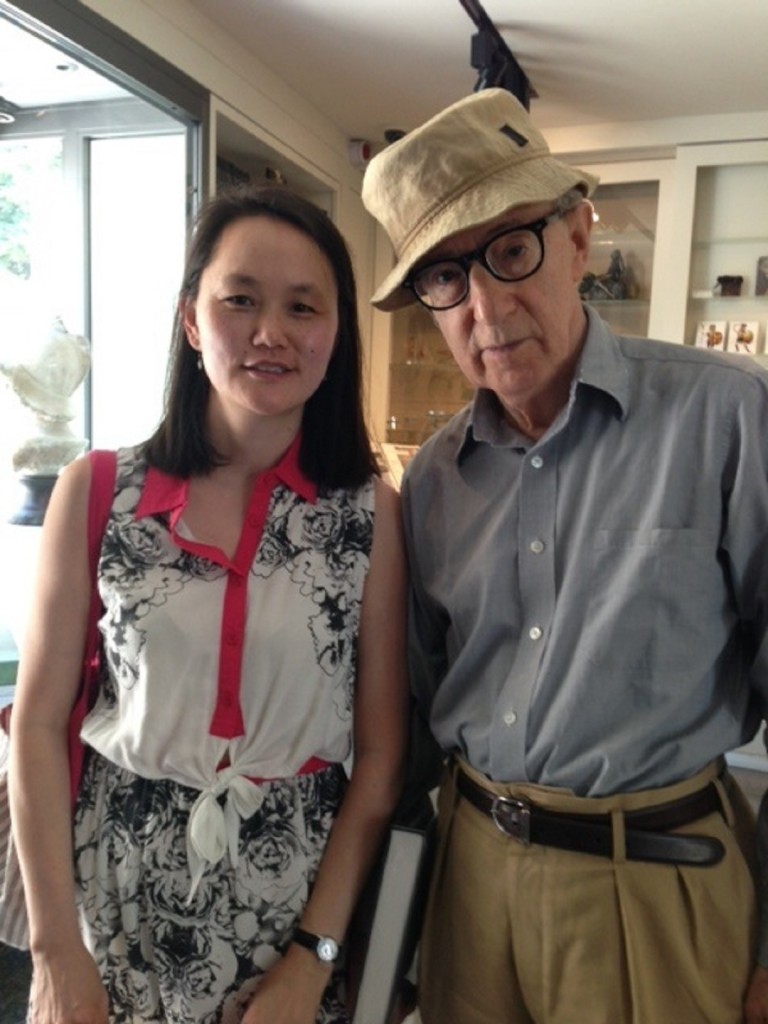 MACM opened in April 2011, and houses works by some of the famous names that lived in the area such as Jean Cocteau and Pablo Picasso. But the collection goes wider, with Rubens, Rodins and even Warhols on show.
NiceMatin.com also has the story, and are turning out to be a fantastic resource for covering this new film. They have two more images; one with the the staff and the other is what Allen left in the signature book (in French!).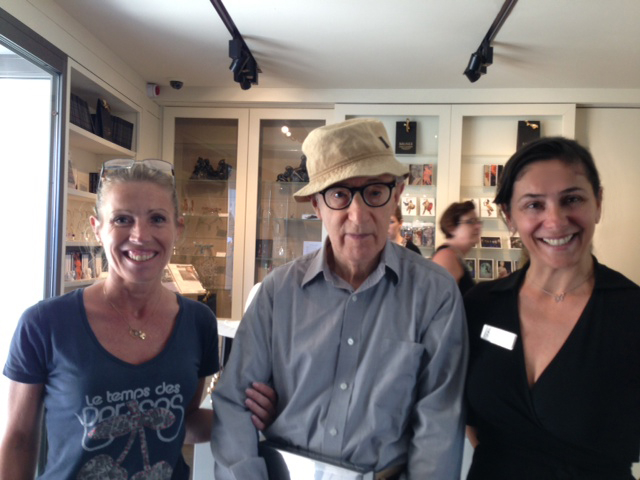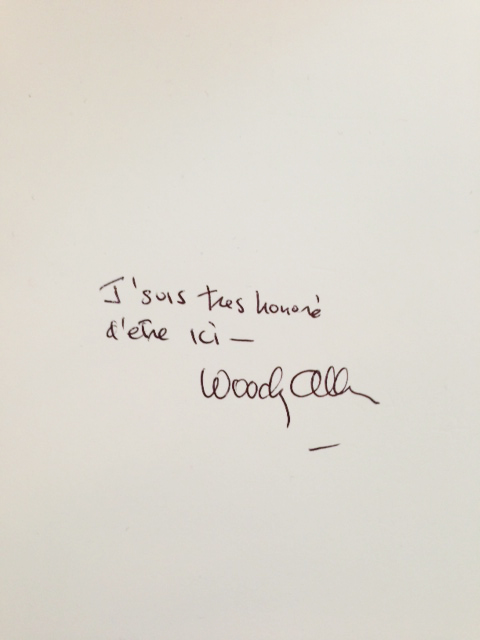 (I am honoured to be here)
Production starts next month on Allen's 2014 film. We are hoping our French readers will be sending us snaps of Emma Stone and Colin Firth!