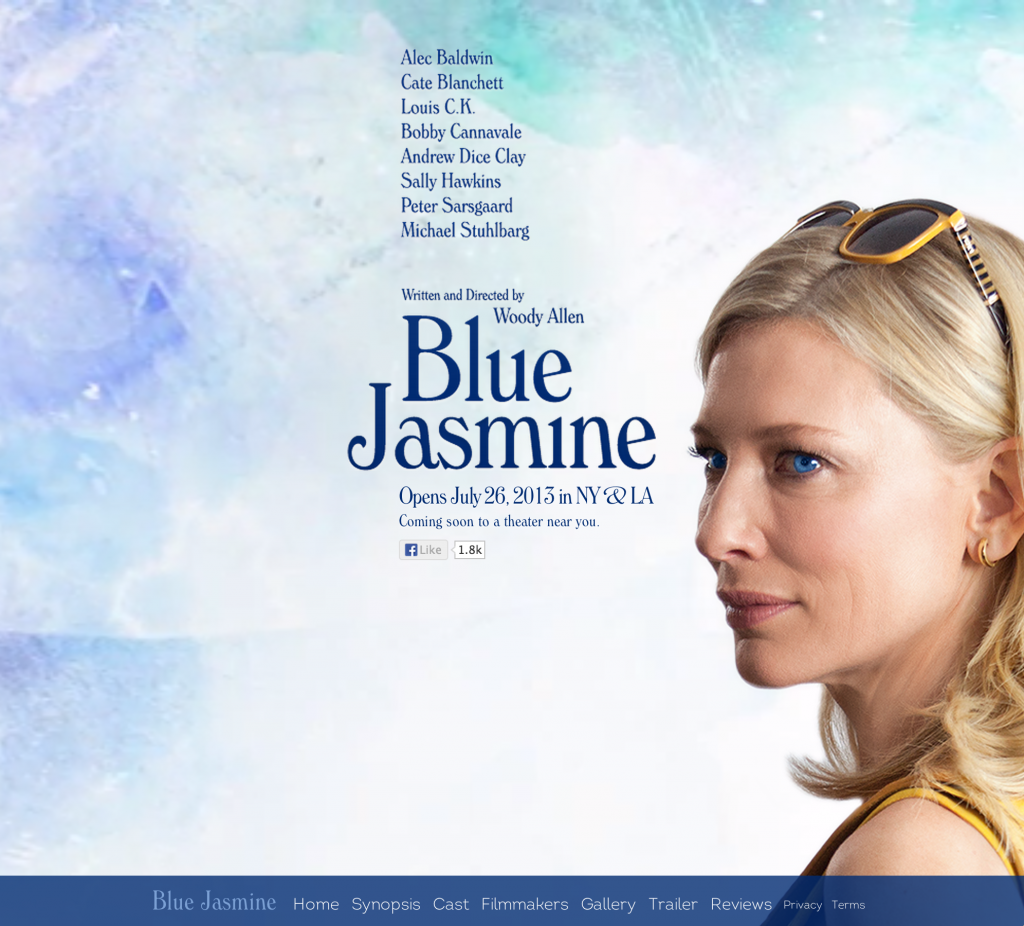 Having teased us with just a few images for months, the official Blue Jasmine website has been updated today with a completly new look and feel. The graphically rich site, run by Sony Pictures Classics, features lots of stuff we've not seen before. You can find the site at BlueJasmineFilm.com.
First, there's a new synopsis. It tells us nothing new…
After everything in her life falls to pieces, including her marriage to wealthy businessman Hal (Alec Baldwin), elegant New York socialite Jasmine (Cate Blanchett) moves into her sister Ginger's (Sally Hawkins) modest apartment in San Francisco to try to pull herself back together again
New comprehensive cast and crew bios also feature new images of the cast. It also includes our first look at Michael Stuhlbarg and Alden Ehrenreich.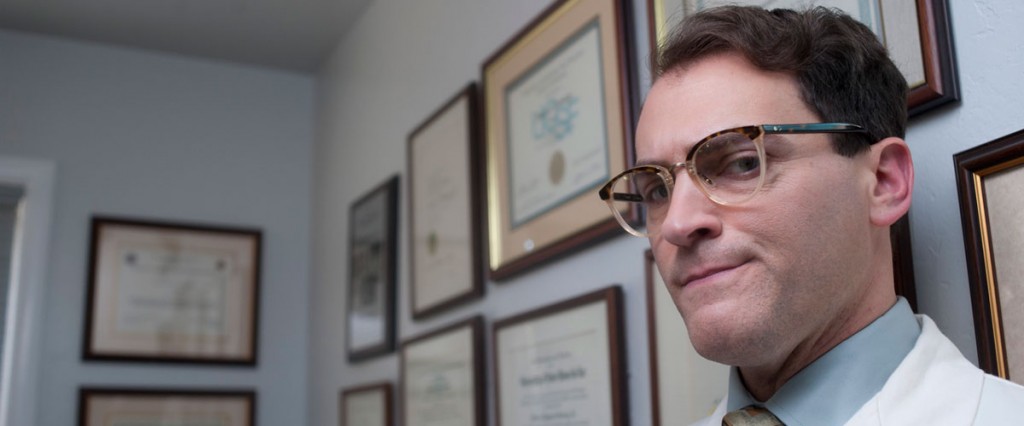 Coolest though are the many new images used in the site. We particularly love the shot of Jasmine with her head in her hands.
'Blue Jasmine', Woody Allen's 2103 film, hits New York and LA on 26th July, and rolls out across America in and the world shortly after. Check out all our release dates for more details.
Meanwhile, WoodyAllen.com is still promoting To Rome With Love.