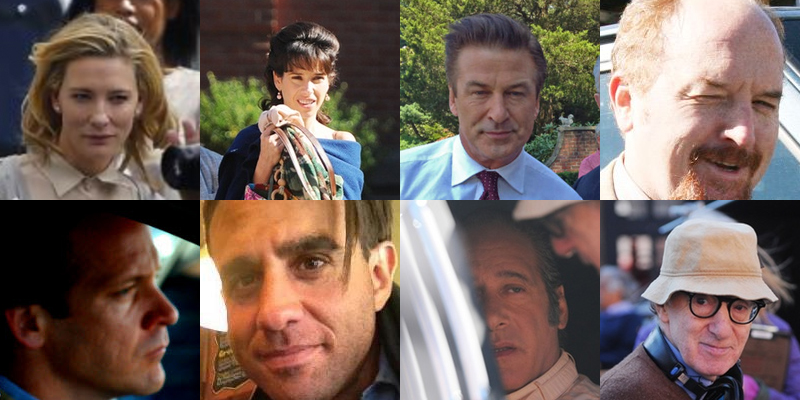 It's has been almost four months since we did our previous round-up of the 2013 film. Since that time, we've learnt a few more things, mainly the title – Blue Jasmine. We thought it was a good time to revisit and update our comprehensive round up.
Plot & Title:
The 2013 film is called 'Blue Jasmine'. We don't know what the title means – although the obvious assumption is that it involves a character named Jasmine.
The plot is slightly more clear. The film is the story about a housewife who is living the high life in New York, whose life reaches an 'acute crisis' (according to some sources, money troubles). She is then forced to live a more humble lifestyle in San Francisco, where her sister lives. Of course, she meets a man there.
All this sounds like a perfect comedic set up, especially considering some of the comedy chops of the cast. However, Allen told the Guardian that the new film is a 'serious drama'. Andrew Dice Clay even described it as perhaps Allen's most serious work.
Locations: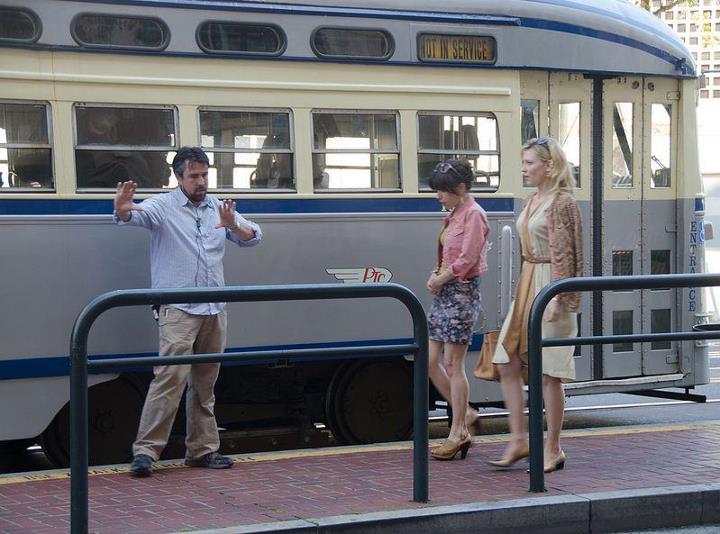 We know the film is set in two cities – San Francisco and New York. It seems that San Francisco will be the primary location.
Very interesting that the San Francisco areas used for shooting are around hip, cheaper neighbourhoods like Mission, whereas in New York, Allen filmed on the most expensive parts of Manhattan. This seems to fit in with the plot.
The locations used were cafes and stores, and one particular house. The one big exception was a day spent shooting on an iconic San Francisco cable car. It is very keeping with Allen's style to pick the iconic eyes out of the city he's filming, even in his dramas.
Cast: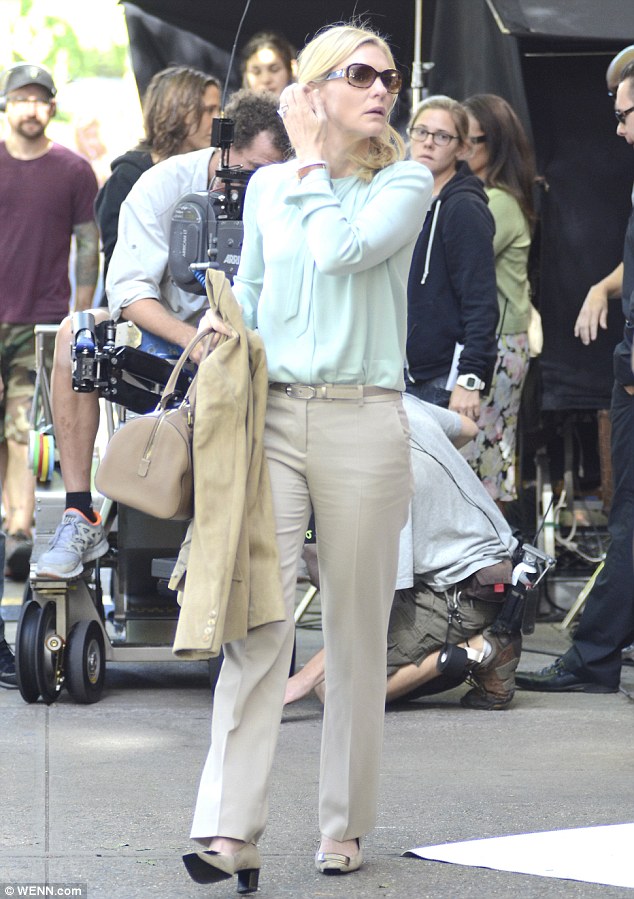 Cate Blanchett
Blanchett is confirmed as the lead. She has been spotted in almost every day of filming. We can speculate her character is the titular Jasmine. She's been dressed in Chanel in New York and spent weeks filming in San Francisco, sharing scenes with just about every member of the cast.
It is Blanchett's first time working with Woody Allen.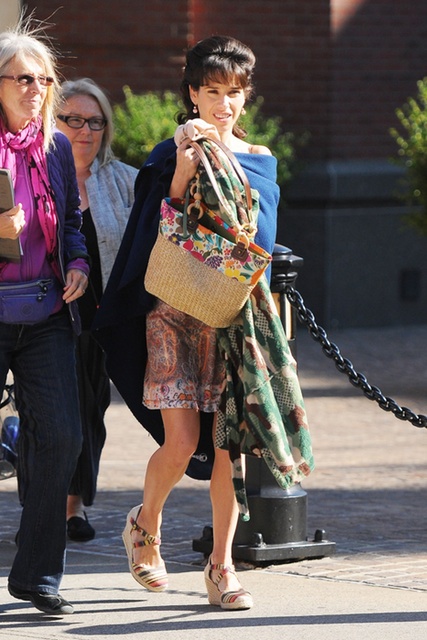 Sally Hawkins
Hawkins has appeared the second most after Cate Blanchett. She is playing Blanchett's character's adopted sister, called Ginger. She is the more free-spirited sister, living in Mission and helping Blanchett adjust.
She also appeared in the New York filming. Initial reports called Hawkins a co-lead with Blanchett – and she's certainly famous enough to do that outside the US – but it now seems Blanchett is the clear star. Anything could change in editing, and there have been reports that this sisterly relationship is at the heart of the film.
Hawkins previously appeared in Cassandra's Dream. She was also one of the very first people cast in the film.
Alec Baldwin
Baldwin has appeared in a typical tie and suit in New York, but never made it to San Francisco. It seems the actor will only have a small role, although he is probably one of the more famous names billed. We are making an educated guess that he is the husband of Blanchett's character – the one she leaves to find a new life in San Fran. This is in keeping with Baldwin's vocal desire to make films in New York.
Of course, Baldwin did happily travel to Italy last year to star in To Rome With Love. Baldwin also appeared in Alice. Baldwin, who's now finished with '30 Rock', has said that he has no further acting plans, and this could be his final role.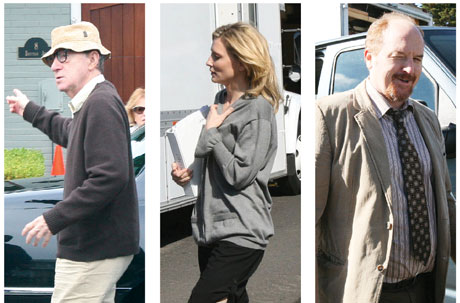 Louis C.K.
The recent Emmy award winning comedian appeared only in San Francisco filming, although he was spotted having dinner with some of the cast on Long Island – perhaps he has a bigger role than we know. However, in an interview he said he auditioned for one role, but didn't get it. Allen actually asked him to try another, smaller role. It is C.K.'s first time working with Allen.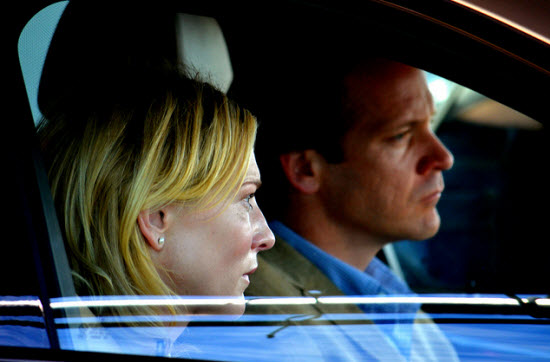 Peter Sarsgaard
Sarsgaard also only appeared in San Francisco. Initial reports claimed that Bradley Cooper would be in the film. That fell through and we assume Sarsgaard took the role (the remaining actors don't really have that leading man vibe). We also assume he is Blanchett's love interest in San Francisco, and appeared in many scenes with her. It is Sarsgaard's first time working with Allen.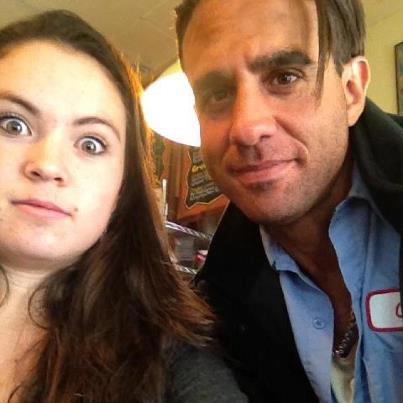 Bobby Cannavale
Bobby Cannavale has only appeared in the San Francisco shooting. He shares many scenes with Sally Hawkins. We know nothing else about his character, but can make an educated guess that he plays Hawkin's love interest. Cannavale mentioned in an interview that he was doing a lot shoot, so we assume his role is significant.
It is also Cannavale's first Woody Allen role. A famously proud New Yorker, Cannavale has joked about how he's had to go to SF to work with another iconic New Yorker. It also suggests his character does not appear in New York at all.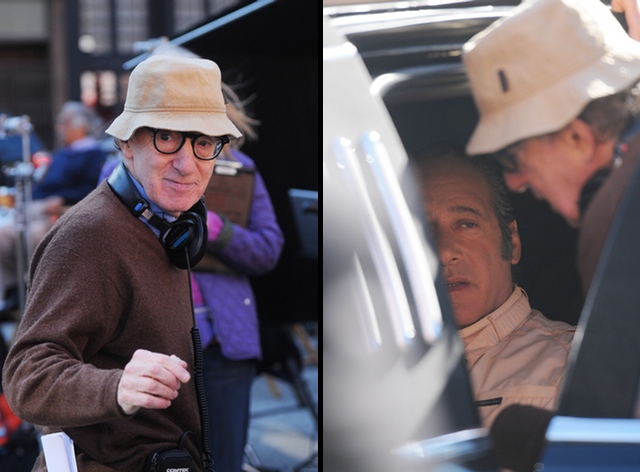 Andrew Dice Clay
Andrew Dice Clay only appeared in public once, in New York for filming. One scene was filmed in a car. We know nothing else about his character. He did confirm on Twitter that he is not playing himself, and that being offered the role was out of the blue. Perhaps he has taken the role originally offered to to fellow stand-up Louis C.K.
In an interview the Dice Clay revealed he was also part of San Francisco filming. He has never worked with Allen before.
Michael Stuhlbarg
Michael Stuhlbarg is the most recent addition to the cast, his involvement having been revealed in a 2013 press release. He was not spotted at all during filming, and we know nothing of his character. He has also never worked with Allen before.
Michael Emerson
Michael Emerson did not appear publicly at all in the entire time of principal photography. We know nothing else about his character, and his name was not included in any of the latest official press materials. We assume he has now left the project.
Kenneth Edelson
Edelson, one of Allen's friends, has appeared in 14 Allen films to date. This will be his 15th. He usually appears as an extra in party or dinner scenes.
Distributors:
Focus Features will be handling the international sales and distribution for 'Blue Jasmine'. Sony Pictures Classics will handle North America. This reunites the distribution networked that worked on Allen's last two films, both of which have been successful.
Release Date & further details:
It's clear that the film will be released in 2013. Unverified tweets from France suggest the second half of this year, although it's likely to hit the film festival circuit in the coming months. 

You can check out all our coverage of the Blue Jasmine, including locations, photos and much more.
UPDATED: Sally Hawkins has mentioned that she is playing the adopted sister to Cate Blanchett's character.