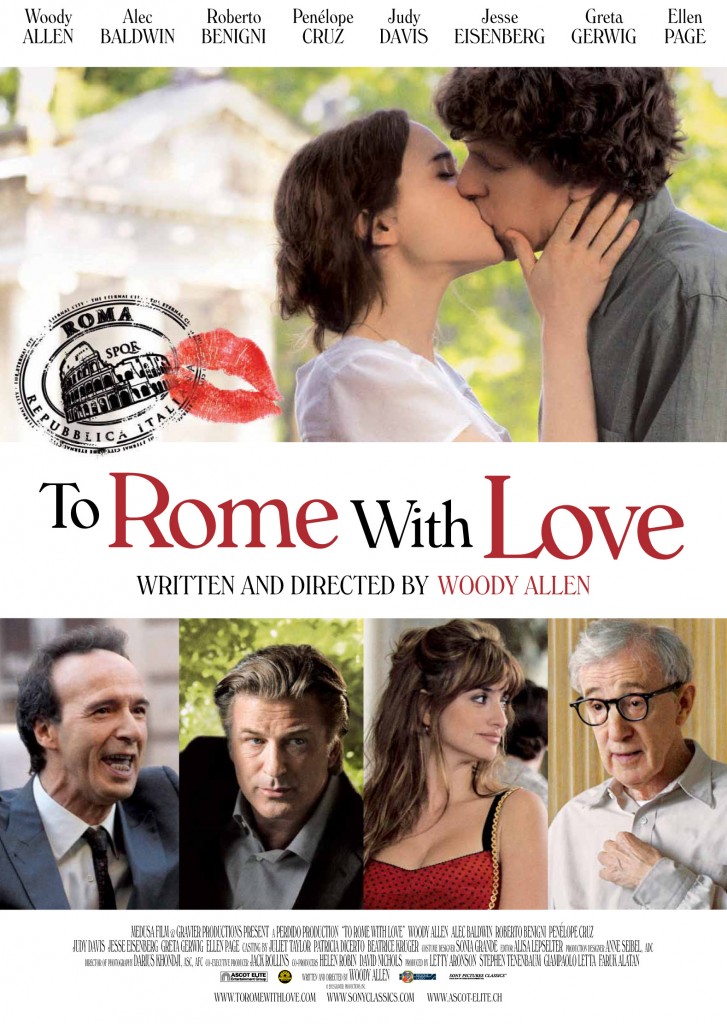 To Rome With Love has opened in a number of countries, and is still playing in most of them (including the US). This weekend, it's worldwide box office has surpassed $40 million, according to Box Office Mojo.
As of 5th August 2012, 'To Rome With Love' sits on $40,007,507 worldwide. The US leads the charge with that figure with $14,292,000. Second is Italy, where the film opened in April – and of course where the film is set – sitting at $9,565,012. The film has yet to open in a number of strong Woody Allen markets, notably the UK, Germany and Australia.
It is now the 13th most successful Woody Allen film in the US (behind Radio Days, which it should surpass) and 24th when adjusted for inflation (behind Everyone Says I Love You). It is 4th internationally from when Box Office Mojo started tracking, which is since 1999 (with Sweet And Lowdown).
It has also surpassed Woody Allen's US Box Office average of $13,552,234.
This is a very strong showing for a Woody Allen film, but it won't match the box office success of Midnight In Paris, or come close. But it bodes well that …Paris was not a fluke, and people are interested in Allen's newest works.