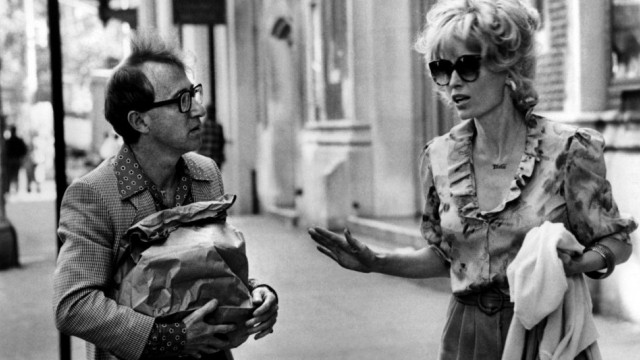 Mia Farrow opened up to Vanity Fair this month about the scandal that involved her and Woody Allen in 1992. Various allegations are made in the article, including a quote that Ronan Farrow could 'possibly' be the son of Frank Sinatra. Some reactions to the piece have emerged.
Ronan Farrow himself tweeted the following:
Listen, we're all *possibly* Frank Sinatra's son.

— Ronan Farrow (@RonanFarrow) October 2, 2013
Allen's reps gave a statement, as covered by the BBC
The article is so fictitious and extravagantly absurd that he is not going to comment.
Barbara Sinatra, the widow of Frank Sinatra, responded in the Desert Sun
I can't hardly believe that. It's just a bunch of junk. There's always junk written — lies that aren't true.
Maury Povich has taken it one step further. He has offered all parties to come onto his show and do a paternity test (Perez Hilton)
We would be honored to have Mia and her son join us in an effort to uncover the truth.
Carly Simon has shown support for her friend Farrow by removing Woody Allen's name from the lyrics of her song 'Love Of My Life' (US Weekly)
It's a messy tabloid story, so let's give the last word to Conan O'Brien
Crazy week – turns out my Dad might be Woody Allen.

— Conan O'Brien (@ConanOBrien) October 6, 2013
Let's talk about some films, eh?