Just in time for Christmas, Blue Jasmine, the latest film from Woody Allen, has now passed the $90 million mark for worldwide box office. There's also more award nominations for the film, and a new cover for Cate Blanchett in Vogue.
Blue Jasmine has now grossed $90,482,709 worldwide. Leading the charge is still the US ($33.0m), with the film returning to over 300 theatres this past week. The other top countries are France ($12.7m), UK ($8.2m), Australia ($5.6m), Spain ($5.2m), Germany ($4.0m) and Italy ($3.2m). The full breakdown of international markets can be found at Box Office Mojo.
This extra buzz comes from all the awards talk, much of it focussed around Cate Blanchett's performance. Blanchett is also starring in 'The Hobbit: The Desolation of Smaug' and is set to star in 'The Monuments Men' due out early next year. She is also on the cover of the US edition of Vogue, talking about her awards chances. January is going to a be a big month for her.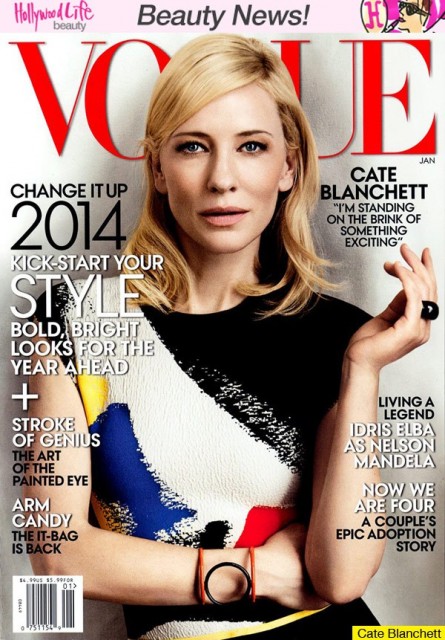 Check out more images at the Vogue website
'Blue Jasmine' has been nominated for many awards, and it's been tough to keep up with them all. A round-up of recent nominations:
Critics Choice Awards
Best Actress – Cate Blanchett
Best Original Screenplay – Woody Allen
The Australian Academy of Cinema and Television Arts
International Award For Best Screenplay – Woody Allen
International Award For Best Lead Actress – Cate Blanchett
Screenwriters Choice Awards
Best Original Screenplay – Woody Allen
Finally, the Golden Globes are the first big awards off the rank. They have nominated Blanchett for Best Actress, and have posted a new profile for her on their site.