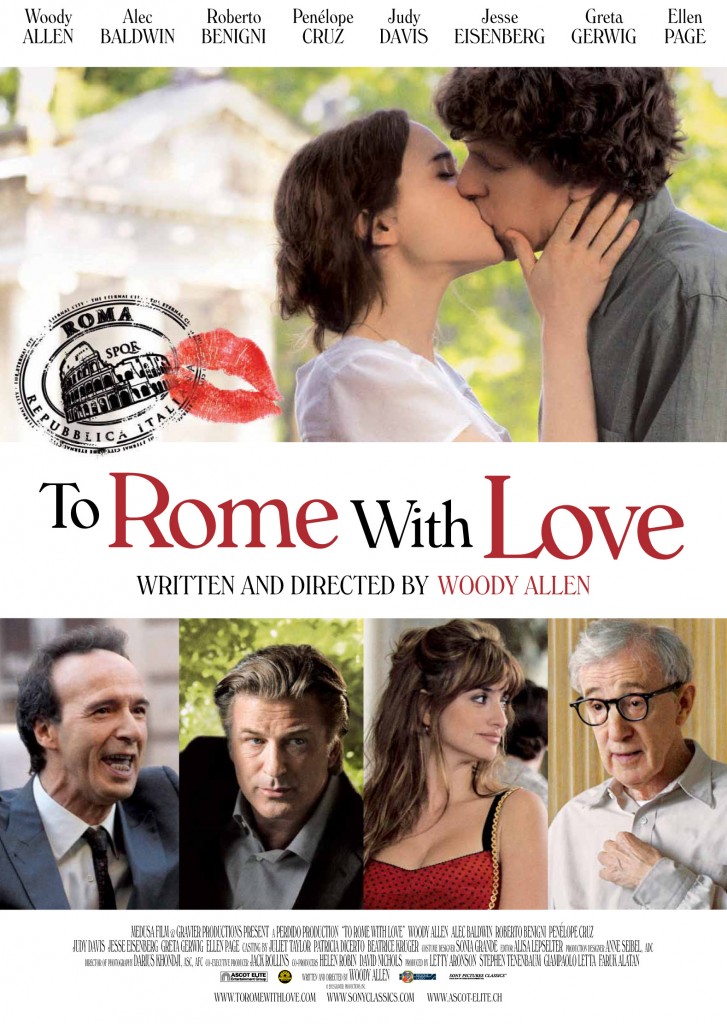 To Rome With Love opened wide in the US over the weekend in 806 theatres (compared to 5 on the opening weekend). It has now peaked at number 10 at the US box office, it's peak so far. It follows Midnight In Paris which peaked at number 7.
It has grossed $4,863,538 in the US – already making it the 30th highest grossing Woody Allen film in the US. It has grossed $11,725,496 in international markets. The total is now $16,589,034 worldwide. Woody Allen film budgets are reported to be at the $20 million mark – meaning …Rome is set to make it's money back. It is still to be released in many markets – including the big UK, German and Australian markets
'To Rome With Love' is now out in cinemas in the USA, Argentina, Chile, Brazil, Norway, Uruguay, Belgium, France, Israel, Russia and Canada.
UPDATE 11th JULY:
US box office: $5,146,868
Ex-US Box office: $15,326,569
TOTAL: $20,473,437
…Rome's budget was €17,000,000 (US $24,800,000)