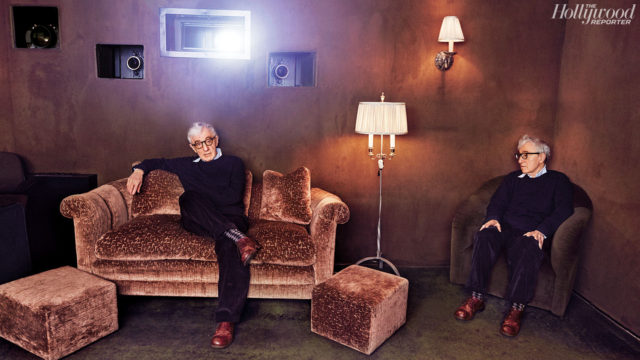 Café Society, the new (and 46th) film written and directed by Woody Allen, comes out next week in France, and will also open the 69th Cannes Film Festival. To coincide, The Hollywood Reporter has a new wide ranging interview with Allen, where he discusses working with Amazon, and the new film, and much more.
There is a lot of stuff we've heard before – like how he doesn't have email and he's diplomatic and professional about why Bruce Willis left the new film. There are some revelations:
The origins of Café Society, and the narrator.
I wanted to do kind of a novel on film, about a family and the relationships of the members toward one another, and the protagonist's love relationship. I wanted it to have the structure of a novel, so I could move around and dwell on various members of the family. That's why I narrated it because I was sort of the writer of the novel that you were experiencing when you saw the film.
For his last few films that needed narration, he usually got a younger actor, such as Christopher Evan Welch (Vicky Cristina Barcelona) or Zak Orth (You Will Meet A Tall Dark Stranger). Allen was the unseen narrator on Radio Days.
His still untitled 2016 Amazon Series is a one and done event, not the basis of anything ongoing.
It's six half-hour episodes. And it ends. It's not the kind of thing that could go on in perpetuity. It's one story. It's a comedy that stars me, Elaine May and Miley Cyrus primarily, a domestic comedy that takes place in the late 1960s. And hopefully people will find it amusing. It's not going to start any new religions, I can tell you that.
He discovered Miley Cyrus through his kids.
I met her for this project. I noticed years ago that my kids would be watching Hannah Montana. And I would say: "Who is that girl? She's got such a good delivery. You know, she snaps those lines off so well. The show is a silly little show, but she's very good at what she does." And then she emerged as a singer, and someone showed me a little clip of hers from Saturday Night Live, and I said, "It confirms what I always thought about her: She is very good, she is really a talented girl."
Allen also makes a comment that he thought it would be easy to slot the Amazon series between two films, but he still hasn't explicitly said he will be making a new film this year. We really wish someone would ask him.
Here's the cover!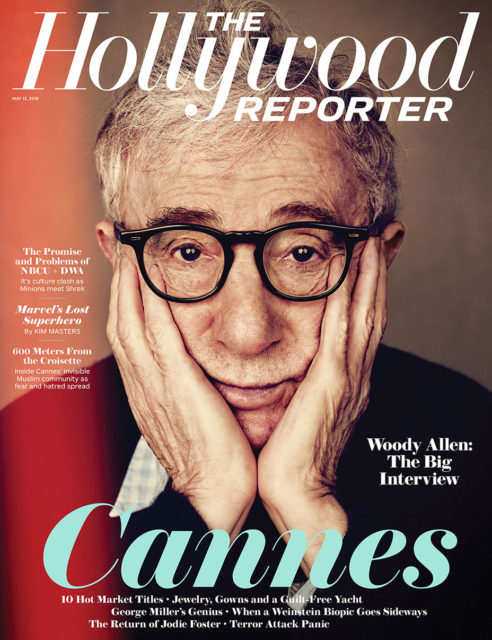 Read heaps more at The Hollywood Reporter.
And here's scans of the entire thing. Thanks to @Mel452