Allen returns to London for something a lot more light hearted and silly. Scoop is a murder mystery caper done for farce, and one of Allen's rare comedies in his later career.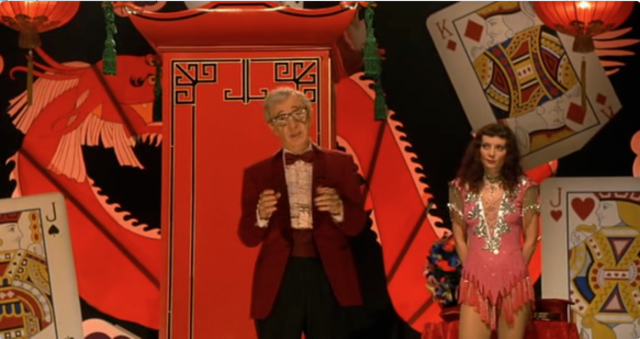 Woody Allen stars as Sid Waterman, also known as The Great Splendini. An American magician on tour in London, he meets a young journalism student Sondra Pransky (Scarlett Johansson), and become involved in a dead journalist's final story. The investigation is the identity of the Tarot Card Killer. Can it really be the charming Peter Lyman (Hugh Jackman)?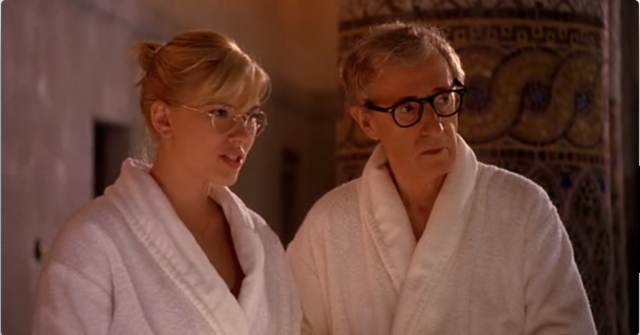 It's worth noting here that Allen would only appear one more time in a film of his own – To Rome With Love. He is a fine presence and still has great comic timing. Johansson makes a good foil too. She's no Diane Keaton, but it's fun to see her play the loves struck journalist. Ian McShane and Jackman are both fine too. Which is probably the crux of the film – fine, but nothing great.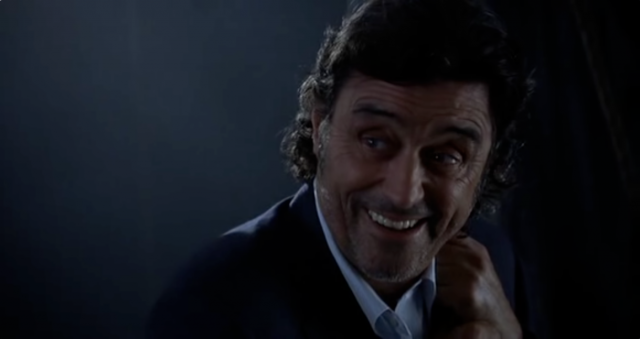 The closest film in Allen's canon is Manhattan Murder Mystery, and this film is just as good as that one. It's a great clash – Allen's bumbling neurotics and a classic murder mystery. Comedy – and tension – is all about timing. The various scenes of people about to be caught snooping are as tense as any thriller.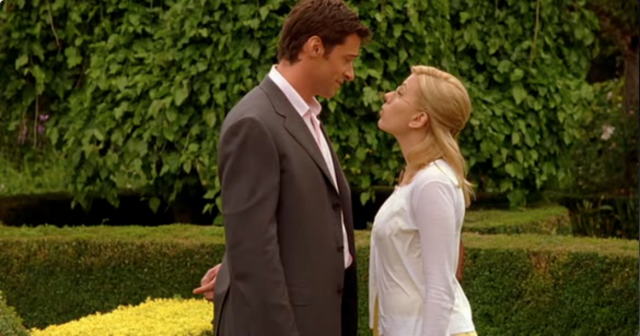 But it is a strange mash of tones – supernatural adventure, investigative thriller, odd couple comedy and probably a few more. It doesn't always work, and the light hearted comic tone is what works best. The thriller works least – and the plot is full of large holes. The ending – it's fun even if it makes little sense. Unlike Match Point, there is no bigger message here.
There is little of the genius Allen is known for. West London and the British gardens look lovely, but once again this could have been set easily in another city. It's the same old collection of jazz songs, same modern setting, same Allen persona, same good one liners.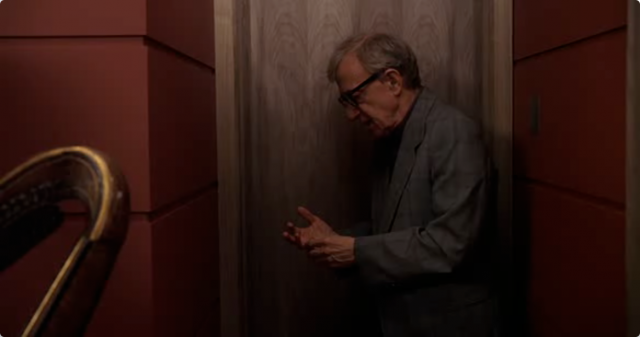 What is also missing is the nihilism that marks Allen's most recent work. It's a lightweight caper, and after 30 films, it's hard to not enjoy Allen as he makes one for fun.
Full cast: Scarlett Johansson, Hugh Jackman, Ian McShane, Charles Dance, Romola Garai, Kevin R. McNally, Julian Glover, Victoria Hamilton, Fenella Woolgar, Geoff Bell, Alexander Armstrong, Anthony Head