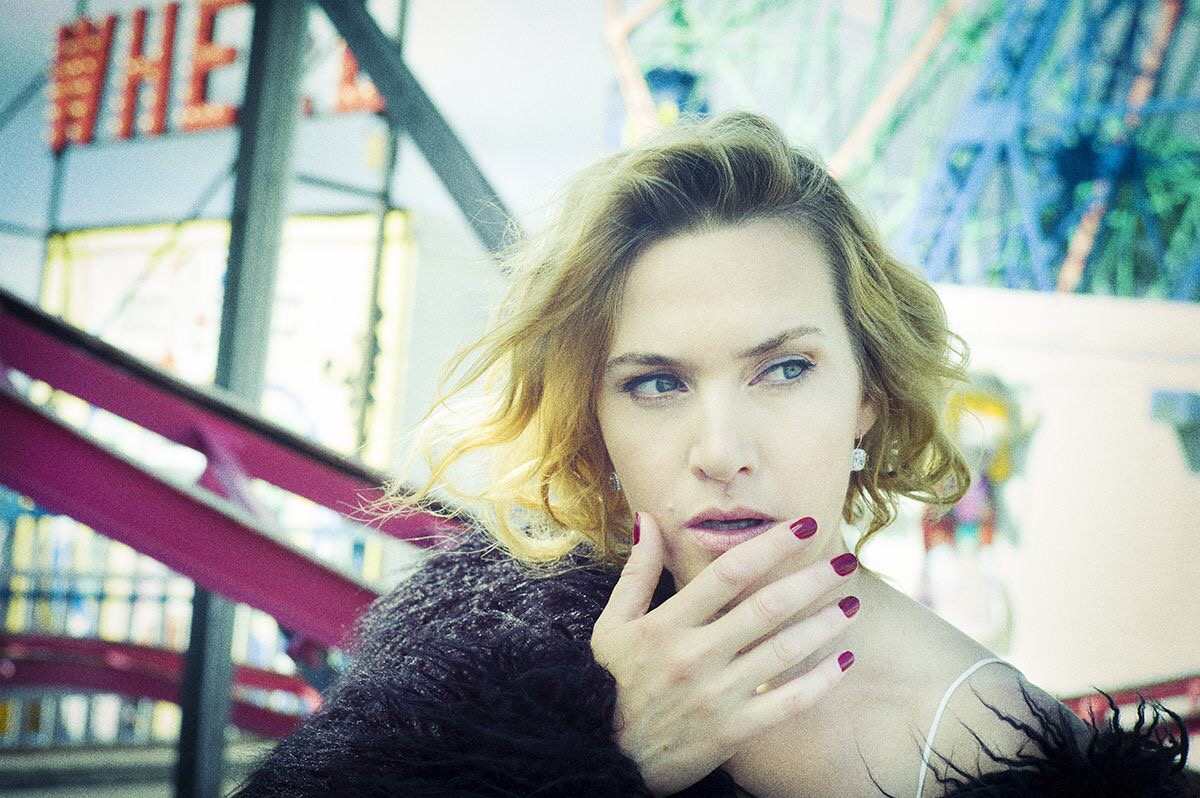 The wonderful Kate Winslet is the star of Wonder Wheel, the 47th film written and directed by Woody Allen. She has been receiving lots of acclaim for her performance, and she has spoken deeply about her experience and her role in a new cover feature from Variety. Here's the cover: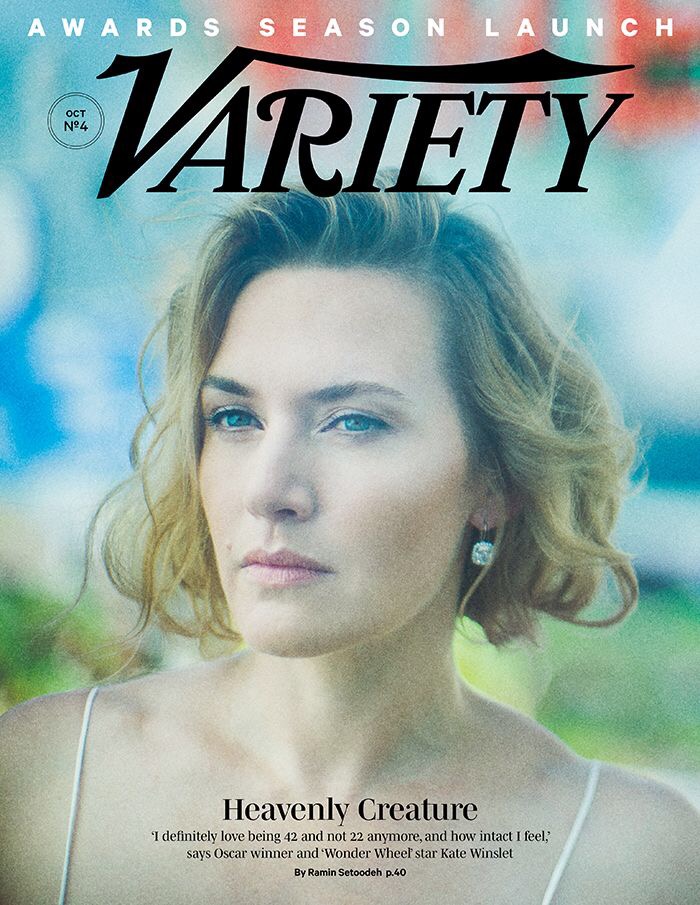 Here are some quotes. Her first hearing about the role from Allen:
I spoke to him on the phone, and he described Ginny to me, and the bones of the plot. He said, "I think this is a wonderful role for you." And then he said something really funny too: "You know what? If you don't like it, you can move right on and go back to your life and how nice things are." He basically inferred my life would be easier if I didn't take on this challenge. And so, someone did come over and delivered the script by hand and sat outside in a car whilst I read it. I'm actually quite a slow reader. So I remember thinking, "Oh God. This person is waiting outside."
On set with Allen:
He's a big observer. We could be midway through a take, and he'd be [imitating Allen's voice] "This is too long. Are you still talking?" As the shoot went on, I would feel confident enough to say to Woody, "Do you know what? I think this scene is over by this line." And there would sometimes be another half of a page. He'd say, "Yeah, you're right. Let's cut it out." There was one scene with Justin and myself where we fully did take in a lunch break and he chopped the whole thing in half, which was very panic making. I turned into a crazy person. I'm like, "OK, hang on! Nobody talk to me!" I've laid out all the seven pages of dialogue on the makeup counter. I'm cutting it out like origami, and I'm taping bits together and just moving things around. And Justin is going, "It's going to be fine."
On her co-star Justin Timberlake:
We had a lot of fun. I would say to him, "It's such a relief that you're not what any of us thought you were going to be. Because that would have been such a nightmare." We shared a trailer. We had a thin partition wall between us. I would hear him peeing in the morning and singing to himself, and I loved it.
The story covers a lot more about Winslet's career. The photoshoot also took place at Coney Island, where Wonder Wheel was set. There's a video with more of Kate.
There was also a new publicity still featuring Winslet, Allen and co-star Jim Belushi.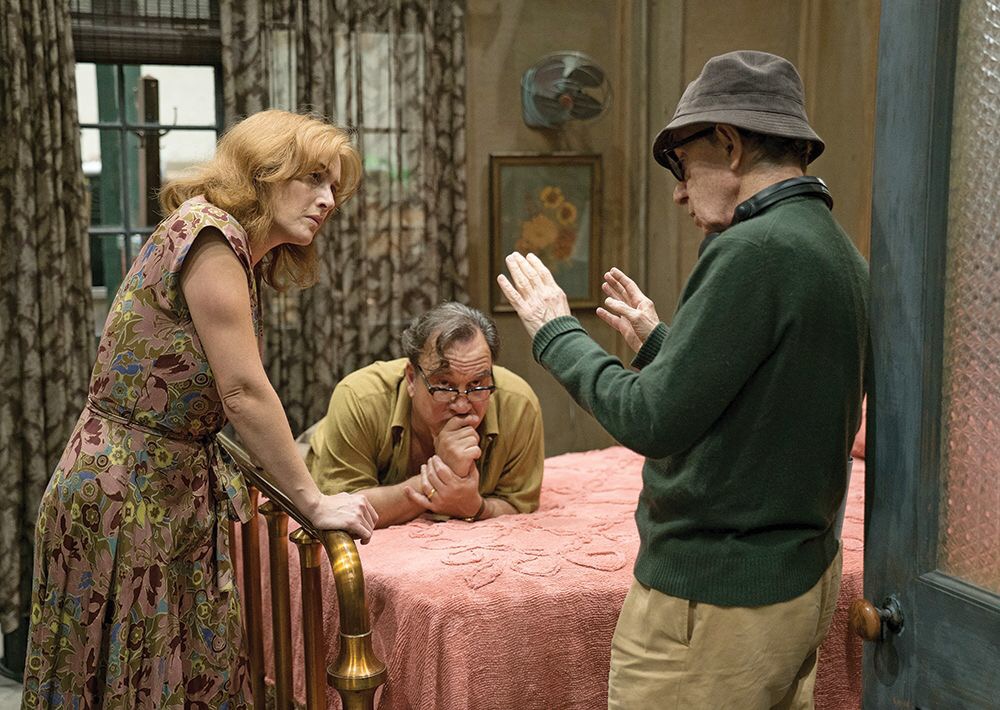 Wonder Wheel opens in the US on 1st December 2017 in selected US cities.