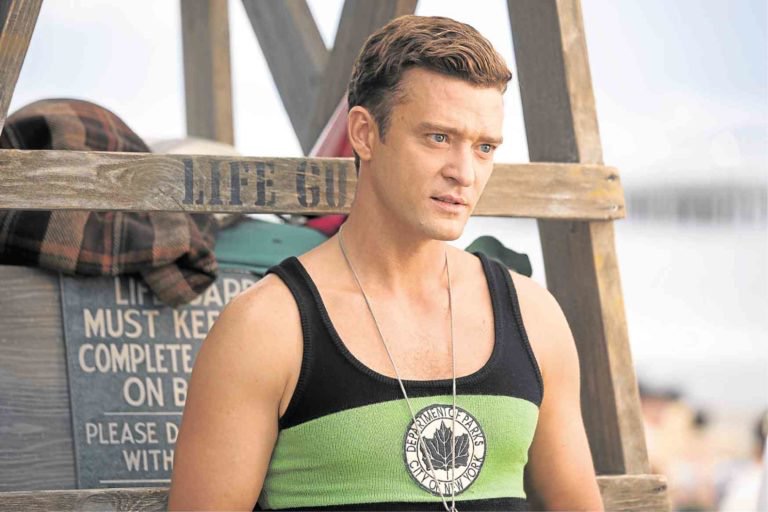 Justin Timberlake is one of the stars of Wonder Wheel, the new film written and directed by Woody Allen. Timberlake is better known for his music, but has had some significant film roles. In a press junket with the Inquirer, Timberlake spoke about working with Allen and the film.
He also spoke about co-star Kate Winslet:
Kate is without a doubt one of the favorite artists I've ever worked with on film. Kate is an international treasure, to put it lightly.
On working with Allen:
I was very intimidated at first. But after a couple of days of going through the process with Woody, I found that I'd like to make every movie like I did with Woody. He doesn't do a lot of coverage and takes.
He was always very vocal about saying, "I hired you all for a reason. I just want you to trust it." I felt like we were doing a traveling play, but we were on real live sets instead of just one stage where sets were moving in and out.
He had this audition story, and how he felt about it:
It felt like classic Hollywood. They would send the script to an actor and go, "We really want you for the part. Will you accept the part?"

I was like, I think he's forgetting that he's Woody Allen and that I'd love to work with him, honestly. So yeah, I read the script and didn't even make a joke to play coy. I said, "Yeah, I'm in."
Timberlake hasn't done much press, and he's a busy man so it might be unlikely that he will do more. This film seems like one of many things Timberlake will do this year.
Wonder Wheel is out in the US on 1st December 2017.