Music Of Woody Allen Films – a new irregular feature about the musical compositions that have helped to make Allen's films sing.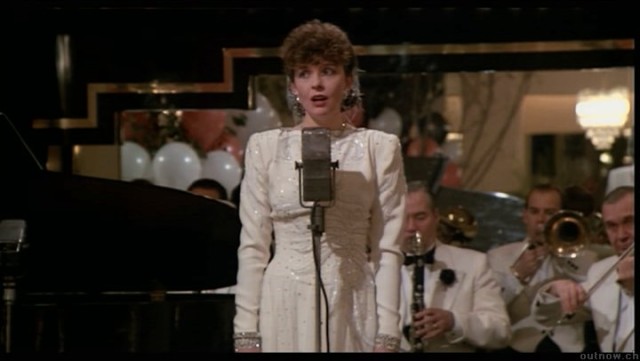 Diane Keaton turns 70 on 5th January. So we wanted to pick a very Diane Keaton moment.
This might actually be a minor spoiler so watch Radio Days before you read this. But that film, so filled with music, is topped off by a stunning performance of You'd Be So Nice To Come Home To. It is sung by Keaton, her longest singing performance in an Allen film.
The song comes from one of Allen's favourites – Cole Porter. At the time of writing – presumably the early 40s – Porter was not in a good place. A horse riding accident in 1937 had left his disabled and in permanent pain. He was a world away from the Porter of 1927 we met in a previous column.
Porter continued to work, and his name managed to turn some of those productions into successes. But others flopped, and flopped hard. And the music he wrote from this period doesn't endure as well as his earlier, wittier work.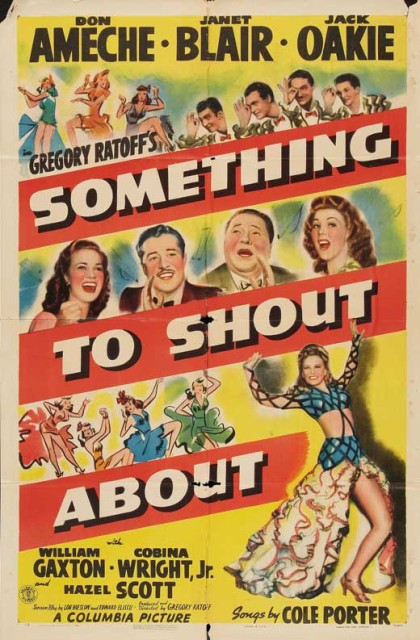 One of the exceptions is this song. You'd Be So Nice To Come Home To was written for the film 'Something To Shout About' starring Don Ameche and Janet Blair. It is not the witty wordplay and cleverness that delighted Porter's fans in the 20s and 30s. Instead we get one of Porter's most evocative and direct songs.
It is that longing and loneliness that makes it work for 'Radio Days'. During the solo, we cut to Dianne Wiest's lovelorn character. We've followed her search for love throughout the film, and we see her, sitting at home, playing solitaire, listening to this song. It was songs like this that turned her into a hopeless romantic. And it is these songs that gives her comfort on those dateless nights.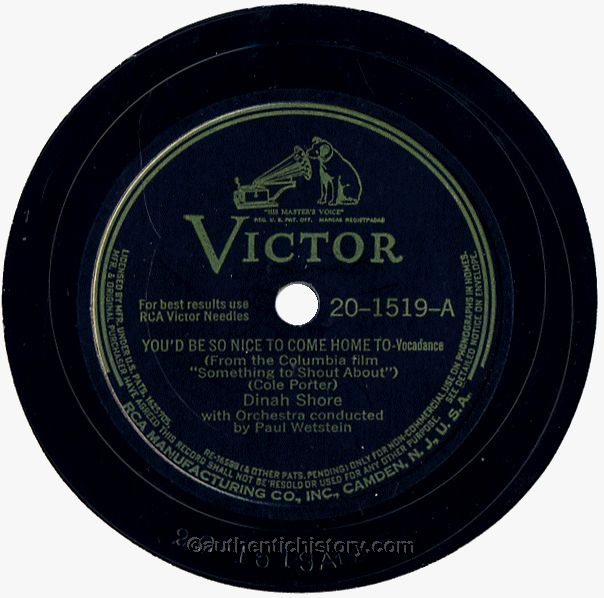 The first hot version was by Dinah Shore in 1943. It was released as America began its campaign into World War II. The lyric took on a different meaning as thousands of soldiers left for duty. It stayed in the charts for 18 weeks and peaked at #3.
The song has been covered dozens, maybe hundreds of times, and by the very best. Frank Sinatra, Nina Simone, Ella Fitzgerald and this amazing performance by Chet Baker also in his later, lonelier years.
Keaton's appearance is a highlight of 'Radio Days', and one of our personal favourite scenes in any Allen film. An ambitious film for Allen, it featured dozens of familiar faces that had appeared in Allen's earlier films. For Keaton to be here makes it all the sweeter. Keaton sung a song to Allen at the 2014 Golden Globes. A fine singer, there was even talk of an album after Annie Hall but it never materialised. She was no doubt thinking of her director as she sung this song.
As for Porter, he struggled through with some success in his later years. But his last years were marked by more tragedy. But he left us many great songs. There's certainly plenty more we could cover in future columns.
Find all our the stories in our Music Of Woody Allen Films series. What song should we look at next?