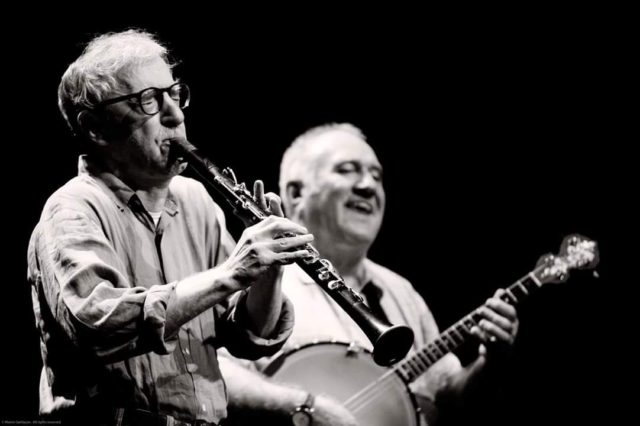 Woody Allen is set to go on a rare European tour next month. Allen has been playing jazz in New York for decades, and these shows will also feature his regular band – The Eddy Davis New Orleans Jazz Band. To promote the shows, Allen spoke to the legendary Steve Wright on his BBC2 radio show yesterday.
It is pretty rare for Allen to do these types of live radio interviews. Allen discussed his love of New Orleans Jazz, and what to expect for the upcoming shows. His new film Wonder Wheel was mentioned, but all actual details were successfully dodged. There was also some talk about how technologically inept Allen has been and continues to be.
It is interesting to see if Allen will do any other interviews to either promote the tour, or take advantage of being in Europe to do press for the upcoming Wonder Wheel.
We love Steve Wright. Find more on his excellent show at the BBC 2 website.
Allen and his band start that European tour on 1st July in Barcelona. Find the full details here.
Wonder Wheel hits US cinemas 1st December.