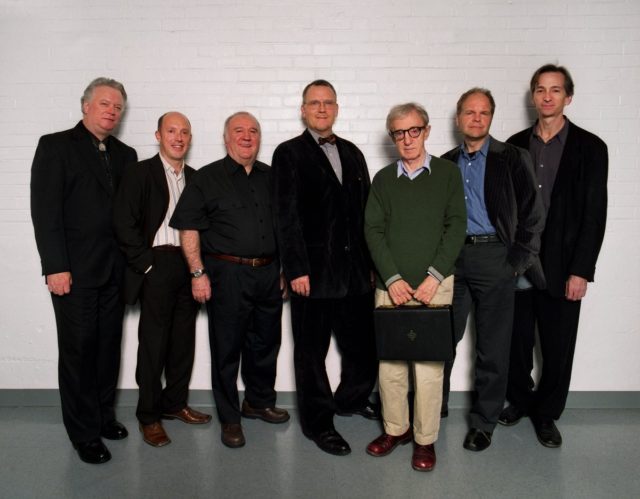 Woody Allen is going on tour! With him is the Eddy Davis New Orleans Jazz Band, Allen's regular compatriots when he performs at the Cafe Carlyle on most Mondays in New York. Those Monday night jazz concerts have been part of the fabric of New York since the 70s. Allen famously skipped out on the Academy Awards triumph of Annie Hall to play jazz. Now Allen and band are heading to Europe this summer, 2017.
Here are the dates we know about. We will update this page with any new information.
2nd July
LONDON, UK – Royal Albert Hall. Tickets.
4th July
LISBON, Portugal – Coliseu dos Recreios. Tickets.
6th July
ANTIBES, France – Antipolis Theatre d'Antibes – Tickets
8th July
GIRONA, Spain – Cap Roig Festival. Info.
10th July
COPENHAGEN, Denmark – Amager Bio. Tickets.
11th & 12th July
HAMBURG, Germany – Elbphilharmonie. Tickets. (second date added, the 11th is SOLD OUT)
These shows coincide with the band's usual summer break at the Carlyle. The residency usually begins again come September and will run through til Christmas.
There are more dates to come. We will keep you updated on any more announcements.